Dogtopia of Four Seasons – Chesterfield Makes Its Debut on the Local Doggie Daycare Scene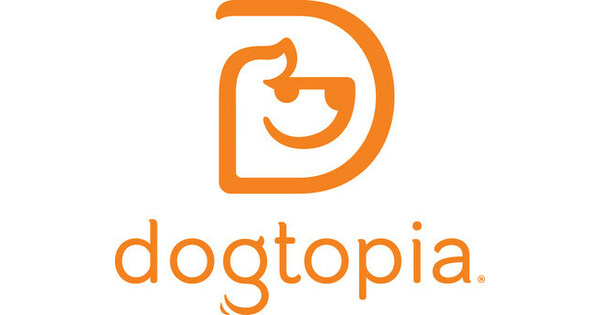 Offering the Best Care for Your Furry Best Friend, Dogtopia of Four Seasons – Chesterfield is Now Open 
CHESTERFIELD, Mo., June 21, 2023 /PRNewswire/ — Dogtopia, the nation's leading dog daycare, overnight, and spa franchise, has opened a new location in Chesterfield on June 12, 2023. Located at 140 Four Seasons Shopping Center, Chesterfield, MO 63017, Dogtopia of Four Seasons – Chesterfield is excited to bring a new doggie daycare to the community.
The new location is owned by local entrepreneurs Marni and Jason Sniff. Having lived in Missouri for more than 20 years and raised their children and three dogs, the pair are the perfect fit to bring Dogtopia to the community. With Marni's background in education and Jason's background in business, they are passionate about providing a place where people can bring their dogs for safe socialization, increased exercise, and all-around fun.
"We had taken our Australian Shepherd to a Dogtopia, and we loved the environment and what it does for dogs," said Jason. "You truly see the benefits in your dog once you start taking them to Dogtopia regularly. It's great for socialization, helps them be comfortable with other dogs and people, and gives them an outlet to play."
Providing personalized care for Chesterfield pups in a fun, safe, and climate-controlled environment, Dogtopia sets the industry standard among dog daycares with its three key focuses: education, exercise, and socialization. More than your standard daycare, Dogtopia is the perfect place for pups to gain important social skills, play with new furry friends, and burn off excess energy.
"The dogs become better dogs, just like young kids going to school. They learn social skills, who wants to play and who doesn't, and they form friendships," added Marni. "As a bonus, it's great for their humans when they're not bouncing off the walls at the end of the day."
With playrooms separated by size and temperament, Dogtopia's open-play environment allows dogs to feel comfortable and enjoy plenty of playtime and exercise. Each playroom has compressed rubber flooring to reduce impact on joints, prevent slipping, and promote safer play. Dogtopia gives each dog an opportunity to stay active throughout the day in an environment that is designed with their wants and needs in mind. And with webcams in every playroom, pet parents can watch just how much fun their pups are having.
All Dogtopia locations proudly support the Dogtopia Foundation, whose noble cause is to enable dogs to positively change our world. Dogtopia of Four Seasons – Chesterfield, along with their pet parent community, will focus on raising money to sponsor a service dog for a veteran. One hundred percent of funds raised in this effort will be donated directly to the Dogtopia Foundation's supported partners. To learn more, visit www.dogtopiafoundation.org.
Dogtopia of Four Seasons – Chesterfield is open from 6:30 AM to 7:30 PM Monday through Friday and 10:00 AM to 5:00 PM on Saturday and Sunday. For more information on Dogtopia of Four Seasons – Chesterfield, call (314) 464-2828 or visit https://www.dogtopia.com/missouri-fourseasons-chesterfield/.
About Dogtopia:
Founded in 2002, Dogtopia is an early pioneer and innovator in the dog daycare industry, offering an experience focused on wellness, quality of care, safety, and transparency in the market. The ultimate destination for improving the physical and mental wellbeing of dogs and pet parents, Dogtopia helps our furry friends live long, healthy, and happy lives with services that address canine wellness in a holistic manner. Pet parents have the assurance of leaving their beloved furry family members in the hands of highly trained professionals in an environment created with the safety of dogs in mind, including spacious playrooms assigned by size and play style, comfortable rubber flooring to reduce impact on joints and paws, and webcams for pet parents to check in on their pups. For more information, visit www.dogtopia.com. 
Media Contact: Sally Hamer, Fishman Public Relations, (847) 945-1300 or [email protected]
SOURCE dogtopia