Telethon: Aveyron still as generous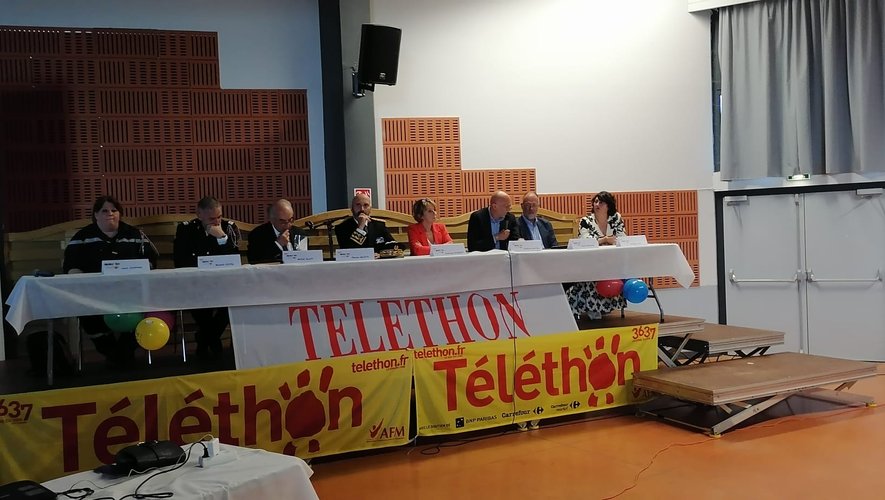 the essential
The 36th edition of the Telethon raised more than 90 million in France. A record since 2016. In Aveyron, if the record has not been broken, the participation remains above the national average.
The people of Aveyron remain generous donors to the Telethon. This is one of the findings which Michel Allot, the president of the departmental coordination, was able to welcome during the "Thank you Telethon" evening organized last week in Luc-la-Primaube.
However, while the national coordination was delighted to see the donation counter exceed 90 million euros, a record since 2016, the departmental coordination regrets not having returned to the usual donation levels.
€2.11 in donations per inhabitant
For this 2022 edition, which kicked off in Villeneuve d'Aveyron on December 2, Aveyron has however paid more than 590,000 euros in donations. An increase compared to last year, which stood at 488,000 euros, but still below the 650,000 euros of the period before Covid-19… "Let us be very satisfied with our results, however, the participation per inhabitant is 2.11 euros against a national average of 1.33 euros", was able to say Michel Allot during this evening, where the cantonal volunteers were invited. Volunteers whom he was able to thank directly for their involvement. "At the departmental level, we are seeing a real resumption of activities, even if many cantons are still without officials who are the strength of our organization.". And to continue: "I can say without being mistaken that if all the cantons, dormant since the Covid, had resumed their activity, we would have imitated the national progress."
In search of cantonal delegates
Michel Allot therefore took the opportunity to ask departmental elected officials to help the AFM to benefit from one representative per canton. And explain: "The people of Aveyron are no more united in the north than in the south, in the east than in the west, in the cities rather than in the villages, the people of Aveyron like well-organized demonstrations and actions, where a leader engages and expresses itself." During this evening, moreover, Michel Allot was able to highlight one of the pillars of the AFM. Robert Garcia was indeed more particularly honored. Co-founder of the Téléthon Aveyron in the Basin, he was awarded the recognition medal by Benoît Rengade, vice-president of the national AFM and the department medal by Dominique Gombert.
Throughout the evening, Michel Allot was able to emphasize the need for a collective commitment, at all levels of the country, from top to bottom, including elected officials and business leaders, and did not never ceased to thank all those who, from near or far, have enabled AFM Aveyron to "achieve such a feat". A way of saying to the Aveyronnais, just as the national president Laurence Tiennot-Herment said at the launch of the 36th edition of the Telethon: "We don't let go".