Taking care of yourself at the Fair is possible!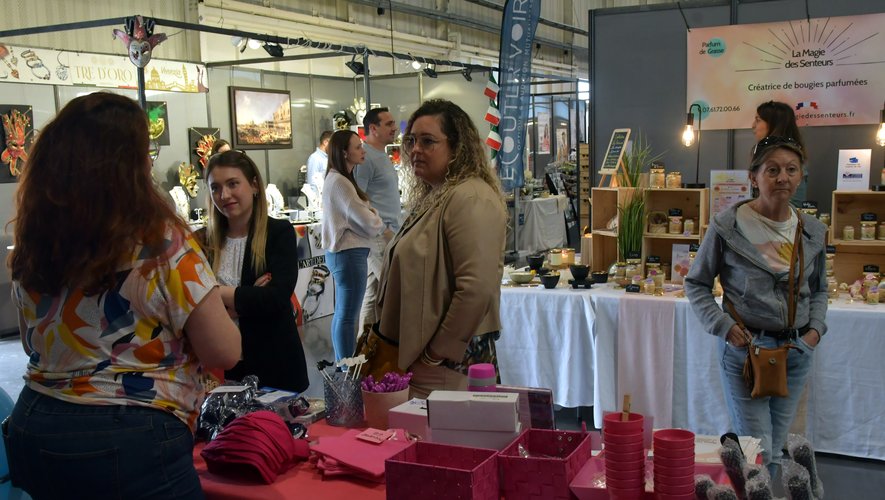 the essential
The Trade Fair moved to the Agen Agora exhibition center from Thursday until Sunday, May 14. Focus on the well-being pole, great novelty of this 2023 edition.
The Agen Trade Fair has been in full swing for two days now at the Agen Agora exhibition center. Many new features are in place this year starting with a brand new date, in May rather than in September as has always been the case before. But that's not all, for this edition, the organization and the agglomeration of Agen wanted to explore new sectors by giving birth to three new poles: an eco-mobility pole in addition to the traditional automobile pole, a food whose stands are located all over the show and a well-being center which we are interested in today. "This year the period of the Fair is changing and it was an opportunity to bring some renewal to give a new dynamic to the event. This is the case of this well-being center which was important to us, it goes from sport to beauty products, through jewelry, cooking or even aesthetics, "explains Dimitri Laleuf, member of the organization. . It is therefore quite naturally that this new well-being space was born, which redefines in a certain way the codes of the Trade Fair, very often associated with housing or even construction.
"Everyone has their place"
Sports coaches, jewelers or even travel agencies, the well-being center brings together the majority of sectors that allow you to take care of yourself or restore your health. Installed in the 2000 m² of the Marmande hall, exhibitors are eager to meet potential customers. "It's a very good way to make us known, we feel more considered by the visitors. And then, the format allows us to have new customers taste or test our products," says Anaïs, saleswoman at the Hélica stand, producer of spirulina. Beyond being a good communication channel for professionals, the show also highlights certain sectors that we do not necessarily think of when we talk about the Trade Fair. "This is my first participation and I am very happy to be here, testifies Noï Léonard, a state-certified sports educator in the department. I think it's very important to have a center like this to put yourself forward, bring new products and above all show visitors that the Fair is not just about swimming pools and cars (laughs). I think everyone has a place here. » Even if it is still early to draw up an assessment, this pole could very certainly become a new annual meeting for the exhibitors who responded present. In addition, the benefits of these novelties will also serve to renew the show from year to year and why not look further by developing other spaces for different sectors in the future.