Sunshine Health and Johns Hopkins All Children's Care Network Enter Value-Based Care Agreement to Better Serve Medicaid Recipients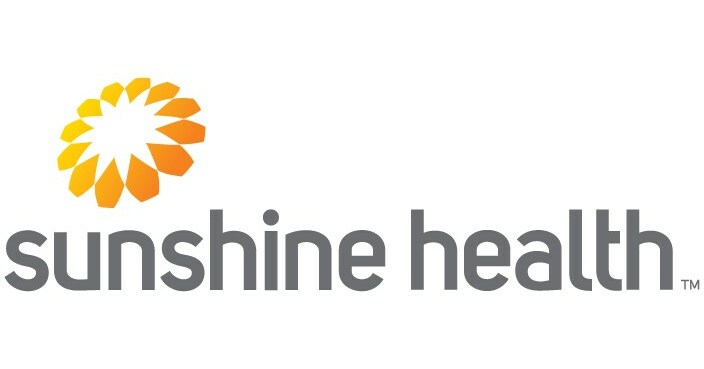 Partnership provides in-network access with more than 160 primary care providers serving 56,000 Sunshine Health members
TAMPA, Fla., May 16, 2023 /PRNewswire/ — Sunshine Health, a leading Medicaid managed care organization in Florida, and Johns Hopkins All Children's Hospital, a premiere clinical and academic health system providing expert pediatric care for infants, children and teens with some of the most challenging medical problems, have deepened their existing relationship by entering into a new two-year, value-based agreement providing access to care for 56,000 Sunshine Health Medicaid members.
Under the value-based care agreement, more than 40 practices composed of over 160 primary care providers that are part of Johns Hopkins All Children's Hospital's pediatric clinically integrated network (CIN) All Children's Care Network (ACCN) can now earn additional reimbursement for improving health outcomes and engaging Sunshine Health's members in preventive and maintenance care. The providers also receive access to comprehensive clinical information and care management resources. This agreement further exemplifies Sunshine Health's dedication to providing high-quality, accessible healthcare to the communities it serves.
"This new value-based agreement with a premiere Children's Hospital is consistent with our efforts to further align the goals of Florida's Medicaid Managed Care program with the goals for our valued providers," said Nathan Landsbaum, President and CEO of Sunshine Health. "We are honored to continue our partnership with Johns Hopkins and look forward to delivering better health outcomes for our members and the state of Florida."
Providers included in this agreement:
We Care Pediatrics
East Lake Pediatrics
Tarpon Springs Pediatrics
Partners in Pediatrics
Ocean Pediatric Care
Sun County Pediatrics
Weiss Pediatric Care
Kids First Pediatrics
Countryside Pediatric Care
Dr. Bou Pediatrics
Dr. Nina's Pediatrics
Myrtle Avenue Pediatrics
Coastal Pediatric Care
Kidz Care Pediatrics
Lakeside Pediatrics
Comprehensive Child Care
5th Avenue Pediatrics
JHACH – General Pediatrics and Adolescent Medicine (GPAM)
Pediatric Specialists Medical Group
Pediatric Place of

Tampa

Julia Barriga

, MD, PA
A to Z Pediatrics

Lori McAuliffe

, MD, PA
Albanna Pediatrics
Pediatric Partners of

Zephyrhills

Teena Hughes

, MD, PA Pediatrics
Sarasota Children's Clinic
Scarano and Taylor Pediatrics
West Coast Pediatrics
Bayside Pediatrics (Linkenhoker)
Helgemo & Liou Pediatrics

Maria Doherty

, MD
Pediatrics of

Sarasota

All Kids Clinic
Sunshine Pediatrics of

Lutz

Peninsula Pediatrics of

West Florida

Capote Pediatrics
Spring Hill Pediatric Care
Kids' Corner Pediatrics
For more information about Johns Hopkins All Children's Hospital, please visit https://www.hopkinsallchildrens.org/. For more information on Johns Hopkins All Children's Care Network, please visit HopkinsAllChildrens.org/JHACCN. To learn more about Sunshine Health, please visit https://www.sunshinehealth.com/.
About Sunshine Health
Headquartered in Broward County and with offices across the state, Sunshine Health is among the largest healthcare plans in Florida. Offering coordinated care and a network of support for our members, Sunshine Health is transforming the health of the community, one person at a time. Sunshine Health is a wholly owned subsidiary of Centene Corporation, a diversified, multi-national healthcare enterprise. It offers government-sponsored managed care through Medicaid, Long Term Care, the Health Insurance Marketplace (Ambetter), and Medicare Advantage and Prescription Drug Plans (Wellcare). Its specialty plans include the Child Welfare Specialty Plan serving children in or adopted from the state's Child Welfare system; the Serious Mental Illness Specialty Plan for people living with serious mental illness; and the Children's Medical Services Health Plan, operated by Sunshine Health on behalf of the Florida Department of Health for children and adolescents with special healthcare needs. For more information, visit SunshineHealth.com or follow us on Facebook and Twitter @SunHealthFL.
SOURCE Sunshine Health