Summit of the Common Good: "90% of Pierre Fabre products are manufactured in France"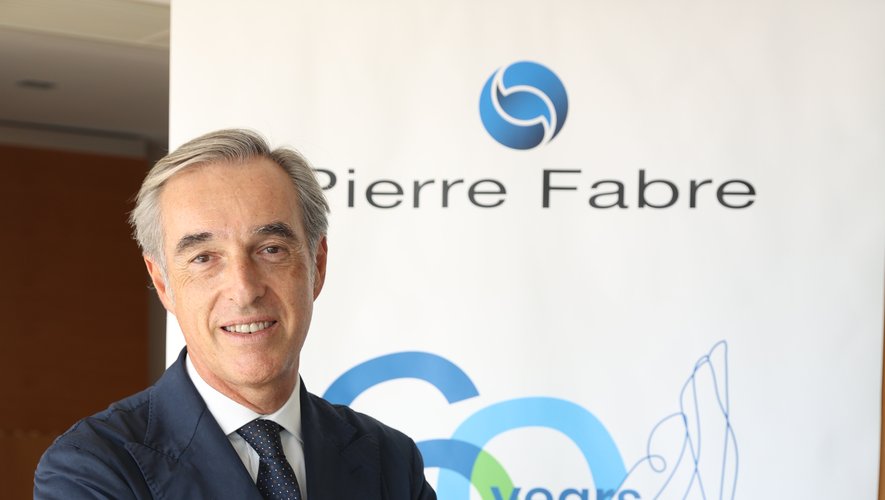 the essential
For its third edition, the "Summit of the Common Good" brings together a unique panel of experts on June 1, 2 and 2 in Toulouse. Interview with Eric Ducrounau, CEO of Pierre Fabre, on access to medicines by the greatest number, including for rare diseases.
How to ensure that the drug remains a common good accessible to the greatest number?
Only the solidarity health insurance systems born in post-war Western Europe have answered this question effectively. The drug is a special good for two reasons: its development requires considerable resources and its marketing requires very high distribution and monitoring costs to guarantee its safety. Access to it therefore depends on long-term funding for social protection and rational use of drugs in the therapeutic arsenal. In the countries of the South, generalized access to medicine is not yet a reality. The answer can only be collective and global, the laboratories having to agree to charge bearable prices in exchange for fair protection of innovation.
Is tackling rare diseases also your contribution to the common good?
300 million people are affected by these pathologies, 95% of which remain untreated. They therefore present immense opportunities for innovation, but with high risks of failure. We are currently conducting a Phase III study in a pediatric disease affecting around 400 babies in Europe. Recruiting them for the study is particularly difficult and expensive. The usual regulatory framework is not adapted to these rare diseases and needs to be rethought. The role of a pharmaceutical laboratory is not to reason exclusively financially but to do so while thinking about the needs of patients.
How does Pierre Fabre manage to positively impact his environment?
We are 86% owned by a recognized public utility foundation. Thanks to the dividends paid by the company, the Foundation finances programs for access to medicines and quality care in the countries of the South. Furthermore, we believe in collective innovation to have a positive impact. With 25 other players gathered within the Green Impact Index Consortium and under the aegis of Afnor Normalisation, we are developing a new methodology for measuring and displaying the socio-environmental impact of cosmetics and well-being products. It follows on from the one we launched in 2021 and will soon be available in open source to all companies.
Does the relocation of industry reveal the resilience of the Pierre Fabre model?
90% of our products are manufactured in France. We also manufacture a large part of our pharmaceutical and cosmetic active ingredients at our Gaillac site. We are soon going to relocate the production of two anti-cancer active ingredients there. It is also in Toulouse that our research teams are based. So yes, our "designed and made in France" model holds up! But it is a permanent battle that will only be won if France and Europe adopt a strong and sustainable industrial policy.
3rd edition of the "Common Good Summit"
Organized jointly by Challenges, the Toulouse School of Economics (TSE) and Les Echos Le Parisien Evénements, the 3rd "Common Good Summit" will give experts the opportunity to clarify their approach to the Common Good. Nobel Prize in Economics, researchers, politicians, business leaders and representatives of civil society invite you to meet on 1er and June 2, 2023 in Toulouse, to find answers to the challenges facing the planet.
Free registration at: https://www.commongoodsummit.com/