Powered by Its Industry-Leading Comprehensive Multi-Omic Database, Caris Life Sciences to Showcase Extensive Research at ASCO 2023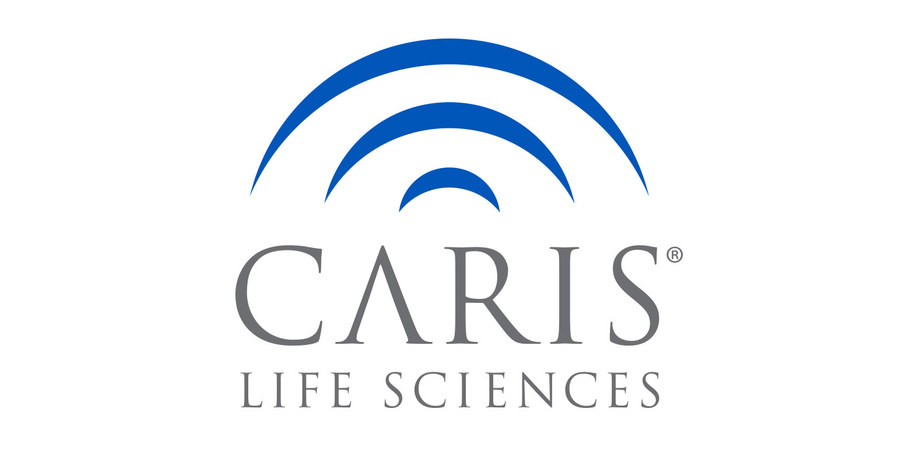 In collaboration with leading cancer centers, research results to be presented from 42 studies across more than 30 solid tumor types demonstrating Caris' impact on precision medicine
IRVING, Texas, May 23, 2023 /PRNewswire/ — Caris Life Sciences®(Caris), the leading molecular science and technology company actively developing and delivering innovative solutions to revolutionize healthcare, today announced that the company and collaborators within the Caris Precision Oncology Alliance™ (POA) will collectively present 42 studies across more than 30 solid tumor types at the 2023 American Society of Clinical Oncology (ASCO®) Annual Meeting from June 2-6, 2023 (Booth #13081). The findings demonstrate the power of Caris' comprehensive clinico-genomic database that enable novel insights into cancer that could have profound effects on a patient's diagnosis, prognosis, care plan, and response to treatment.
"The quantity and quality of research being presented at this year's ASCO illustrates Caris' commitment to data-driven molecular innovation and large-scale collaboration with investigators across the nation to address some of the biggest challenges in precision oncology today," said Chadi Nabhan, M.D., MBA, FACP, Chairman of the Caris Precision Oncology Alliance. "The findings of these studies illustrate the power of comprehensive molecular profiling to identify molecular changes that may affect tumor behavior and patient outcomes. The research further illustrates the emerging role of artificial intelligence in informing patient care. Armed with these tools, and alongside our POA partners, we pioneer new approaches to help deliver the right treatment to the right patient at the right time."
"With the most comprehensive clinico-genomic database in the industry, Caris is on the leading edge of enabling clinicians to make the best treatment choices for patients with cancer," said George W. Sledge, Jr., M.D., Executive Vice President and Chief Medical Officer of Caris. "Powered by data from more than 390,000 patients – comprising more than 1 million data points per patient – we are also helping to uncover the molecular drivers of a wide range of cancers, from rare to common treatment-resistant tumors. Insights from our unrivaled database could vastly improve clinical decision-making in the years to come."
The Caris POA includes 83 cancer centers and academic institutions in the United States and beyond. These institutions have early access to the extensive database and artificial intelligence platform within Caris to establish evidence-based standards for cancer profiling and molecular testing in oncology. By leveraging the comprehensive genomic, transcriptomic and proteomic data available through Caris molecular profiling, Caris seeks to provide this network with the ability to prioritize therapeutic options and determine which clinical trial opportunities may benefit their patients.
Caris' data, which includes one oral abstract and three poster discussions, focuses on rare, aggressive, and difficult to treat tumors:
Oral Presentation:
The genomic and transcriptomic landscapes of chemotherapy naïve vs post-chemotherapy germ cell tumors (Abstract Number: 5007)


June 4, 2023

,

8:00 AM

–

11:00 AM CDT
Poster Discussions:
Multi-omic characterization of gastrointestinal stromal tumor (GIST) in a large real-world patient cohort (Abstract Number: 11522; Poster Board Number: 456)


June 3, 2023

,

4:30 PM

–

6:00 PM CDT

Large-scale transcriptomic profiling of the tumor immune microenvironment in ALK+ lung cancer (Abstract Number: 9020; Poster Board Number: 8)


June 4, 2023

,

4:30 PM

–

6:00 PM CDT

Not all treated KRAS-mutant pancreatic adenocarcinomas are equal: KRAS G12D and survival outcome (Abstract Number: 4020; Poster Board Number: 341)


June 5, 2023

,

11:30 AM

–

1:00 PM CDT
Other notable studies focus on emerging tools such as real-world evidence and artificial intelligence and key topics including mechanisms of treatment resistance, rare biomarkers and predictors of therapeutic response:
Multimodal machine learning analysis of more than 220,000 tumor profiles to diagnose molecular and morphological subtypes of cancer. (Abstract: 3978; Poster Board: 276)


June 3, 2023

, 8:00 –

11:00 AM CDT

Genomic landscapes to characterize mismatch-repair deficiency (dMMR)/microsatellite instability-high (MSI-H) gastrointestinal (GI) cancers stratified by tumor mutation burden (TMB). (Abstract: 2618; Poster Board: 460)


June 3, 2023

, 8:00 –

11:00 AM CDT

Multi-cancer brain metastasis risk score development and validation using 220,246 whole transcriptomes and machine learning. (Abstract: 2039; Poster Board: 396)


June 3, 2023

, 1:15 –

4:15 PM CDT

Real-world evidence to inform clinical insights on tissue-agnostic approvals of therapies. (Abstract: 6589; Poster Board: 81)


June 3, 2023

, 1:15 –

4:15 PM CDT

Vulnerability to immune therapy in BRAF- and MYB-altered pediatric gliomas. (Abstract: 2066; Poster Board: 423)


June 3, 2023

, 1:15 –

4:15 PM CDT

Stimulator of interferon gene (STING) expression as a biomarker for overall survival in PDL1-negative, TMB-low non-small cell lung cancer (NSCLC) treated with immune checkpoint inhibitors (ICIs). (Abstract: 9120; Poster Board: 108)


June 4, 2023

, 8:00 –

11:00 AM CDT

Molecular and clinical correlates of DSCR1 expression in pancreatic cancer (PDAC). (Abstract: 4151; Poster Board: 472)


June 5, 2023

, 8:00 –

11:00 AM CDT

Consensus molecular subtyping of colorectal cancer to demonstrate cetuximab benefit in right-sided CMS2 tumors, and pembrolizumab benefit in MSS CMS1 tumors. (Abstract: 3535; Poster Board: 235)


June 5, 2023

, 8:00 –

11:00 AM CDT
Poster and abstract summaries highlighting this research will be available onsite at Caris' booth 13081. The full abstracts will be available on May 25, 2023, at 5 PM EDT through the ASCO website.
About Caris Life Sciences
Caris Life Sciences® (Caris) is the pioneer in precision medicine and leading molecular science and technology company actively developing and delivering innovative solutions to revolutionize healthcare and improve patient outcomes. Through comprehensive molecular profiling (Whole Exome and Whole Transcriptome Sequencing) and the application of advanced artificial intelligence (AI) and machine learning algorithms, Caris has created the large-scale clinico-genomic database and cognitive computing needed to analyze and unravel the molecular complexity of disease. This convergence of data and machine learning provides an unmatched resource and the ideal path forward to conduct the basic, fundamental research to accelerate discovery for detection, diagnosis, monitoring, therapy selection and drug development to improve the human condition.
With a primary focus on cancer, Caris' suite of market-leading molecular profiling offerings assesses DNA, RNA and proteins to reveal a molecular blueprint that helps patients, physicians and researchers better detect, diagnose and treat patients. The company's latest advancement, Caris Assure™, is a blood-based, circulating nucleic acids sequencing (cNAS) assay that combines comprehensive molecular analysis (Whole Exome and Whole Transcriptome Sequencing from blood) and serial monitoring – making it the most powerful liquid biopsy assay ever developed.
Headquartered in Irving, Texas, Caris has offices in Phoenix, New York, Tokyo, Japan and Basel, Switzerland. Caris or its distributors provide services in the U.S., Europe, Asia and other international markets. To learn more, please visit CarisLifeSciences.com or follow us on LinkedIn.
Caris Life Sciences Media Contact:
Lisa Burgner
[email protected]  
214.294.5606
SOURCE Caris Life Sciences