Stricter Regulations and Need for Alternative Non-Animal Testing Presents Opportunities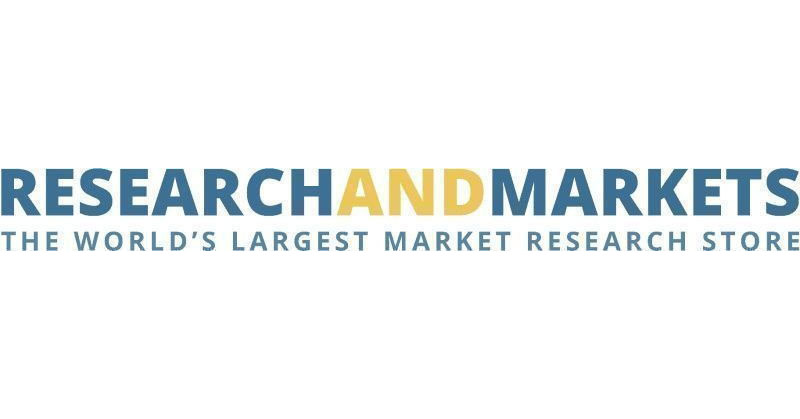 DUBLIN, May 17, 2023 /PRNewswire/ — The "Early Toxicity Testing Market by Technique, by Toxicity Endpoint, by End User – Global Opportunity Analysis and Industry Forecast, 2023-2030" report has been added to  ResearchAndMarkets.com's offering.
The Early Toxicity Testing (ETT) Market size was valued at USD 8.92 billion in 2022, and is predicted to reach USD 14.39 billion by 2030, at a CAGR of 5.3% during the forecast period, 2023-2030.
The safety testing of new chemicals is now subjected to stricter global regulations. There is a greater focus on animal welfare and the adoption of alternative testing methods. This has led to the development of new and innovative toxicity testing methods that are faster, more accurate, and more cost-effective than before.
However, developing and validating new toxicity testing methods can be costly and time-consuming, which can limit their adoption and use by companies and organizations. This factor is expected to restrain the growth of the market.
On the contrary, there is a growing demand for alternative toxicity testing methods that can reduce animal testing and provide faster and more accurate results. This presents an opportunity to develop new and innovative testing methods, such as in vitro assays, organ-on-chip technology, and computational modeling. These factors are expected to create ample growth opportunities for the market in the coming years.
Segment Overview
The global early toxicity testing industry is segmented on the basis of technique, toxicity endpoint, end users, and region.
By technique, the market is classified into in vivo, in vitro, and in silico.
By toxicity endpoint, the market is divided into genotoxicity, dermal toxicity, skin toxicity, ocular toxicity, phototoxicity, and others.
By end user, the market is divided into pharmaceutical industry, cosmetic industry, chemical industry, food industry, and others.
By region, the market is classified into

North America

,

Europe

,

Asia-Pacific

, and RoW.
Regional Analysis
Asia-Pacific is projected to dominate the early toxicity testing industry
The Asia-Pacific region has been witnessing a significant growth in the early toxicity testing industry, due to the increasing demand for new drugs, the rising investments in research and development activities, and the growing awareness of animal welfare.
Moreover, the Asia-Pacific region has been attracting significant investments from leading pharmaceutical and biotechnology companies, which are expanding their research and development activities in the region. The increasing number of contract research organizations (CROs) in the region is another factor contributing to the growth of the early toxicity testing industry.
Key Market Players
Leading players in the global early toxicity testing market include companies such as:
Eurofins Scientific
Wuxi Apptec
Danaher Corporation
Thermo Fisher Scientific, Inc.
Perkinelmer, Inc.
Charles River Laboratories
Bio-Rad Laboratories, Inc.
Labcorp Drug Development
Agilent Technologies, Inc.
Evotec AG
Recent Developments
April 2023
Agilent Technologies Inc. acquired Avida Biomed, a contract research organization specializing in vitro and in vivo toxicity testing, including ADME/DMPK studies. This acquisition will expand Agilent's capability in preclinical drug development, including early toxicity testing, and complement its existing portfolio of pharmaceutical research and development solutions.
February 2023
Evotec received a USD 159 million loan from the European Investment Bank (EIB) to support the development of innovative drug candidates. This funding will support the Company's R&D activities, equity investments, and the building of the new J.POD biologics manufacturing facility on Evotec's Campus Curie in Toulouse, France.
October 2022
Bio-Rad introduced anti-evolocumab antibodies for preclinical and clinical drug development. These new antibodies facilitate the study of Evolocumab, a monoclonal antibody used to lower cholesterol levels. They will also aid in developing novel therapies for cardiovascular diseases. The antibodies are designed to be highly specific and sensitive, making them valuable tools for researchers in drug discovery and development.
July 2022
Inotiv, Inc. acquired genetic toxicology assets from Merck's Bioreliance portfolio to expand its genetic toxicology testing capabilities. The acquisition includes two laboratories, first in Edinburgh, Scotland and another in Carlsbad, California. These laboratories specialize in genetic toxicology testing. This acquisition will enable Inotiv to provide additional genetic toxicology testing services to its clients. This will allow them to identify potential safety issues in their compounds and accelerate the development of safe and effective drugs.
July 2022
WuXi AppTec announced the setup of a global innovation center in Singapore, focusing on developing cutting-edge technologies and solutions, including AI and big data. Furthermroe it focuses on accelerating drug discovery and development. The center will also house the company's existing drug screening & profiling platform and preclinical development services.
KEY BENEFITS
The early toxicity testing market report provides a quantitative analysis of the current market and estimations from 2023 to 2030. This analysis assists in identifying prevailing market opportunities.
The study comprises a deep-dive analysis of the early toxicity testing market trends, including current and future trends to depict prevalent investment pockets in the market.
The information related to key drivers, restraints, and opportunities and their impact on the early toxicity testing market is provided in the report.
The competitive analysis of the market players along with their market share in the early toxicity testing market is provided in the report.
The SWOT analysis and Porter's Five Forces model have been elaborated in the study.
The value chain analysis in the market study provides a clear picture of the role of stakeholders.
Key Topics Covered:
1. Introduction
2. Early Toxicity Testing Market – Executive Summary
3. Market Overview
3.1. Market Definition and Scope
3.2. Market Dynamics
3.2.1 Drivers
3.2.1.1. Growth in Research and Development Activities
3.2.1.2. Growth in Prevalence of Chronic Diseases and Need for New Treatments
3.2.2 Restraints
3.2.2.1. Stringent Regulations
3.2.3 Opportunities
3.2.3.1. Development of New Technologies
4. Market Share Analysis
4.1. Market Share Analysis of Top Early Toxicity Testing Providers, 2022
5. Global Early Toxicity Testing Market, by Technique
5.1. Overview
5.2. In Vivo
5.3. In Vitro
5.3.1 Global in Vitro Market, by Technique
5.3.1.1. Cell Culture Market, by Region
5.3.1.2. Pcr Market, by Region
5.3.1.3. Elisa Market, by Region
5.3.1.4. Western Blotting Market, by Region
5.3.1.5. Protein Binding Assays Market, by Region
5.4. In Silico
6. Global Early Toxicity Testing Market, by Toxicity Endpoints
6.1. Overview
6.2. Genotoxicity
6.3. Dermal Toxicity
6.4. Skin Toxicity
6.5. Ocular Toxicity
6.6. Phototoxicity
6.7. Others
7. Global Early Toxicity Testing Market, by End-user
7.1. Overview
7.2. Pharmaceutical Industry
7.3. Cosmetic Industry
7.4. Chemical Industry
7.5. Food Industry
7.6. Others
8. Global Early Toxicity Testing Market, by Region
9. Company Profiles
For more information about this report visit https://www.researchandmarkets.com/r/yzwzgp
About ResearchAndMarkets.com
ResearchAndMarkets.com is the world's leading source for international market research reports and market data. We provide you with the latest data on international and regional markets, key industries, the top companies, new products and the latest trends.
Media Contact:
Research and Markets
Laura Wood, Senior Manager
[email protected]
 
For E.S.T Office Hours Call +1-917-300-0470
For U.S./CAN Toll Free Call +1-800-526-8630
For GMT Office Hours Call +353-1-416-8900
 
U.S. Fax: 646-607-1907
Fax (outside U.S.): +353-1-481-1716
Logo: https://mma.prnewswire.com/media/539438/Research_and_Markets_Logo.jpg
SOURCE Research and Markets