Acupuncture, meditation, yoga…: the art of Asian medicine exhibited in Paris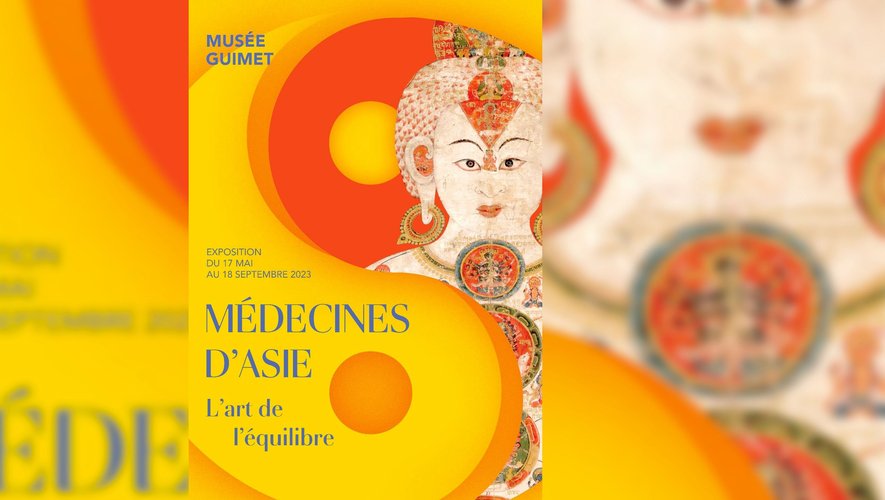 (AFP) – Acupuncture, massages, yoga, meditation …: the Guimet museum in Paris devotes from Wednesday three great medicines of Asia, by an exhibition of works of art illuminating these millennial practices which fascinate the Western public .
Designed as a "timeless, sensory journey", according to Yannick Lintz, president of the Guimet museum, the exhibition invites you to discover their representations and their history through 300 statues, paintings, ritual objects and pharmacopoeial treasures, never shown for the first time. mostly.
This thematic journey begins under a beam of luminous points evoking the network of meridians – twelve main points on the body, each corresponding to an organ – and the circulation of vital energies, at the heart of health for these medicines.
A first section evokes the mythology, history and development of Chinese, Indian and Tibetan medical traditions, based on the equivalences between infinitely large and infinitely small.
At the heart of the drawings and sculptures: the balances, stimulated in a preventive way, and a pantheon of divinities embodying the concepts of disease or healing.
"These medicines are very popular today, there has been renewed interest in the West since the Covid, but this interest is not recent", underlines Aurélie Samuel, one of the three commissioners, with Alban François and Thierry Zephyr.
If these practices, mainly discovered in the 17th century, are still not officially widespread in Western allopathic medicine, it integrates them little by little.
Hospital care based on Chinese medicine is thus offered in Paris "to remedy the side effects of chemotherapy", underlines Ms. Samuel.
Central point of the exhibition, a space designed as an apothecary's cabinet presents the pharmacopoeia (dried animals, medicinal plants such as betel, opium, ginseng…), acupuncture mannequins and liquor boxes and medical preparations.
This is followed by the presentation of the diagnosis, including taking the pulse, and treatments such as acupuncture, moxibustion (acupuncture by heat, editor's note), Ayurvedic massages and energy practices (qi gong, tai chi, yoga).
In other rooms, the visitor is invited to a guided meditation exercise or to discover shamanism and exorcism.
The exhibition ends with the "dialogue of opposites" between East and West: precious encyclopaedic works rub shoulders with a Japanese painted scroll, deployed over eight meters, illustrating the scientific dissection of a condemned man.