Sector to Reach $63.06 Billion at a 6.8% CAGR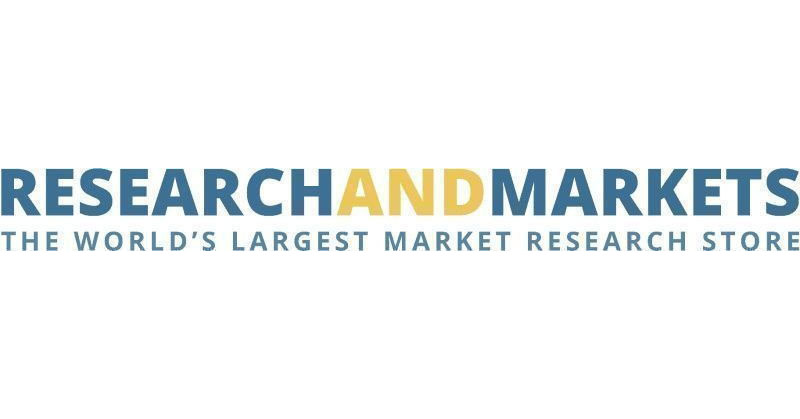 DUBLIN, May 12, 2023 /PRNewswire/ — The "Global Medical Biomimetics Market Report and Forecast 2023-2031" report has been added to  ResearchAndMarkets.com's offering.
The value of the global medical biomimetics market was USD 34.73 billion in 2022, driven by the increasing demand for innovative medical products and technologies across the globe.
The market value is anticipated to grow at a CAGR of 6.85% during the forecast period of 2023-2031 to reach a value of 63.06 billion by 2031.
Medical Biomimetics Introduction
Medical biomimetics refers to the imitation of biological systems, structures, and processes to create technologies that can be used in medicine and healthcare. These technologies are designed to replicate the natural functions of living systems, allowing for more effective and efficient treatment of diseases and injuries. The field of medical biomimetics encompasses a wide range of applications, from artificial organs and prosthetics to drug delivery systems and tissue engineering.
Medical biomimetics is based on the principle that nature has already solved many of the challenges faced by medical researchers and engineers. By studying natural biological systems and processes, scientists and engineers can identify design principles and strategies that can be used to develop new medical technologies.
The development of medical biomimetics has the potential to revolutionize healthcare by enabling the creation of advanced medical devices and treatments that are safer, more effective, and less invasive than current options. By leveraging the principles of biology and evolution, medical biomimetics offers a promising path towards the creation of truly transformative medical technologies.
Medical Biomimetics Application and Uses
Medical biomimetics is a field of science that applies principles of biology and nature to the design and development of medical devices and technologies. The applications and uses of medical biomimetics are vast and diverse, ranging from tissue engineering to drug delivery systems. Some of the common applications of medical biomimetics are:
Tissue engineering: Medical biomimetics is used in tissue engineering to create functional tissues and organs that can be used for transplant purposes. Biomimetic scaffolds are used to mimic the natural extracellular matrix of tissues and organs, providing a supportive structure for the growth and development of cells
Drug delivery systems: Biomimetic nanoparticles are used in drug delivery systems to enhance drug delivery efficiency and reduce toxicity. These nanoparticles are designed to mimic natural biological structures, such as cell membranes, to improve drug targeting and penetration
Implantable devices: Medical biomimetics is used in the development of implantable devices, such as prosthetics and artificial joints. These devices are designed to mimic the natural biomechanics and structure of the human body, providing a more natural and comfortable experience for patients
Diagnostics and imaging: Biomimetic materials are used in the development of diagnostic and imaging tools, such as biosensors and contrast agents. These materials can mimic natural biological structures, such as enzymes and proteins, to improve sensitivity and specificity of diagnostic tests
Wound healing: Biomimetic materials are also used in wound healing to create scaffolds that promote tissue regeneration and wound closure. These materials can mimic natural extracellular matrix components, such as collagen and elastin, to enhance tissue repair and regeneration
The global medical biomimetics market is expected to grow significantly in the coming years, driven by increasing research and development activities in the field and rising demand for advanced medical devices and technologies.
Global Medical Biomimetics Market Segmentations
Market Breakup by Product Type
Cardiovascular
Orthopedic
Ophthalmology
Dental
Others
Market Breakup by Application
Plastic Surgery
Wound Healing
Tissue Engineering
Others
Market Breakup by End User
Hospitals
Specialty Clinics
Others
Market Breakup by Region
North America
United States of America

Canada
Europe Medical
United Kingdom

Germany

France

Italy

Others
Asia Pacific
China

Japan

India

ASEAN

Australia

Others
Latin America
Brazil

Argentina

Mexico

Others
Middle East and Africa
Saudi Arabia

United Arab Emirates

Nigeria

South Africa

Others
Global Medical Biomimetics Market Scenario
The global medical biomimetics market is projected to experience significant growth in the coming years. This is primarily due to the increasing demand for innovative medical products and technologies that can better mimic natural biological processes and structures to enhance treatment outcomes.
The rising prevalence of chronic diseases such as cardiovascular diseases, cancer, and orthopaedic disorders is expected to further drive the demand for medical biomimetics. Additionally, the increasing geriatric population, which is more susceptible to these diseases, is also expected to contribute to the market growth.
Geographically, North America is expected to dominate the market due to the presence of many established players and advanced healthcare infrastructure. However, the Asia Pacific region is expected to exhibit significant growth due to increasing investments in healthcare infrastructure and the rising demand for advanced medical devices and technologies.
Key players operating in the global medical biomimetics market include Wright Medical Group N.V., BioHorizons IPH, Inc., Biomimetics Technologies Inc., Applied Biomimetic A/S, and Veryan Medical Ltd., among others. These companies are focusing on developing and launching new products and technologies to strengthen their market position and increase their revenue share.
Key Topics Covered:
1 Preface
2 Executive Summary
3 Global Medical Biomimetics Market Overview
4 Global Medical Biomimetics Market Landscape
5 Global Medical Biomimetics Market Dynamics
6 Global Medical Biomimetics Market Segmentation
7 North America Medical Biomimetics Market
8 Europe Medical Biomimetics Market
9 Asia Pacific Medical Biomimetics Market
10 Latin America Medical Biomimetics Market
11 Middle East and Africa Medical Biomimetics Market
12 Patent Analysis
13 Grants Analysis
14 Funding Analysis
15 Partnership and Collaborations Analysis
16 Regulatory Framework
17 Supplier Landscape
18 Global Medical Biomimetics Market – Distribution Model (Additional Insight)
19 Key Opinion Leaders (KOL) Insights (Additional Insight)
20 Company Competitiveness Analysis (Additional Insight)
21 Payment Methods (Additional Insight)
Companies Mentioned
Blatchford Limited
Vandstrom, Inc.
Veryan Medical Limited
Otsuka Medical Devices Group
Stryker
Abbott
Avinent Science and Technology
Syntouch Inc
Osteopore International Pte Ltd
Biomimetics Technologies Inc
Keystone Dental Group
Corneat Vision
Nanohive Medical LLC
For more information about this report visit https://www.researchandmarkets.com/r/z675pc
About ResearchAndMarkets.com
ResearchAndMarkets.com is the world's leading source for international market research reports and market data. We provide you with the latest data on international and regional markets, key industries, the top companies, new products and the latest trends.
Media Contact:
Research-and-Markets
Laura Wood, Senior Manager
[email protected] 
For E.S.T Office Hours Call +1-917-300-0470
For U.S./CAN Toll Free Call +1-800-526-8630
For GMT Office Hours Call +353-1-416-8900
U.S. Fax: 646-607-1907
Fax (outside U.S.): +353-1-481-1716
Logo: https://mma.prnewswire.com/media/539438/Research_and_Markets_Logo.jpg
SOURCE Research and Markets