Saint-Affrique. Cottereau: "I'm still having fun!"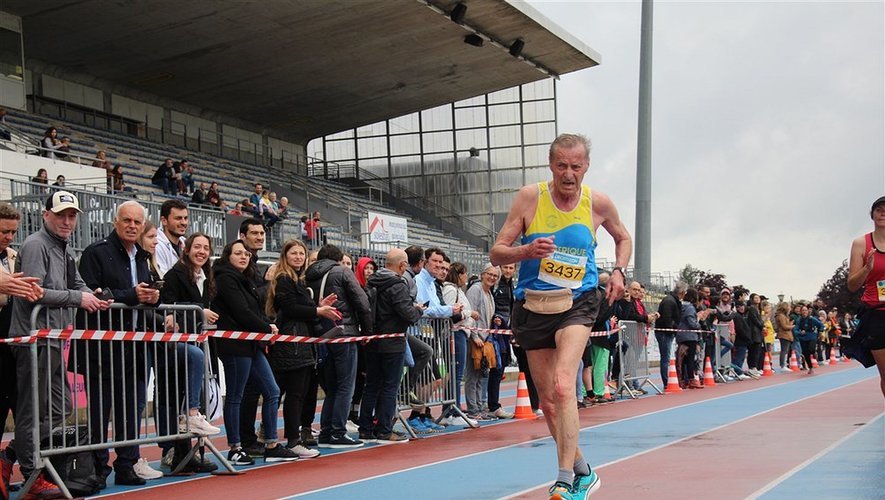 the essential
At 85, the Saint-Affricain completed the 10 km from Albi in 1:01 on Sunday. Winner of the 100 Kilometers of Millau more than 50 years ago, Serge Cottereau recounts his still intact motivation and the reasons for his longevity.
How was your race in Albi?
At my age, it's more difficult to run than when you're young, you suffer more. But it went well and I recovered well.
You won the first 100 Kilometers of Millau, in 1972. At 85, what drives you to still engage in competitions?
I'm still having fun and I'm still very much alive! At any age, if you can have fun, you shouldn't deprive yourself. I don't set myself a limit. From the outside, you could say that it's ridiculous, that it's not very aesthetic, because the stride is less beautiful than when you're young. But I do not stop at these kinds of reflections. As for the competition, it remains an outcome. It's the most difficult, but it's also where we experience the greatest pleasure, by the fact of going all the way, of giving the maximum of what we have.
What is the secret to your longevity?
There are several factors: training, lifestyle and genetics. I never stopped practicing. I train every two days, between 1:15 and 1:45. I do two quiet sessions then another where I force. Apart from that, I also do stretching and muscle strengthening. And above all, I don't smoke, I've never had a drop of alcohol and I think I'm eating properly. Finally, I would say that you should never be discouraged.
Do you run to stay healthy or do you run because you are healthy?
There is a bit of both. But I continue to practice with the idea of ​​staying in shape.
Do you plan to take part in other races in the coming weeks?
Not precisely. In general, I do two, three or four a year, mostly 10 kilometers. Every time I tell myself in the middle of the race that it's too hard, that it's the last. But three days later, I still want to do it again!