Rosalind Franklin University Announces Wet Lab Buildout Aided by $2 Million in State Matching Funds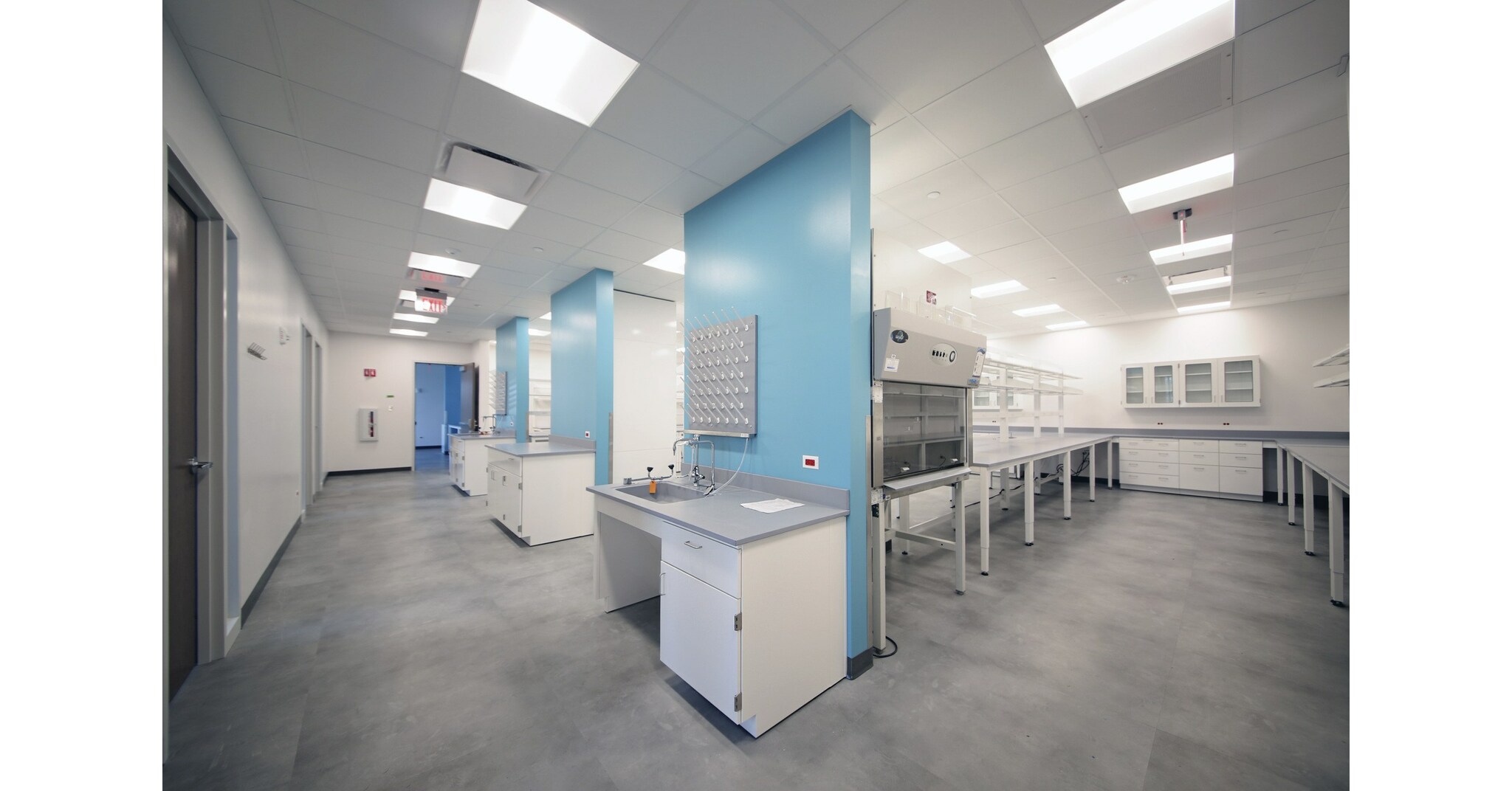 NORTH CHICAGO, Ill., June 22, 2023 /PRNewswire/ — Rosalind Franklin University of Medicine and Science (RFU) has completed the final buildout of 14,000 square feet of wet lab space for bioscience-industry occupancy in its Innovation and Research Park (IRP).
"I couldn't be happier to announce that Rosalind Franklin University's brand-new, world-class wet lab space has been completed, thanks to $2 million in state funding," Governor JB Pritzker said. "Here in Illinois, we are proud to be a hub for biosciences, technology, and innovation — and one of the many ways we are pushing our rapidly-expanding industry forward is through our Rebuild Illinois Wet Lab Capital Program. Congratulations to the entire RFU team — I can't wait to see all that they will accomplish."
The matching funds, awarded in October 2021 by the Illinois Department of Commerce and Economic Opportunity (DCEO), were paired with $2 million from RFU.
"We're creating an environment where academic and industry scientists can work together to solve complex health challenges," said RFU President and CEO Dr. Wendy Rheault. "We're grateful for state resources that encourage investment and drive innovation."
Demand for wet lab space continues to grow along with investment in life sciences in the Chicago region. According to non-profit Lake County Partners, the buildout activity at RFU confirms that Chicagoland is fast "emerging as the life science industry's 'third coast.'" Lake County is home to more than 140 life science companies, supports 33,000 life science jobs — a job market that is growing 10% per year — and generates $85 billion in global sales. 
RFU has recruited the real estate brokerage firm Avison Young to attract life science industry tenants. The buildout encompasses 8,000 square feet — two labs of approximately 4,000 square feet each — on the IRP's first floor and 6,000 square feet divided into nine individual labs on the second floor. The work includes installation of chemical fume hoods, biosafety cabinets and emergency back-up power.
"Lake County and Chicagoland have long suffered from an acute shortage of wet lab research space," said RFU Executive Vice President for Research Dr. Ronald Kaplan. "The DCEO has helped bridge the gap so that Illinois life science companies can continue to attract investment."
About Rosalind Franklin University
RFU encompasses six colleges and 12 research centers. Learn more at rosalindfranklin.edu.
Office of Marketing and Communications
[email protected]edu
SOURCE Rosalind Franklin University of Medicine and Science