Rising Demand for Effective Neurovascular Therapies Drives Growth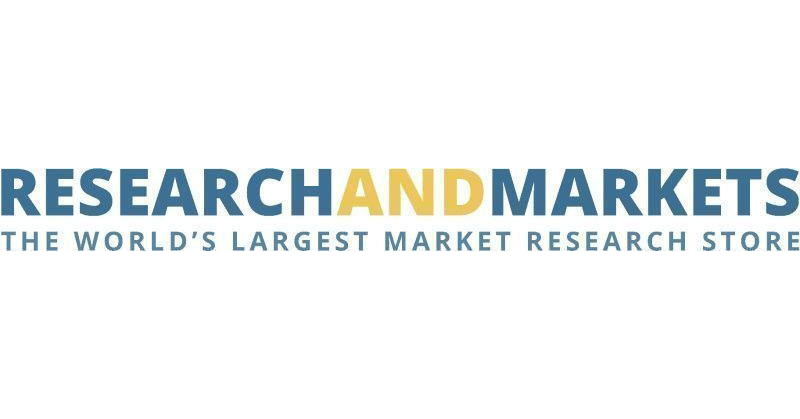 DUBLIN, May 30, 2023 /PRNewswire/ — The "Neurovascular Devices Market by Disease Pathology (Cerebral Ameurysm (Embolic coils), Ischemic Stroke (Clot retrievers, Aspiration, Microcatheters), AVM (Liquid Embolic Agents), End User (Hospitals), & Region – Global Forecast to 2028" report has been added to ResearchAndMarkets.com's offering.
The global neurovascular devices market is projected to reach USD 5.5 Billion by 2028 from USD 3.6 Billion in 2023, at a CAGR of 8.7% during the forecast period.
The increase in the demand for neurovascular devices market is driven by the increasing population proportion at a risk of developing various neurovascular diseases such as Ischemic stroke, cerebral aneurysms owing to the growing prevalence of hypertension, diabetes, and obesity. However, high cost of neuro-interventional procedures and associated products and shortage of skilled neurologists across emerging countries are likely to hamper the growth of market.
Ischemic stroke segment accounted for the highest CAGR during the forecast period
Based on disease pathology, the neurovascular devices market is segmented into cerebral aneurysm, ischemic strokes, carotid artery stenosis, arteriovenous malformations & fistulas, and other disease pathologies (includes cavernous malformations and moyamoya disease). The ischemic stroke segment to grow a at a higher CAGR owing to increasing incidence of ischemic stroke and increase in the mechanical thrombectomy procedures.
The Hospitals & surgical centers segment accounted for the largest market share in the neurovascular devices market, by end user, during the forecast period
Based on end user, the neurovascular devices market is segmented into hospitals & surgical centers, ambulatory care centers, and research laboratories and academic institutes. The hospital & surgical centers captured the largest share of neurovascular devices market during the forecast period attributed to the increasing hospitalization of target patient population, rising volume of neurovascular surgeries, and upgradation in the infrastructure of hospitals in developing nations along with the availability of technological advance neurovascular treatment devices in these settings.
The North America segment accounted for the highest market share in the neurovascular devices market, by region, during the forecast period
Based on the region, the global neurovascular devices market is categorized into North America, Europe, Asia Pacific, Latin America, and Middle East & Africa. North America is expected to witness a high market share during the forecast period. This can be attributed to the factors such as strong adoption of endovascular treatment procedures for the ischemic stroke, cerebral aneurysm, and arteriovenous malformation, availability of R& D investments for development of novel neurovascular devices, strong foothold of key players in region, and favorable reimbursement policy for neurovascular treatment procedures.
Market Dynamics
Drivers
Rising Incidence of Neurovascular Diseases
Availability of Medical Reimbursements for Neurovascular Procedures
Expansion of Healthcare Infrastructure Across Emerging Economies
Rising Demand for Effective Neurovascular Therapies
Restraints
Shortage of Skilled Neurosurgeons
High Procedural Cost of Neurovascular Surgeries and Associated Products
Opportunities
Rising R&D Activities for Neurovascular Therapies
Growing Preference for Minimally Invasive Neurosurgical Procedures
Challenges
Stringent Regulatory Approval Process for Medical Devices
Key Topics Covered:
1 Introduction
2 Research Methodology
3 Executive Summary
4 Premium Insights
5 Market Overview
6 Neurovascular Devices Market, by Disease Pathology
6.1 Introduction
6.2 Cerebral Aneurysms
6.2.1 Embolic Coils
6.2.1.1 Bare Detachable Coils
6.2.1.1.1 Significant Adoption of Bare Detachable Coils by Neurosurgeons for Brain Aneurysm Treatment to Promote Growth
6.2.1.2 Coated Detachable Coils
6.2.1.2.1 High Cost of Coated Detachable Coils to Limit Adoption
6.2.2 Flow Diversion Devices
6.2.2.1 Rising R&D Activities to Develop Novel Flow Diversion Devices to Promote Growth
6.2.3 Intracranial Stents
6.2.3.1 Increased Efficacy of Stent-Assisted Coiling for Treatment of Wide-Necked Intracranial Aneurysms to Boost Adoption
6.2.4 Microcatheters
6.2.4.1 Growing Number of Neurovascular Procedures and Favorable Reimbursement Scenarios to Boost Demand
6.2.5 Guidewires
6.2.5.1 Growing Utilization of Nitinol Guidewires for Cerebral Aneurysm Procedures to Boost Growth
6.3 Ischemic Strokes
6.3.1 Clot Retriever Devices
6.3.1.1 Growing Number of Clinical Trials for Development of Novel Clot Retriever Stents to Drive Market
6.3.2 Suction & Aspiration Devices
6.3.2.1 Rapid Commercialization of Technologically Advanced Aspiration Devices for Ischemic Stroke Treatment to Support Market
6.3.3 Vascular Snares
6.3.3.1 Limited Procedural Benefits in Stroke Treatment to Limit Adoption of Vascular Snares
6.3.4 Microcatheters
6.3.4.1 High Demand for Minimally Invasive Treatment in Ischemic Strokes to Boost Adoption of Microcatheters
6.3.5 Microguidewires
6.3.5.1 Increasing Innovations in Guidewires to Promote Growth
6.3.6 Balloon Catheters
6.3.6.1 Growing Recognition of Benefits Associated with Balloon Catheters to Bolster Demand
6.4 Carotid Artery Stenosis
6.4.1 Carotid Artery Stents
6.4.1.1 Growing Adoption of Carotid Artery Stents for Carotid Intervention Procedures to Support Growth
6.4.2 Embolic Protection Devices
6.4.2.1 Growing Utilization of Distal Filters During Carotid Intervention Procedures to Promote Growth
6.4.3 Balloon Catheters
6.4.3.1 Growing Preference for Balloon Catheters to Improve Efficacy of Carotid Intervention Procedures to Augment Growth
6.5 Arteriovenous Malformation & Fistulas
6.5.1 Liquid Embolic Agents
6.5.1.1 Development of Novel Liquid Embolic Agents Offering High Embolization of Arteriovenous Fistulas to Support Growth
6.5.2 Occlusion Balloon Catheters
6.5.2.1 Growing Utilization of Balloon Catheters for Avm Treatment to Support Growth
6.5.3 Microcatheters
6.5.3.1 Improved Compatibility of Microcatheters with Embolic Agents to Boost Demand
6.6 Other Disease Pathologies
Table 48 Market for Other Disease Pathologies, by Region, 2021-2028 (USD Million)
Table 49 Market for Other Disease Pathologies, by End-user, 2021-2028 (USD Million)
7 Neurovascular Devices Market, by End-user
7.1 Introduction
7.2 Hospitals and Surgical Centers
7.2.1 Increasing Volume of Neurovascular Procedures Due to Availability of Advanced Equipment to Drive Market
7.3 Ambulatory Care Centers
7.3.1 Operational and Economic Benefits Offered by Accs to Drive Market
7.4 Research Laboratories and Academic Institutes
7.4.1 Increasing Collaborations for Development of Technologically Advanced Neurovascular Devices to Support Market Growth
8 Neurovascular Devices Market, by Region
9 Competitive Landscape
10 Company Profiles
11 Appendix
Companies Mentioned
Acandis Gmbh
Artio Medical, Inc.
Asahi Intecc Co. Ltd
Balt
Cerus Endovascular Inc.
Evasc
Imperative Care
Ivascular
Johnson & Johnson
Kaneka Corporation
Lepu Medical Technology (

Beijing

) Co. Ltd.
Medikit Co. Ltd.
Medtronic
Microport Scientific Corporation
Neurovasc Technologies
Oxfordendovascular
Penumbra, Inc.
Perflow Medical Ltd.
Phenox Gmbh
Rapid Medical
Sensome
Silk Road Medical, Inc.
Stryker
Terumo Corporation
Zylox-Tonbridge Medical Co. Ltd.
For more information about this report visit https://www.researchandmarkets.com/r/m703r2
About ResearchAndMarkets.com
ResearchAndMarkets.com is the world's leading source for international market research reports and market data. We provide you with the latest data on international and regional markets, key industries, the top companies, new products and the latest trends.
Media Contact:
Research and Markets
Laura Wood, Senior Manager
[email protected]
For E.S.T Office Hours Call +1-917-300-0470
For U.S./CAN Toll Free Call +1-800-526-8630
For GMT Office Hours Call +353-1-416-8900
U.S. Fax: 646-607-1907
Fax (outside U.S.): +353-1-481-1716
Logo: https://mma.prnewswire.com/media/539438/Research_and_Markets_Logo.jpg
SOURCE Research and Markets