Return of non-vaccinated nursing staff: a "non-subject" in the Gers?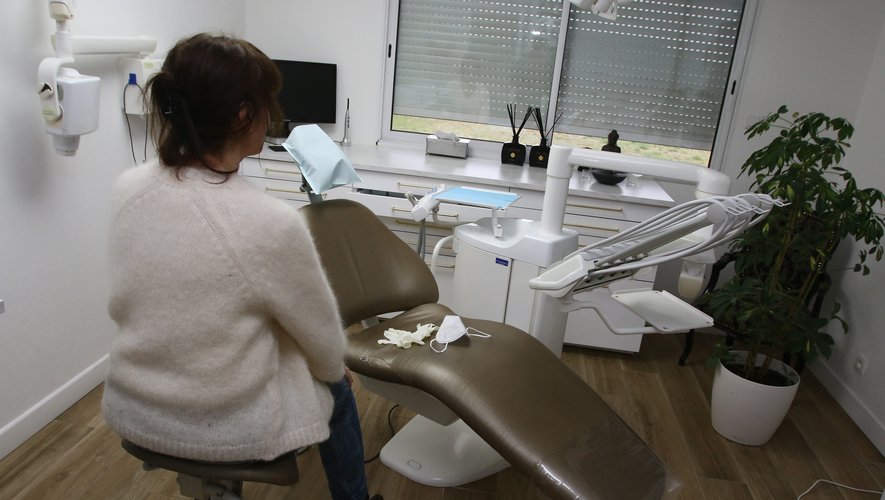 the essential
Suspended unvaccinated people can resume their activity. In the Gers, they were only a handful. Doctor Natasha Tsenkoff was able to reopen her dental practice.
According to a decree published on Sunday May 14, the suspension of unvaccinated caregivers ended on Monday May 15. Public and private staff, employees or liberals, all were able to find their jobs. This return is not definitive, however, the government has the possibility of again suspending the caregivers concerned in the event of an epidemic resumption.
In the Gers, they were only a few affected by this suspension. "It was something very marginal," confirms Christophe Bukovec, departmental manager of CGT Santé. "Even if there were many people concerned at the start, many are those who complied with the vaccination obligation so as not to lose their jobs", explains the trade unionist who has always supported the suspended staff and caregivers.
"We are very satisfied with this reintegration. Not to say that we are for or against vaccination, that is not the point. But what concerned us was the violence with which people were mistreated overnight in a sector that was already particularly under tension, "insists Christophe Bukovec.
"For us, it is a non-subject", declares for his part Didier-Pier Florentin, departmental director of the Regional Health Agency (ARS) in the Gers. "It only concerned 13 or 14 people in the department, not just caregivers, and 200 at most in the whole region. And for the moment we have no feedback from the establishments that could be concerned, "confides the director.
Dr. Tsenkoff's office has reopened
Doctor Natasha Tsenkoff, a dentist in Isle-Jourdain for 25 years, saw this "return to normal life" with relief. "I am very happy to be back. My office is a bit like my third child, "she said after reopening the doors of her office on Monday.
As soon as the decree authorizing her to resume her activity was published, the practitioner took the necessary steps with the CPAM, the ARS, the council of the order, she said. " But it is difficult. I opened the appointment last Wednesday, but for the moment we are well below my 2019 patient base, "notes the doctor.
Tested positive asymptomatic for Covid 19 in 2022, Natasha Tsenkoff was able to reopen her practice for a few months, from September 2022 to February 2023 with a temporary recovery certificate. But even during these 4 months, the return of patients was not good either.
"I did a lot of emergency work when my colleagues couldn't take care of it. My patients have long since turned to other physicians. It's simple, today, I rather have the impression of being on the creation of a cabinet, "she regrets. Well, not all patients. During his suspension, a collective was formed, "angry patients 32". "They helped and supported me a lot. My first suspension was very hard to live with, and there was a great outpouring of solidarity, "says the Lislois dentist.
She does not hide it, she retains a feeling of bitterness from this episode. "MP David Taupiac supported me as well as the mayor of Isle-Jourdain Francis Idrac. They were understanding, but…", still regrets Natasha Tsenkoff, who hopes not to relive this situation again. "If there is an epidemic resumption, I will not be vaccinated, I will close the cabinet," she says. From this experience, she decided to write a book about it which will be published in the coming weeks.