In Passage-d'Agen, a company manufactures "turnkey" modular pharmaceutical production units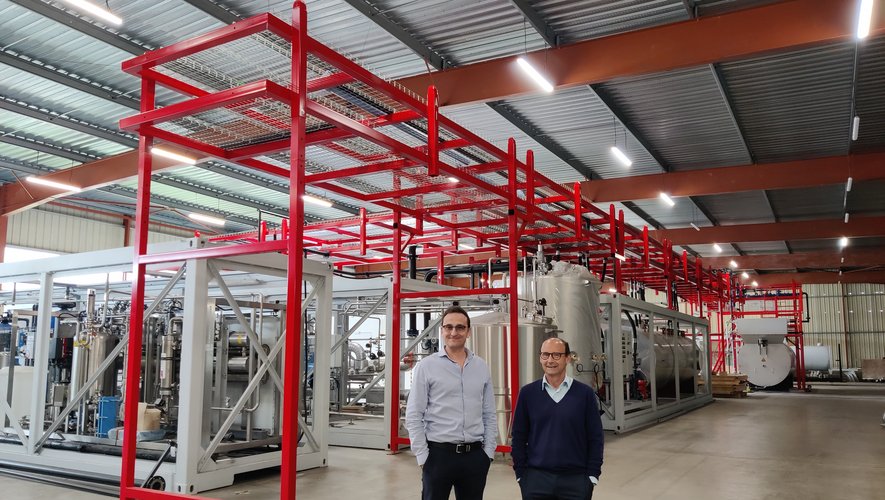 the essential
IPM Technologies is a surprising firm producing modular pharmaceutical production units in the middle of Lot-et-Garonne.
At Passage-d'Agen, the company IPM Technologies has been located for thirty years. Composed of about twenty employees, the firm designs modular pharmaceutical units. The company projects a turnover of 2023 at 20.5M €. Process equipment is distributed among several controlled-atmosphere modules that are the size and shape of shipping containers. By interlocking them like Legos, they form a complete pharmaceutical unit. Most are intended for the production of drugs and injectable solutions, for example paracetamol infusions. These units are purchased by private and public sector customers and are sent around the world to meet the rapid needs of production centers. CEO Henri Gauthier details the advantages of these modular units: "We have very ergonomic factories which occupy on average an area of ​​5,000m². We recommend land of 10,000m² for installation and peripheral logistics. You should know that the duration of realization of these modular units require on average 2 years less than a traditional unit. From construction to start-up to on-site installation and qualification, it is very important for the customer to start as soon as possible. Within one year after installation, production gradually reaches 20 million infusion bags per year. »
Respond to needs
The CEO underlines the desire "to help the countries that need it" and will take the example of the plans in which the firm participated to help Ukraine, for example after the Chernobyl incident.
The firm has in the past worked several times in France, particularly with Sanofi, but now works much more on exports. "A choice that comes with its benefits and constraints, particularly for obtaining international patents. underlines Christophe Darrort, commercial director of IPM Technologies.
Currently, it is with emerging countries that IPM Technologies works. "Our concept of "turnkey" units allows our customers total control of industrial risks and the guarantee of a perfectly operational unit in a very short time and meeting European pharmaceutical standards" explains Christophe Darrort.
After noticing the many problems of kidney failure in the populations of these countries, the company has been producing modular dialysis centers for several years.
Henri Gauthier reveals that "in African countries, at least 85% of drugs are imported. Some are of poor quality and cause kidney problems. We want to help alleviate these problems by installing dialysis centers as well as by producing dedicated drugs: concentrates for dialysis."
Quality craftsmanship
IPM Technologies provides in its package pharmaceutical, technological and industrial support services including the Marketing Authorization (AMM) files which define the rules for the production of drugs. With these MA files, unit buyers can then produce generic drugs from the list of many files held by the company.
In this same idea of ​​guarantee of quality, Christophe Darrort, affirms that "the equipment partners are 100% European, mainly German, Italian and Swiss. »
Henri Gauthier continues on the course of a sale: "You have to realize that an established unit is a price that can be around 20M €, so a real project. We support our clients on their strategic plan knowing that the financing period represents a cycle of up to 24 months. Then comes the construction, the installation and then the start of production. It is a real support and training that we offer for 2 years after the launch. We want our customers to be completely autonomous on their productions and to have all the keys so that the unit then works without us. »