Results of Phase I Clinical Study of Qilu Pharma's PD-1/CTLA-4 Bifunctional Antibody Iparomlimab/Tuvonralimab Published Online in Journal of Hematology & Oncology USA – English APAC – English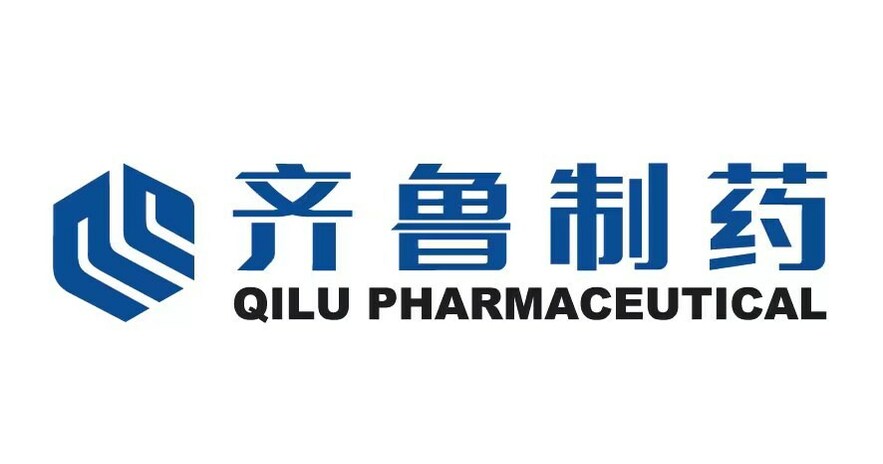 JINAN, China, May 12, 2023 /PRNewswire/ — On May 8, 2023, Journal of Hematology & Oncology (JHO, 2022 impact factor of 23.168) published the results of the Phase I clinical study of Qilu Pharma's immunotherapy bifunctional antibody, QL1706 (J Hematol Oncol. 2023 May 8;16(1):50). This study is the first large Phase I clinical trial of QL1706 in humans, and was led by Prof. Li Zhang and his team at Sun Yat-sen University Cancer Center. The results provide further support for the use of dual immunotherapy in patients with advanced solid tumors.
QL1706 is a bifunctional dual blocker developed by Qilu Pharma using the novel MabPair antibody technology platform to simultaneously produce two engineered monoclonal antibodies in a single cell, the PD-1 IgG4 antibody iparomlimab and the CTLA-4 IgG1 antibody tuvonralimab. The CTLA-4 antibody has a shorter elimination half-life in vivo, with a shorter exposure for CTLA-4 antibodies in a dosing cycle.
A total of 518 patients were enrolled in this study, of whom 99 patients in the Phase I dose escalation study received a single dose of QL1706 (intravenous, every 3 weeks) at 0.3-10 mg/kg to determine the maximum tolerated dose (MTD), Phase II recommended dose (RP2D), safety, pharmacokinetics (PK) and pharmacodynamics (PD) of QL1706. In the Phase Ib study, 419 patients with advanced solid tumors received 5 mg/kg (RP2D) of QL1706 (administered every 3 weeks) to evaluate the preliminary efficacy of QL1706 in the treatment of non-small cell lung cancer (NSCLC), nasopharyngeal carcinoma (NPC), cervical cancer (CC) and other solid tumors.
The incidence of treatment-related adverse events (TRAEs) was 74.9% (388/518) in all patients, with 16% of TRAEs being grade 3 or higher. Thirty (5.8%) patients withdrew from the study due to TRAEs. The most common TRAEs were rash (19.7%), hypothyroidism (13.5%) and pruritus (13.3%). The incidence of immune-related adverse events (irAEs) was 46.1% (239/518) and 8.1% for grade 3 or higher irAEs.
With comprehensive assessment, the RP2D of QL1706 was determined to be 5 mg/kg. In the Phase Ib part, patients were treated with QL1706 at RP2D. The median follow-up was 9.5 months. The objective response rate (ORR) was 16.9% (79/468) and the median duration of response (DoR) was 11.7 months (95% CI, 8.3 – not reached). In cervical cancer, NPC, small cell lung cancer and NSCLC, the ORR was 27.3% (15/55), 24.5% (27/110), 23.1% (6/26) and 14.0% (17/121), respectively. The ORR in immunotherapy-naïve NSCLC, NPC and cervical cancer was 24.2%, 38.7% and 28.3%, respectively.
The Phase I clinical trial of QL1706 has shown that QL1706 is safe and well tolerated. QL1706 showed good ORR in advanced solid tumors and higher ORR in NPC, cervical cancer and lung cancer. QL1706 plus chemotherapy is currently being studied in a number of Phase III clinical trials in cervical cancer, NSCLC adjuvant treatment, advanced NSCLC and NPC.
Prof. Li Zhang from Sun Yat-sen University Cancer Center said, "QL1706 is the first Mabpair product targeting PD-1 and CTLA-4, and the paper published presents the first large phase I study of QL1706 in humans. The results showed that QL1706 was well tolerated in advanced solid tumors and demonstrated good anti-tumor activity in advanced NSCLC, NPC, cervical cancer and other tumors. This study provides strong support for further clinical research of QL1706, which is expected to become a new approach of dual immunotherapy. We hope this innovative dual immunotherapy will be available to patients as quickly as possible."
Logo – https://mma.prnewswire.com/media/2073821/QILU_logo.jpg
SOURCE Qilu Pharmaceutical Co., Ltd.