Price of consultations: 2000 doctors threaten to opt out, what are the consequences for the patient?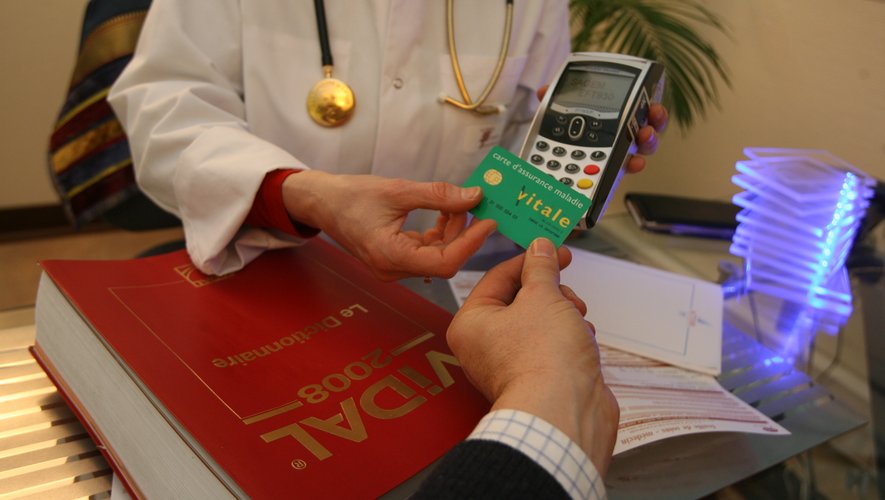 the essential
More and more general practitioners are threatening to opt out of health insurance. Some wish to revise their patient's consultation fees upwards. What is the purpose of the agreement, what are the risks for a patient if his doctor disagrees? The Midi Dispatch explains to you.
Relations between approved doctors and Social Security are still fragile. Doctor Jérôme Marty, president of the French Union for Free Medicine (UFML), published on Twitter, this Tuesday, May 16, a census with more than 1,950 doctors ready to file their letter of deconvention.
After a first edition of the deconvention meetings, held in Paris last March, following the rejection of an increase in doctor's consultation fees, it was already nearly 400 contracted doctors who had promised to separate from health insurance.
As a reminder, some of the contracted doctors wanted to see the consultation rates increase from 25 to 50 euros. In the end, they will only get an increase of 1.5 euros from the Social Security, which has led to general anger in the profession.
What is convention?
The medical convention is a contract that binds doctors with the health insurance. This contract covers the administrative processes, fixes the prices of the consultations according to the specialty of the doctor, but also the reimbursement procedures. These approved doctors are part of sector 1. For example, an approved general practitioner receives €26.5 per consultation.
Doctors in sector 2, also called "free-fee contracted sector" concerns fixed rates freely chosen by the health professional. He exercises the basic tariff of the convention, plus an increase fixed by the doctor which corresponds to an overrun of fees.
Non-conventioned doctors choose to break this contract with Social Security. They then move to sector 3. They are therefore free to set their consultation rates. Proponents also emphasize saving time on administrative procedures.
According to the latest data from Health Insurance at the end of 2021, cited by The Parisianonly 572 general practitioners do not adhere to the agreement and practice totally unrestricted fees in sector 3 compared to 111,381 doctors and specialists under agreement.
What are the consequences for the patient?
If your general practitioner decides to break his contract with social security, the difference will be felt.
When a doctor is contracted in sectors 1 and 2, you are reimbursed up to 70% of the basic consultation price, and 30% by your mutual insurance company. For sector 2 professionals, the excess fee is not reimbursed by health insurance, but may be reimbursed by your complementary health insurance.
When a doctor is not under agreement, therefore in sector 3, you are only reimbursed up to 0.61 euro for general medicine and 1.22 euro for specialists. Concretely, if your attending physician decides to apply a rate of €50, you will only be reimbursed 61 cents.
Of course, the remainder may be taken into account by your complementary mutual according to the guarantees of your contract.
The choice can be complicated, especially in the context of a shortage of doctors in France. Either you agree to pay a lot more for your consultation with your usual doctor, without being sure of being able to be reimbursed in full by your mutual insurance company, or you change doctors.