Preignan. Meeting of Gers soft gym clubs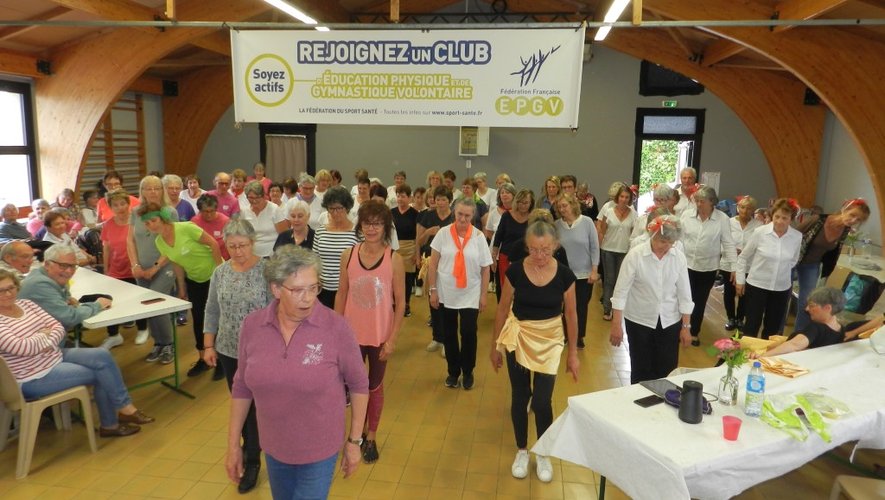 The annual meeting of the soft gym clubs of the Gers was organized this year by the GV section of Preignan according to the annual program of the Departmental Committee EPGV 32 at the beginning of the month. This festive day allowed the 125 participants to meet in a friendly and warm atmosphere. After the traditional welcome-coffee, the bravest braved the showers for a walk around the town under the leadership of Odile, the outstanding organizer of the hikes in Preignan. For the others, it was a brief overview of the heritage of Preignan, the bad weather upsetting the site visits initially planned.
After the effort, the comfort: the day continued by sharing a meal much appreciated by all, a moment during which the clubs presented themselves in turn to get to know each other better, on the initiative of Danièle, secretary of the Codep and animator. Then the afternoon gave way to lively choreographic demonstrations, presented by each club and orchestrated by the animators. A pleasant moment of relaxation and well-being in music which deserves a big congratulations to all.
Finally, we had to part, after a small snack before resuming the road. Despite the vagaries of the weather, it was a very pleasant meeting, appreciated by all. A huge thank you to the facilitators and participants who offered dynamic shows but also to the volunteers from Preignan who worked for the smooth running of this celebration.