New Players have the Potential to Take on Existing Top Destinations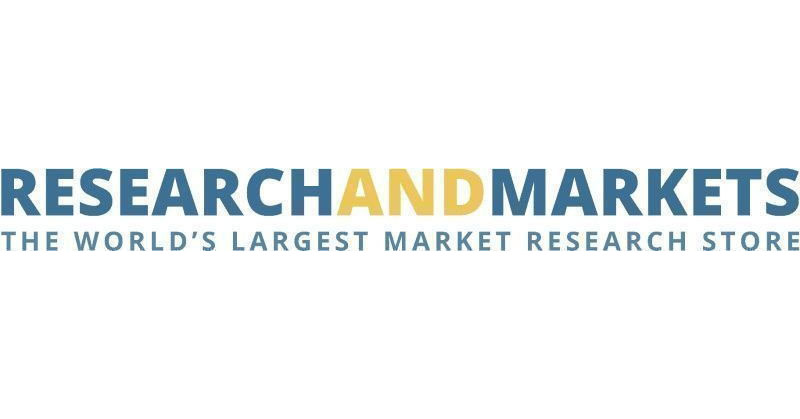 DUBLIN, May 22, 2023 /PRNewswire/ — The "Medical Tourism Country Profiles 2023" report has been added to  ResearchAndMarkets.com's offering.
Medical tourism is again booming
Medical tourists may number an estimated 14 million and rising so they are increasingly being courted by nations. The world has changed so medical tourism destinations and businesses risk being left behind.
Medical tourism represents a promising growth market within tourism. Medical tourism will grow by 10% a year and as economies recover this will reach 20%. Outward medical travel is a global industry valued at hundreds of billions of dollars and is projected to grow dramatically over the next five years.
The publisher has spent the last 20 years writing on, researching, collecting information and analysing global medical tourism. "I expected a slow medical tourism recovery after the pandemic closed borders but have been surprised how quickly the business has rebounded.
But those expecting to carry on as if in 2019 will be in for a nasty shock as not only has the world and customer expectations changed but despite some countries exiting the market, new players have the potential to take on existing top destinations" says the publisher.
This report is the world's only detailed country profiles of 172 countries involved in medical tourism.
This report has the latest information, facts and figures on medical tourism by country.
Medical tourists are increasingly being courted by nations in an organised way.
Healthcare businesses are setting up physically in another country.
Some countries have exited the market but others known as suppliers- are becoming destinations.
The medical tourism market is a dynamic one that is fast moving and changing quickly.
Who the report is for
Medical tourism destinations
Global healthcare providers
Medical tourism agents
Medical tourism trainers and consultants
Management consultants
Insurance companies and brokers
Professionals working in global healthcare markets
Hospital and clinic groups operating internationally
Travel agents
Banks and other financial institutions
Investors and private equity
National and local government policy makers
Lawyers
Policy advisors
Think tanks
Assistance companies
Travel managers
Why buy this report?
Keep up to date with trends in medical tourism and how the market is changing
Understand the impact of political and economic changes.
See an overview of what key countries are doing.
Find out which countries are succeeding in promoting medical tourism.
The world's only detailed country profiles of 172 countries involved in medical tourism.
Inbound medical tourism 2019
Inbound medical tourism 2020
Inbound medical tourism 2021
Inbound medical tourism 2022
Inbound health and wellness
Outbound medical tourism
Tourists 2019
Tourists 2020
Tourists 2021
Tourists 2022
Medical tourism revenue

USD 2019

Medical tourism revenue

USD 2020

Medical tourism revenue

USD 2021

Medical tourism revenue

USD 2022

Population 2023
Diaspora
Overview
Potential
Reliability of numbers
Medical tourism numbers targets
Health tourism numbers in
Health tourism numbers targets
Medical tourism visas
Where medical tourists come from
Why inbound medical tourists go there
Inbound medical tourism treatments
Hospitals and clinics in medical tourism
Target markets by country
Medical tourism promotion
Medical tourism financial incentives and grants
Medical tourism at airports and airlines
Health tourism
Health tourism promotion
Health tourism financial incentives and grants
Medical tourism revenue
Medical tourism revenue targets
Health tourism revenue
Health tourism revenue targets
Medical tourism numbers out
Medical tourism outbound spending
Where medical tourists go
Why outbound medical tourists go abroad
Health insurers and medical tourism
Domestic medical tourism
Medical tourism regulation
Medical tourism price regulation
Compulsory travel health insurance for visitors
Promotional organisations
For more information about this report visit https://www.researchandmarkets.com/r/4nad7l
About ResearchAndMarkets.com
ResearchAndMarkets.com is the world's leading source for international market research reports and market data. We provide you with the latest data on international and regional markets, key industries, the top companies, new products and the latest trends.
Media Contact:
Research and Markets
Laura Wood, Senior Manager
[email protected]
 
For E.S.T Office Hours Call +1-917-300-0470
For U.S./CAN Toll Free Call +1-800-526-8630
For GMT Office Hours Call +353-1-416-8900
 
U.S. Fax: 646-607-1907
Fax (outside U.S.): +353-1-481-1716
Logo: https://mma.prnewswire.com/media/539438/Research_and_Markets_Logo.jpg
SOURCE Research and Markets