New Data Published on Biosense Webster QDOT MICRO™ Catheter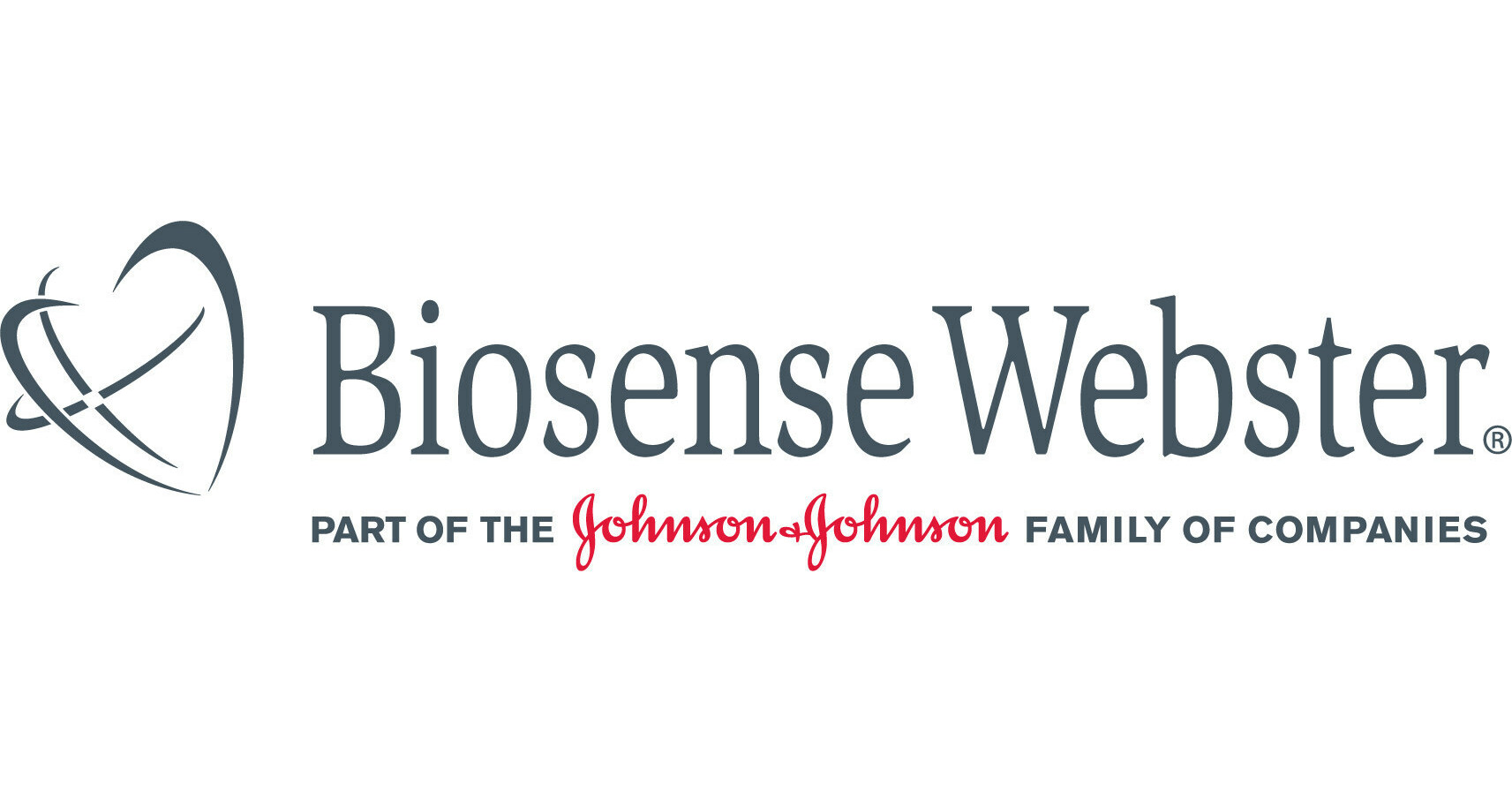 Showed high clinical success with 86% freedom from symptomatic recurrence1
Temperature control allows for the safe use of higher RF power in short bursts, enhancing efficacy and efficiency without compromising safety1
IRVINE, Calif., May 15, 2023 /PRNewswire/ — Biosense Webster, Inc., a global leader in cardiac arrhythmia treatment and part of Johnson & Johnson MedTech,i announced that data from the Q-FFICIENCY study was published in JACC: Clinical Electrophysiology. The study evaluated the safety and 12-month effectiveness of the QDOT MICRO™ Catheter in paroxysmal atrial fibrillation (AFib) ablation using the very high-power short-duration (QMODE+™) mode combined with conventional-power temperature-controlled (QMODE™) mode.1 To access the manuscript, visit https://www.jacc.org/doi/10.1016/j.jacep.2022.10.019.
The prospective, multicenter study, conducted across 22 centers in the United States, included 166 evaluable patients with drug-refractory symptomatic paroxysmal AFib.1 The study found that the use of the QDOT MICRO™ Catheter with the QMODE+™ setting, alone or in combination with the QMODE™ setting, improved procedural efficiency and enhanced 12-month effectiveness without compromising safety.1 The authors reported the Kaplan-Meier estimated 12-month rate for primary effectiveness success was 76.7%, and clinical success rate – defined as freedom from symptomatic recurrence – was 86.0%.1 The data showed increased efficiency and efficacy when compared with legacy catheters, while the primary safety event rate was in line with previous studies.1
"The Q-FFICIENCY study demonstrated that the use of very high-power, short-duration ablation delivered by the temperature-controlled QDOT MICRO™ Catheter allowed very efficient ablation procedures – with ablation times, fluoroscopy times and radiofrequency (RF) times for ablating pulmonary veins (PV) that were lower compared to similarly-designed studies. We achieved better success rates at one year, with improved efficiency without compromising safety," said Jose Osorio, MD, FHRS, Medical Director of Electrophysiology, Grandview Medical Center, Birmingham AL and the Publication's Lead Author.ii
AFib is the most common type of cardiac arrhythmia affecting an estimated 37.5 million people globally.2 By 2030, the number of people with AFib is projected to increase by up to 70 percent.3 Given those projections, physicians are looking for innovative ways to improve the safety, efficacy and efficiency of procedures and deliver better outcomes for their patients.
The current practice of RF ablation with irrigated catheters involves the delivery of moderate power (20–50 watts) for a relatively long duration – 20 seconds or longer.1 The QDOT MICRO™ Catheter is a next-generation RF ablation catheter that incorporates advanced, high-energy ablation, improved temperature monitoring, optimized irrigation, and higher signal resolution.1 In QMODE+™, the catheter allows the delivery of very high-power, short-duration ablation – 90 watts for up to four seconds, significantly improving ablation efficiency.1 QMODE™ is comparative to conventional RF ablation while using up to 50 watts for up to 60 seconds.1 The catheter has been designed to provide temperature control through intelligent adjustment of power and/or irrigation fluid output based on real-time temperature measurement; use of higher average RF power with QDOT MICRO™ Catheter is safely enabled by this precise temperature control.1
"The versatility of the QDOT MICRO™ Catheter, with its unique design features and two ablation modes, make it a great tool for personalizing treatment for each patient," explained Dr. Osorio.ii "Very high-power, short-duration ablation mode may be more suitable on the thin atrial tissue and for the posterior wall, while ablation at thicker tissues may require the conventional-power temperature-controlled mode. This gives physicians the flexibility to adjust the RF application at various cardiac anatomies to improve outcomes while optimizing their preferred workflows." 
In addition to demonstrating safety and efficacy, the QDOT MICRO™ Catheter is fully integrated with the CARTO® 3 System, enabling efficient and consistent lesion creation with a simplified workflow and lower total procedure time.1 Real World Evidence studies with the QDOT MICRO™ Catheter demonstrated that procedures with QDOT MICRO™ were 48% shorter on average with QMODE+™ and 36% shorter with QMODE™, lasting approximately 60 minutes or less. These time savings may also enable more procedures per day, facilitating patient access.4,5
"Biosense Webster has been dedicated to advancing innovation and driving better patient outcomes in AFib treatment for the past three decades, and QDOT MICRO™ is our latest innovation in focal RF ablation," said Celine Martin, Company Group Chairman, Cardiovascular & Specialty Solutions Group, Johnson & Johnson MedTech. "As the Q-FFICIENCY trial demonstrated, use of temperature-controlled ablation for the treatment of AFib can be safe, effective and highly efficient, benefitting physicians and patients."
The QDOT MICRO™ Catheter received CE Mark in 2020 and FDA approval in 2022. 
Q-FFICIENCY Study Methodology
In this prospective, multicenter, nonrandomized study, patients with drug-refractory, symptomatic paroxysmal AFib underwent PV isolation with the QDOT MICRO™ Catheter with very high-power short-duration as the primary ablation mode, which modulates power to maintain target temperature during 90 watt ablations for up to 4 seconds, with optional use of the conventional-power temperature-controlled mode (25 to 50 watts) for PV touch-up or non-PV ablation. The primary safety endpoint was incidence of primary adverse events within seven days of ablation. The primary effectiveness endpoint was freedom from documented atrial tachyarrhythmia recurrence and acute procedural, repeat ablation, and antiarrhythmic drug failure. The safety and efficacy endpoints were met.
About QDOT MICRO™ Catheteriii
The Biosense Webster QDOT MICRO™ Catheters and related accessory devices are indicated for catheter-based cardiac electrophysiological mapping (stimulating and recording) and, when used in conjunction with a compatible radiofrequency generator, for the treatment of:
Type I atrial flutter in patients age 18 or older.
Drug refractory recurrent symptomatic paroxysmal atrial fibrillation, when used with compatible three-dimensional electroanatomic mapping systems.
The Biosense Webster QDOT MICRO™ Catheters provide real-time measurement of contact force between the catheter tip and heart wall, as well as location information when used with CARTO® 3 Navigation System.
About Biosense Webster
Biosense Webster, Inc. is the global market leader in the science and technology behind the diagnosis and treatment of cardiac arrhythmias. Part of Johnson & Johnson MedTech, the specialized medical-technology company is headquartered in Irvine, California, and works across the world to advance the tools and solutions that help electrophysiologists identify, treat, and deliver care. Learn more at biosensewebster.com and connect on LinkedIn and Twitter.
About Johnson & Johnson MedTechi
At Johnson & Johnson MedTech,i we unleash diverse healthcare expertise, purposeful technology, and a passion for people to transform the future of medical intervention and empower everyone to live their best life possible. For more than a century, we have driven breakthrough scientific innovation to address unmet needs and reimagine health. In surgery, orthopaedics, vision, and interventional solutions, we continue to help save lives and create a future where healthcare solutions are smarter, less invasive, and more personalized.
Cautions Concerning Forward-Looking Statements 
This press release contains "forward-looking statements" as defined in the Private Securities Litigation Reform Act of 1995 regarding data from the Q-FFICIENCEY trial and the QDOT MICRO™ Catheter. These statements are based on current expectations of future events. If underlying assumptions prove inaccurate or known or unknown risks or uncertainties materialize, actual results could vary materially from the expectations and projections of Biosense Webster, Inc., any of the other Johnson & Johnson MedTech companies and/or Johnson & Johnson. Risks and uncertainties include, but are not limited to: uncertainty of regulatory approvals; uncertainty of commercial success; challenges to patents; competition, including technological advances, new products and patents attained by competitors; product efficacy or safety concerns resulting in product recalls or regulatory action; changes to applicable laws and regulations, including global health care reforms; changes in behavior and spending patterns of purchasers of healthcare products and services; and trends toward healthcare cost containment. A further list and descriptions of these risks, uncertainties and other factors can be found in Johnson & Johnson's Annual Report on Form 10-K for the fiscal year ended January 1, 2023, including in the sections captioned "Cautionary Note Regarding Forward-Looking Statements" and "Item 1A. Risk Factors," and in Johnson & Johnson's subsequent Quarterly Reports on Form 10-Q and other filings with the Securities and Exchange Commission. Copies of these filings are available online at sec.gov, jnj.com or on request from Johnson & Johnson. None of Biosense Webster, Inc., Johnson & Johnson MedTech nor Johnson & Johnson undertakes to update any forward-looking statement as a result of new information or future events or developments.
© Biosense Webster, Inc. 2023 247506-230505
i Johnson & Johnson MedTech comprises the surgery, orthopedics, vision, and interventional solutions businesses within Johnson & Johnson's MedTech segment.
ii Affinity Cardiovascular Specialists, LLC (dba Grandview Medical Canter) entered into a clinical trial agreement with Biosense Webster, Inc. for their participation in the Q-FFICIENCY Study. Dr. Osorio served as a trial investigator and was not compensated for his authorship contributions.
iii Important information: Prior to use, refer to the instructions for use supplied with this device for indications, contraindications, side effects, warnings and precautions. Caution: US law restricts this device to sale by or on the order of a physician.
1 Osorio J, Hussein A, Delaughter M, et al. Very high-power short-duration, temperature-controlled radiofrequency ablation in paroxysmal atrial fibrillation. J Am Coll Cardiol EP. 2023;9(4):468–480.
https://doi.org/10.1016/j.jacep.2022.10.019.
2 Lippi G, Sanchis-Gomar F, Cervellin G. Global epidemiology of atrial fibrillation: An increasing epidemic and public health challenge. Int J Stroke. 2021;16(2):217-221.
3 Zoni-Berisso M, Lercari F, Carazza T, Domenicucci S. Epidemiology of atrial fibrillation: European perspective. Clin Epidemiol. 2014;6:213-220.
4 Klein G, Lickfett L, Schreieck J, Deneke T, Wieczorek M et al. (2015) Comparison of 'anatomically designed' and 'point-by-point' catheter ablations for human atrial fibrillation in terms of procedure timing and costs in German hospitals. Europace. 17 (7): 1030-1037.
5 Yildiz M, Yilmaz Ak H, Oksen D, Oral S. Anesthetic Management In Electrophysiology Laboratory: A Multidisciplinary Review. J Atr Fibrillation. 2018;10(5):1775.
Media Contacts:
Diane Pressman
[email protected] 
Charlene DeBar
[email protected] 
IR Contact:
Sarah Wood
[email protected] 
SOURCE Biosense Webster, Inc.