NEOTECH RELEASES NEW NASOGASTRIC TUBE HOLDER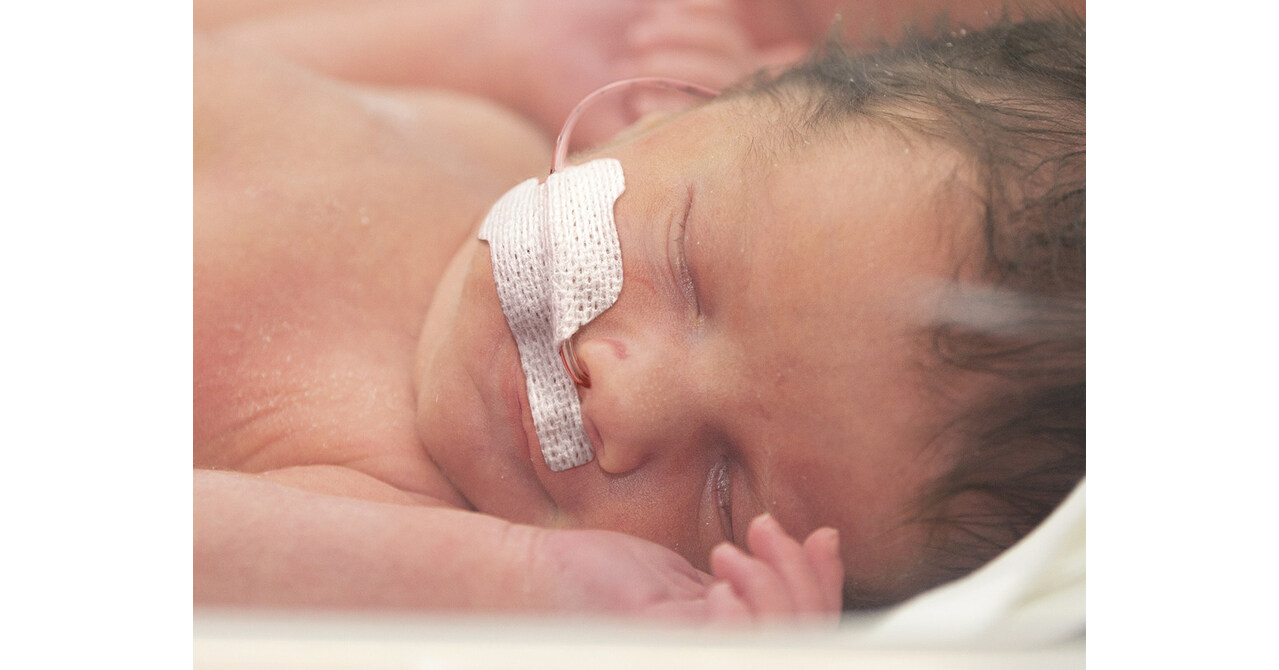 NeoSnug Features a Unique, Pre-cut Shape to Secure Tubes Close to the Nares
VALENCIA, Calif., Aug. 1, 2023 /PRNewswire/ — Neotech Products is pleased to announce the release of the NeoSnug Tubing Holder. NeoSnug helps prevent tubing from shifting or slipping.
The NeoSnug's unique, pre-cut shape goes under the nose and allows clinicians to secure the tubing close to the nares.
Like several Neotech products, NeoSnug features a NeoBond® Hydrocolloid base, which is less likely to irritate sensitive skin. The flap is engineered to hold securely and permanently.
"Current common practice is to use multiple products to secure the NG tube; applying DuoDERM® to the skin, then placing the tube, then laying Tegaderm™ or Hypafix® over that," Inventor Carol Herndon, BSN, RNC-NIC, said. "And nurses often hand-cut them to get the shape they need. I wanted a single use, all-in-one solution that was skin friendly, pre-cut, and extremely secure. The design also helps guard against the infant accidentally pulling out the tube."
The NeoSnug features:
Skin friendly Hydrocolloid adhesive base
Unique shape ideal for securing tubes close to the nares
Fold over flap engineered to relieve stress on tubes and keep them securely in place
Non-woven fabric contours to face or body
Single patient use
Made in the

USA

!
About Neotech Products: Neotech Products has been Making a Difference by developing innovative medical products for 35 years. Their unique line of skin friendly products are designed to benefit mothers, babies, children, and clinicians. Neotech Products is a proven leader in the development of neonatal, pediatric, and respiratory products. 
Ernie Cavazos
Neotech Products LLC
661-775-7466
[email protected]
SOURCE Neotech Products