Adoption of Eco-Friendly Decontamination Products Gaining Momentum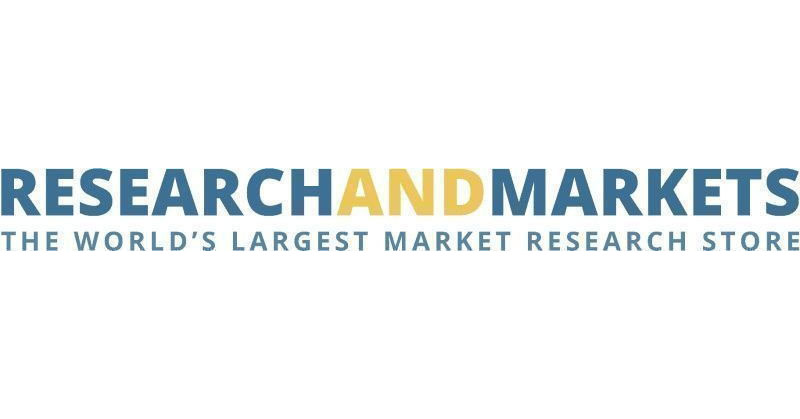 DUBLIN, Aug. 2, 2023 /PRNewswire/ — The "Bio Decontamination Market by Product (Equipment, Consumables), Agent (Hydrogen Peroxide, Chlorine Dioxide, Nitrogen Dioxide), Type (Room Decontamination, Chamber Decontamination), End user (Hospital & Healthcare facilities) – Global Forecast to 2028" report has been added to  ResearchAndMarkets.com's offering.
The global bio decontamination market is projected to reach USD 339 million by 2028 from USD 238 million in 2023, at a CAGR of 7.3%
This comprehensive study aims to provide valuable insights into the market landscape for stakeholders, while also examining micro-markets and their contributions to the overall bio decontamination market. Additionally, the report presents growth trends, prospects, and revenue forecasts for the market segments across five major regions.
The growth of this market is majorly driven by Stringent regulations in pharmaceutical & medical device industry and the expanding growth of pharmaceutical & biotechnology industries. However, Challenges associated with cost and affordability may threat the growth of this market.
Chamber decontamination in the type of segment to witness the highest growth during the forecast period.
Based on the Type, the bio decontamination Market is segmented into Chamber Decontamination, Room Decontamination., The Chamber Decontamination is projected to grow at the highest CAGR during the forecast period. The significant factors contributing to the growth of this market is its wide usage reliability, chamber, typically used for the decontamination of smaller objects, equipment, or materials too.
Asia Pacific is estimated to register the highest CAGR during the forecast period.
The market in Asia Pacific is projected to register the highest growth rate during the forecast period. The growth in this market is primarily driven by the increasing number of hospitals and clinics, the growing population, and the increasing government initiatives for improving healthcare infrastructure.
Key Attributes:
| | |
| --- | --- |
| Report Attribute | Details |
| No. of Pages | 174 |
| Forecast Period | 2023 – 2028 |
| Estimated Market Value (USD) in 2023 | $238 Million |
| Forecasted Market Value (USD) by 2028 | $339 Million |
| Compound Annual Growth Rate | 7.3 % |
| Regions Covered | Global |
Premium Insights
Increasing Incidence of Hospital-Acquired Infections to Drive Market
Pharmaceutical & Medical Device Manufacturing Companies Segment Accounted for Largest Market Share in 2022

China

to Register Highest CAGR During Forecast Period
Market Dynamics
Drivers
Rising Incidence of Hospital-Acquired Infections
Increasing Number of Surgical Procedures
Growing Outsourcing of Bio Decontamination Services to Third-Party Providers
Rising Growth in Pharmaceutical & Biotechnology Industry
Stringent Regulatory Guidelines for Pharmaceutical & Medical Device Manufacturing Companies
Restraints
Use of Manual Bio Decontamination Methods in Emerging Economies
Rising Adoption of Single-Use Medical Devices
Availability of Alternative Techniques
Opportunities
Growing Healthcare Sector in Emerging Markets
Increasing Establishment of Pharmaceutical & Medical Device Companies
Rising Adoption of Nitrogen Dioxide Bio Decontamination
Increasing Number of Hospitals and Healthcare Facilities
Challenges
Challenges Associated with Equipment & Technology Costs
Variability of Pathogen Resistance
Safety Concerns Regarding Hazardous Chemicals
Trends
Increasing Focus on Infection Control
Adoption of Eco-Friendly Decontamination Products
Company Profiles
Key Players
Steris plc
Ecolab
Tomi Environmental Solutions, Inc.
Jce Biotechnology
Fedegari Autoclavi S.P.A
Zhejiang Tailin Bioengineering Co. Ltd.
Howorth Air Technology Limited
Solidfog Technologies
Clordisys Solutions, Inc.
Amira Srl
Other Players
Noxilizer, Inc.
Tecomak
Diop GmbH & Co. Kg
Am Instruments Srl
Allen & Company Environmental Services
Sychem Limited
Controlled Contamination Services
Klenzaids
Curis Decontamination
Ihss Ltd.
Metall+Plastic Gmbh
Bio Decontamination Ltd.
Syntegon Technology Gmbh
the Ecosense Company
Reatorg
Cleamix
For more information about this report visit https://www.researchandmarkets.com/r/tuzlwc
About ResearchAndMarkets.com
ResearchAndMarkets.com is the world's leading source for international market research reports and market data. We provide you with the latest data on international and regional markets, key industries, the top companies, new products and the latest trends.
Media Contact:
Research and Markets
Laura Wood, Senior Manager
[email protected]
 
For E.S.T Office Hours Call +1-917-300-0470
For U.S./CAN Toll Free Call +1-800-526-8630
For GMT Office Hours Call +353-1-416-8900
 
U.S. Fax: 646-607-1907
Fax (outside U.S.): +353-1-481-1716
Logo: https://mma.prnewswire.com/media/539438/Research_and_Markets_Logo.jpg
SOURCE Research and Markets