MediPharm Labs Announces Change of Auditor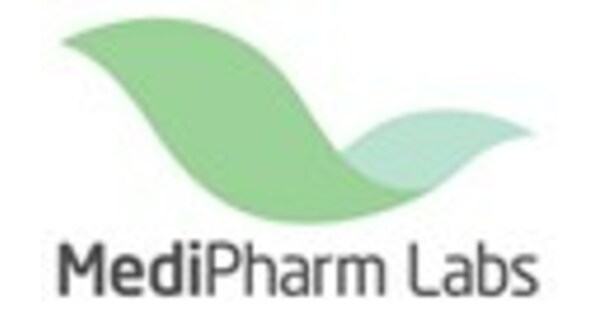 TORONTO, June 22, 2023 /PRNewswire/ – MediPharm Labs Corp. (TSX: LABS) (OTCQX: MEDIF) (FSE: MLZ) ("MediPharm", "MediPharm Labs" or the "Company"), a pharmaceutical company specialized in precision-based cannabinoids, today announced that, at the request of the Company's board of directors and following the recommendation of the audit committee, the Company's board of directors have accepted the resignation of KPMG LLP as the auditor of the Company effective June 5, 2023 and approved the appointment of MNP LLP as successor auditor effective June 5, 2023.
After completion of the previously announced acquisition of all of the issued and outstanding common shares of VIVO Cannabis Inc. ("VIVO") effective April 1, 2023, MediPharm Labs undertook a review of the two incumbent auditors, being KPMG LLP, MediPharm's former auditor, and MNP LLP, VIVO's former auditor. Following its review, the Company selected MNP LLP to appoint as its auditor going forward.
In accordance with National Instrument 51-102 – Continuous Disclosure Obligations ("NI 51-102"), the Company has filed a Notice of Change of Auditor, together with response letters from KPMG LLP and MNP LLP on SEDAR under the Company's profile at www.sedar.com. There were no "reportable events," as such term is defined in NI 51-102.
About MediPharm Labs
Founded in 2015, MediPharm Labs specializes in the development and manufacture of purified, pharmaceutical-quality cannabis concentrates, active pharmaceutical ingredients (API) and advanced derivative products utilizing a Good Manufacturing Practices certified facility with ISO standard-built clean rooms. MediPharm Labs has invested in an expert, research driven team, state-of-the-art technology, downstream purification methodologies and purpose-built facilities with five primary extraction lines for delivery of pure, trusted and precision-dosed cannabis products for its customers. Through its wholesale and white label platforms, MediPharm Labs formulates, develops (including through sensory testing), processes, packages and distributes cannabis extracts and advanced cannabinoid-based products to domestic and international markets.
In 2021, MediPharm Labs received a Pharmaceutical Drug Establish License from Health Canada, becoming the only company in North America to hold a domestic Good Manufacturing License for the extraction of natural cannabinoids. The Company carries out its operations in compliance with all applicable laws in the countries in which it operates.
SOURCE MediPharm Labs Corp.