Lyra Mental Health Care Reduces Overall Medical Claims Costs for Employers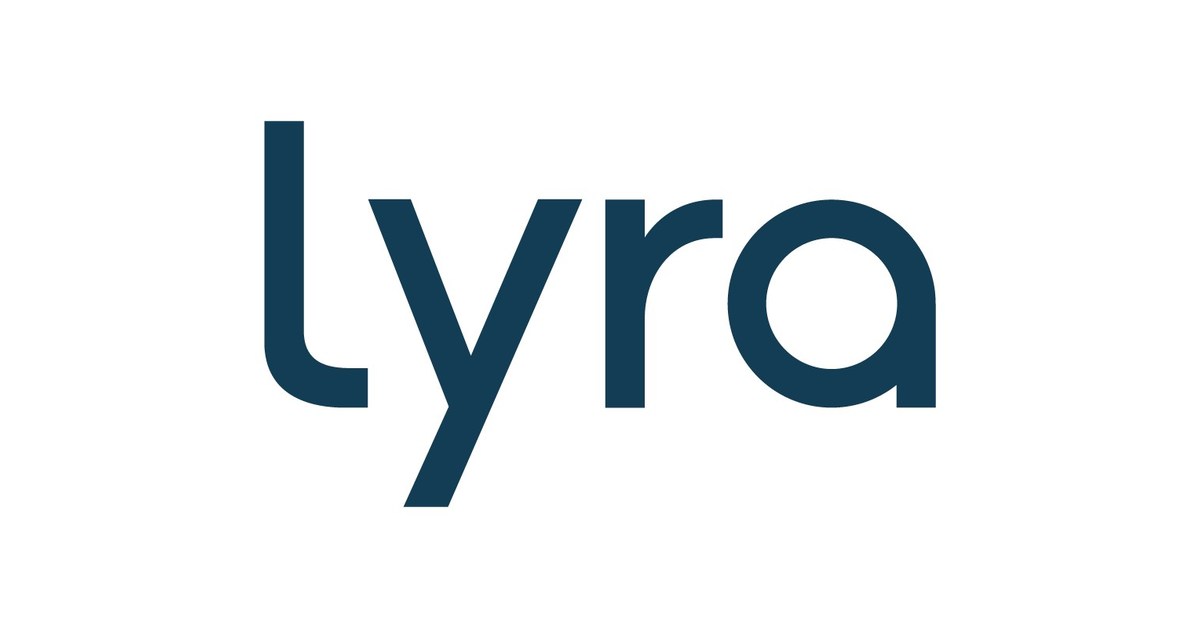 Independent third party peer-reviewed research demonstrates long-term cost savings of approximately $2,300 per participant per year
BURLINGAME, Calif., May 16, 2023 /PRNewswire/ — Lyra Health, the leading provider of innovative Workforce Mental Health solutions for employers, today announced the release of a peer-reviewed study confirming that Lyra's mental health care benefits help organizations reduce overall health care claims costs for participants by approximately $2,300 per participant per year.
The study, published in the Population Health Management journal, used anonymized and aggregated claims data from Lyra users over two one-year periods to calculate actual savings. The study compared health care claims from people with common medical and mental health diagnoses, including one group who used Lyra mental health services and another who had access to but did not use Lyra. The actuarial study measured the cost impact on medical plan spending for those who engaged with Lyra's mental health solutions compared to those who utilized the standard medical benefit for similar mental health needs. 
In addition to finding that Lyra reduced overall health care claims costs for participants by approximately $2,300 per participant per year, the study also concluded:
Using Lyra reduced overall health care spending. Lyra users had up to 30 percent lower overall health care spending than those who did not use Lyra's services, including 20 percent lower prescription drug spending per person per year.
Lyra users made effective use of their services and likely found it easier to access care. Lyra users had more total mental health-related visits in both years compared to those who did not use Lyra, even though both groups had similar mental health diagnoses.
Lyra users had lower usage of expensive forms of mental health care. Lyra users made fewer emergency department visits for mental health than comparison group members.
As part of its pioneering efforts to transform access to evidence-based mental health care, Lyra regularly conducts analyses of aggregated, anonymized data to understand both the clinical effectiveness and return on investment (ROI) of its mental health solutions for customers. Those analyses include clinical outcomes, as well as health care costs, employee productivity, and retention.
"Mental health care has a measurable impact on overall health and well-being, making it an essential resource for individuals and a vital part of employers' benefits strategy," said Dr. Connie Chen, chief operating officer, Lyra Health. "Lyra's research findings demonstrate that the real, positive economic impact of our services for employers goes hand-in-hand with life-changing care for our members and their families."
To read the full study published in Population Health Management, click here.
About Lyra Health
Lyra Health is the leading provider of Workforce Mental Health benefits, available to more than 15 million people globally. Lyra is transforming access to life-changing mental health care using AI powered provider matching, personalized support, and an innovative digital platform to deliver evidenced-based support for individuals and teams. Lyra quickly connects members to an exclusive network of mental health providers and well-being tools, to address every mental health need and deliver positive outcomes across race and ethnicity. Independent peer-reviewed research confirms that Lyra's transformative care model helps people recover twice as fast. For more information on how Lyra can help you create a mentally healthy culture, visit lyrahealth.com.
Contact:
Dyani Ghadiri
[email protected] 
(650) 240-3240
SOURCE Lyra Health