Lourdes: The home of Anclades transformed into an Alsatian tavern for residents of nursing homes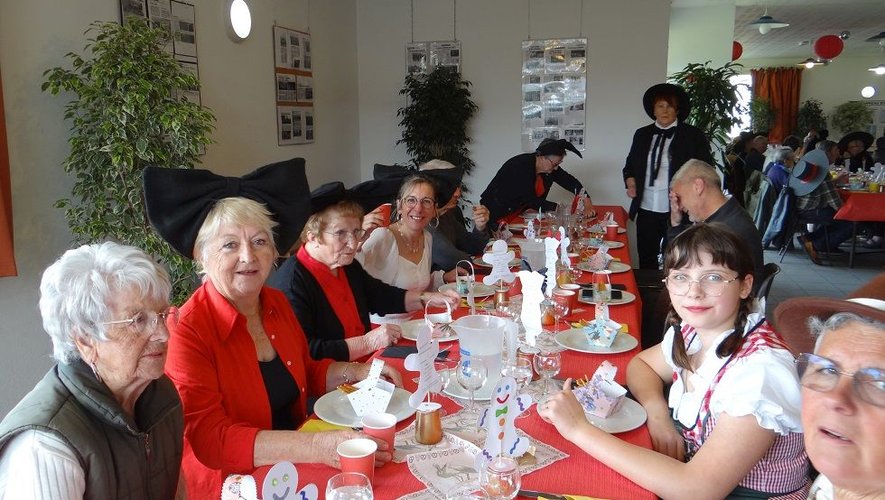 the essential
Overcoming Indifference and the Anclades Family Association have pulled out all the stops to welcome seniors from nursing homes in Lourdes and Saint-Pé.
For the 19e year, the Anclades Family Association welcomed residents of retirement homes in Lourdes and Saint-Pé to its premises. This event, organized in partnership with the Vaincre l'indifférence association, provided a meal and a relaxing afternoon for 70 residents of these retirement homes who appreciate this annual invitation.
If the neighborhood center delights the taste buds, the organization, transport and service are provided by Vaincre l'indifférence. The lucky stars of the elderly are about fifteen volunteers and the cooks, faithful to this event.
As vice-president of the Family Association of Anclades, Michel Rebollo thanks the representatives of the association Vaincre l'indifférence for the work they do and the decoration of the room as an Alsatian tavern (a sauerkraut was served) as well as the guests for their presence. The mayor of Lourdes present during this meeting wanted to share the meal with the elders and in turn congratulated the organizers before addressing a few words of comfort and friendship to the elderly.
Congratulations also to the volunteers who did not hesitate to sing a few songs and ensured an exceptional atmosphere before and after the treat for the guests, and to Claudine Indergrand and her team for this perfect organization.