Conference held to foster digital, AI-driven life and health industry development in Wuxi, E. China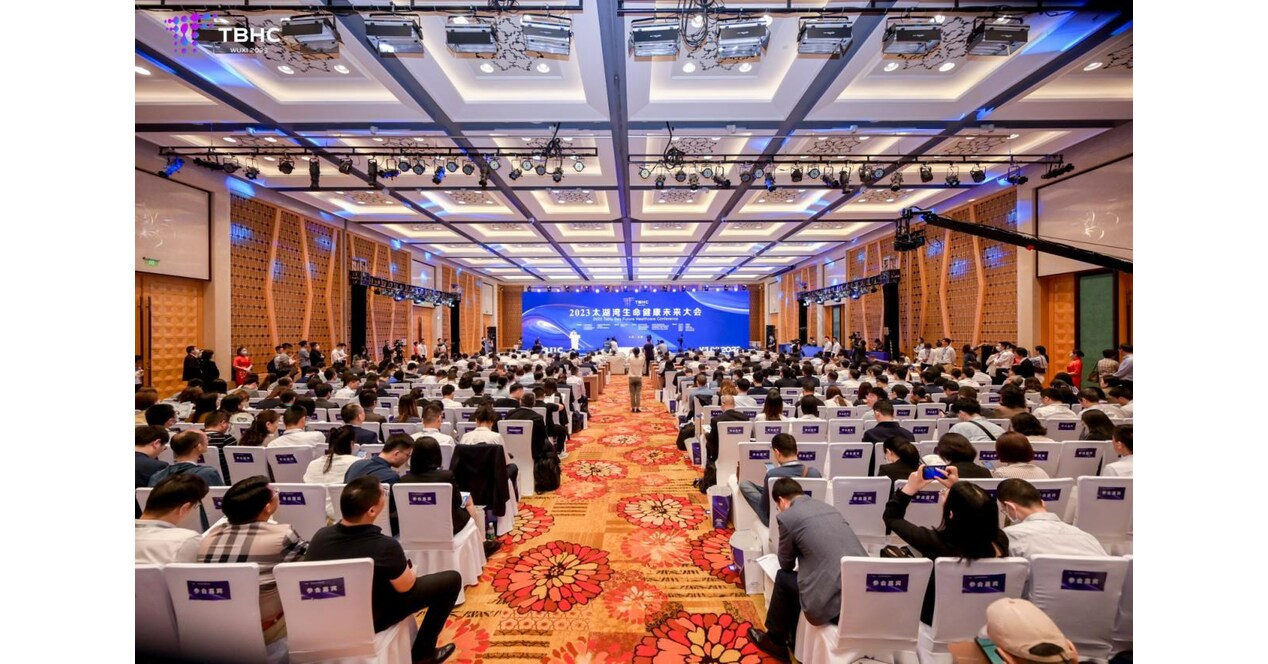 BEIJING, May 22, 2023 /PRNewswire/ — The 2023 Taihu Bay Future Healthcare Conference (2023 TBHC) was held on Thursday in Wuxi City in east China's Jiangsu Province to better integrate with digitalization and artificial intelligence (AI) to enable local life and health industry development.
With "innovation and opening, digital intelligence and health" as the theme, the 2023 TBHC attracted many renowned pharmaceutical producers at home and abroad such as AstraZeneca, Wuxi Biologics, Tigermed, and GE Healthcare to participate.
As one of the landmark industries of Wuxi City, the life and health industry boasts a relatively complete industrial chain that includes medical R&D services, chemical pharmaceuticals, special food, medical equipment thanks to coordinated development of six local industrial parks in recent years.
In 2022, there have been 1,605 pharmaceutical companies in Wuxi, with total industrial output value at around 162.262 billion yuan. In the first quarter of 2023, large local medical producers contributed 22.502 billion yuan of output value, up 27.8 percent year on year.
Du Xiaogang, secretary of Wuxi municipal committee of the Communist Party of China, hoped more experts and businesses to join hands with Wuxi to vigorously develop biomedical infrastructure and accelerate formation of representative industrial clusters to jointly draw up the city's industry blueprint.
Du also called for joint efforts to make artificial intelligence and big data technologies the key vehicles for medical R&D, clinical research, medicine production, and adjuvant treatment.
By introducing and incubating more seeded projects and startups firms and encouraging more quality companies to go public, Wuxi are willing to cooperate with more friends to cultivate new and highly competitive blue chip companies, said Du.
During the conference, the Jiangsu branch of National Clinical Research Center for Digestive Diseases was inaugurated, while agreements were signed for 62 biomedical funds and industrialization projects, instilling strong vitality into the biomedical industry in Wuxi City.
Apart from the main conference, eight parallel conferences were also convened in the meantime to pool ideas and insight on related investment and financing, internationalization of innovative medicines, and clinical research and achievements transformation.
See the original link:https://en.imsilkroad.com/p/334175.html
SOURCE Xinhua Silk Road