Liver diseases: screening, symptoms, treatment,… we tell you everything to prevent serious forms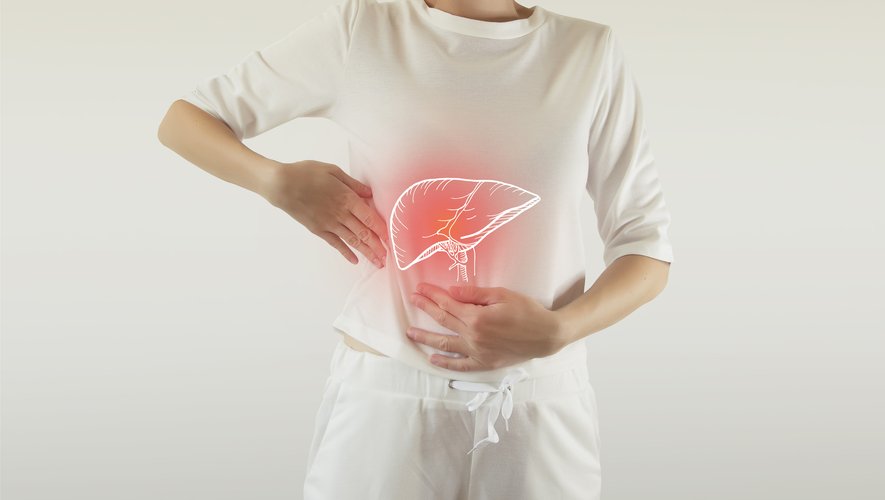 the essential
Very frequent, chronic liver diseases have multiple causes and are the cause of 17,000 deaths each year in France. Screening, care, prevention: we take stock.
Professor Jean-Marie Péron, head of the hepatology department at the Rangueil hospital of the Toulouse University Hospital (University Hospital Center) is also the coordinating physician of the COHEP (Occitanie hepatitis coordination) for the Toulouse area. It tells us how to better prevent and manage liver disease.
Multiple causes
Chronic liver diseases are due to hepatic inflammation which can cause fibrosis and, beyond a certain threshold, develop into cirrhosis. The first cause remains the excessive consumption of alcohol. The second is NASH (non-alcoholic steatohepatitis, or fatty liver disease), occurring in patients with a metabolic syndrome combining overweight, type 2 diabetes and hypertension. Chronic hepatitis C and B represent the third most common cause: 20% and 5% respectively. These different risk factors can of course coexist. Cirrhosis puts you at risk of liver cancer. During fatty liver disease, cancer can even occur before cirrhosis.
silent illnesses
One of the difficulties of these diseases is that they are silent: the patient does not initially feel any symptoms. Only a transaminase level that is too high, revealed by a blood test, can alert the attending physician. He must in this case prescribe a serology for hepatitis B or C. He must also ask his patient about any alcohol consumption and intake and/or consumption of risky products, about a history of blood transfusion. Finally, it is also necessary to look for the elements of a metabolic syndrome (overweight, hypertension, type 2 diabetes).
Hepatitis: effective treatments
For patients suffering from hepatitis C, there is a treatment used routinely, orally and which combines two or three molecules. It cures more than 95% of patients. The objective is to eliminate hepatitis C in France over the next few years. Although there is no vaccine against the hepatitis C virus, the one against hepatitis B is very effective. This vaccination has been compulsory for children since January 1, 2018.
The trend is towards lower mortality for patients with chronic liver disease. On the one hand because the excessive consumption of alcohol has strongly decreased in the population, in spite of a recent appearance of the practice of binge drinking (massive and rapid alcoholization) among young people. Finally, because the vaccines and treatments that exist against hepatitis B and C are very effective.
However, at the same time, there is an increase in the number of liver cancers, due in particular to the spectacular and constant increase in the number of people with NASH. Each year in France, 17,000 deaths are linked to liver disease.
The importance of screening and surveillance
In terms of prevention, the French medical learned society of hepatology (AFEF) recommends screening for hepatitis C once in a lifetime, and hepatitis B and C in populations at risk (history of transfusion, drug addiction) as the coordination of hepatitis Occitanie (COHEP) does. This network, equipped with a mobile unit, operates in medical deserts and within large cities to screen for hepatitis outside the walls, with patients excluded from the medical system or suffering from addiction problems. Thanks to COHEP, these patients are offered six-week treatments of antiviral tablets, with cure rates of 90%. Reaching these populations is the heart of the problem. It is estimated in France that 130,000 people suffer from hepatitis C without treatment.
Using a fibroscan, a portable device that measures the hardness of the liver, COHEP doctors also screen for cirrhosis. Patients with cirrhosis must have lifelong surveillance with regular follow-ups (ultrasound every six months) to monitor the occurrence of liver cancer and complications such as portal hypertension (varicose veins that can bleed into the esophagus and are fatal in 15% of cases).