L'Isle-Jourdain: a positive collective reflection on the theme of community health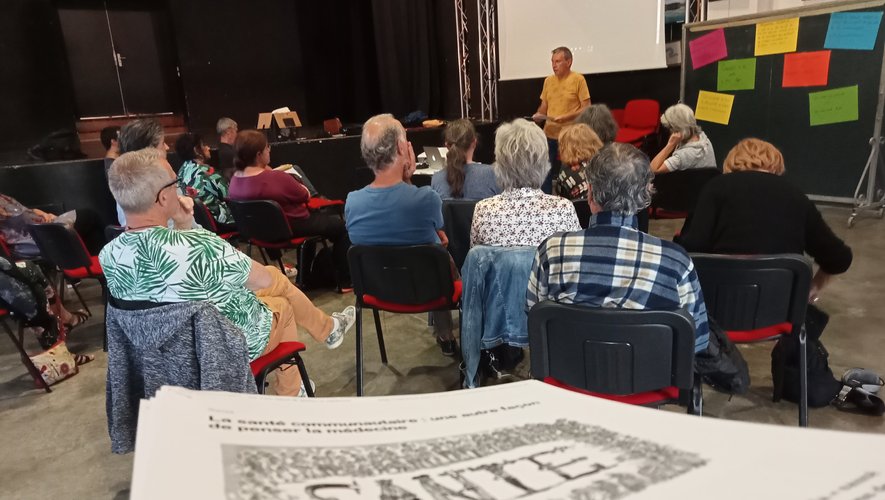 the essential
After the screening of the documentary "Another care is possible", which presents the Village 2 health initiative, a rich debate took place in the room of the MJC.
The Les chemins despossibles festival continues with regular events. This is how the MJC hosted the screening of the documentary "Another care is possible" which presents the initiative of Village 2 health, a community, multi-professional and self-managed health center in Échirolles, in the suburbs of Grenoble. The documentary goes, among other things, through the intermediary of a young doctor and a student in sociology, to meet the team of the center (Village 2 health) where the inhabitants of the district take part in the decisions.
An inspiring health center project, which offers a realistic alternative to build collective, committed and participatory health. A reflection to reclaim health and care practices. To develop this idea, collectives are set up. How to reclaim what relates to care in a non-profit, more humane way, in empathy and in a space consistent with common values, by sharing, listening and exchanging knowledge to allow integration care more autonomously in our lives. Be in contact with people and take care of them.
The one-hour film continued with a debate moderated by Patrick Bodart from the "Community Health" thematic group of the Pays Portes de Gascogne Development Council. In a collective exchange, the public, present in large numbers in the room, brought many opinions, exchanges, reflections, observations, ideas to consider avenues of application on our territory. A common and shared enthusiasm for the community health approach. A meeting-debate organized by the thematic group and the MJC La Maison.