BioCentriq® Launches LEAP™ Advanced Therapy Platform with Proven Assets and Expertise that Help Early-Stage BioTech Companies Reach Patients in Record Time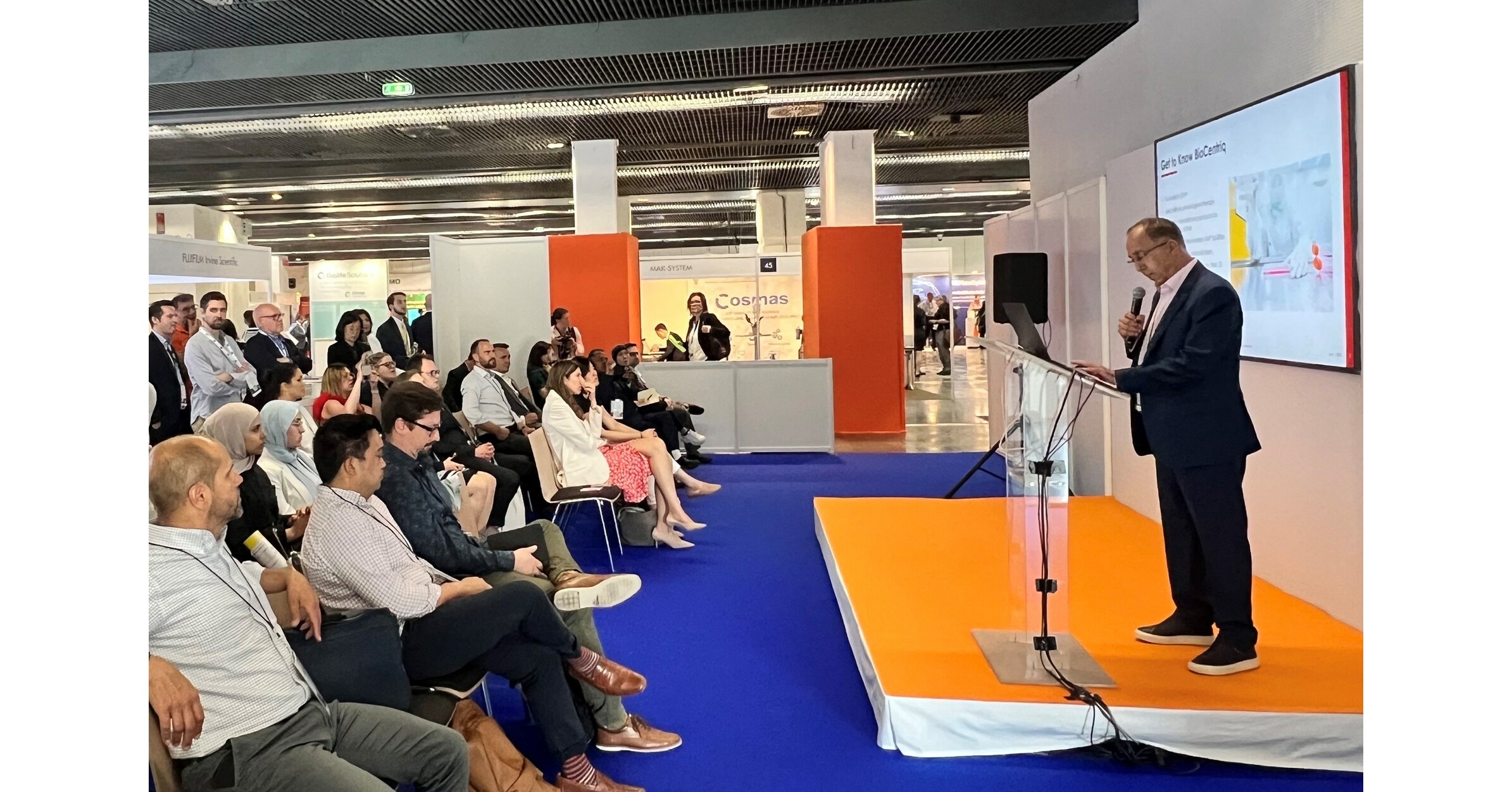 Proprietary Platform Moves Promising Cell Therapy Candidates from Contract to Clinic in Six Months
NEWARK, N.J., June 1, 2023 /PRNewswire/ — BioCentriq®, a strategic CDMO (contract development and manufacturing organization) specializing in cell therapy launched their new LEAP™ Advanced Therapy Platform today at the 29th International Society for Cell & Gene Therapy (ISCT) annual event.
"In the current economic environment, biotech companies with promising candidates are under greater pressure than ever to demonstrate results quickly," said Haro Hartounian, Ph.D. and CEO and Founder of BioCentriq. "The LEAP™ platform is designed to help early-stage biotech companies prioritize speed in a very calculated and conscientious manner without compromising quality or introducing unnecessary risks."
The LEAP™ advanced therapy platform utilizes pre-existing assets and expertise to reduce process development and scale-up timelines by up to 75%. Assets leveraged include the following:
Pre-Existing Master Batch Records
Established SOPs
Qualified Analytical Methods
Trained Personnel
Completed Aseptic Validation
Proven and Reliable Supply Chain
Phase Appropriate Quality System
Fit-for-Purpose Facilities and Equipment
Documented Training Programs
Early-stage biotech companies who adopt the LEAP™ platform minimize up-front investment in process development, reduce risk, accelerate timelines and lower the cost of IND-enabling studies and clinical production.
The LEAP™ platform is offered in multiple modalities such as:
LEAP-NK™
LEAP-CAR™
LEAP-TCELL™
LEAP-TREG™
LEAP-MSC™
BioCentriq also presented results of recent studies which suggest that products which utilize the LEAP-NK™ platform including BioCentriq's propriety feeder cell lines can enhance expansion of NK cells >12,000 fold and achieve desired scale using stirred-tank bioreactors.
The data supporting these results can be seen in a poster entitled Large-scale biomanufacturing platform to produce high-quality, therapeutically relevant NK cells using the LEAP-NK™ Platform. Download a copy of the poster here.
"In addition to enhancing expansion of NK cells >12,000-fold, our propriety feeder cell lines produce a cell population that is potent and maintains desired surface activation markers," asserted Alex Klarer, VP of Business Strategy and Innovation. "The platform also scales the NK cell expansion process to a stirred tank bioreactor which allows for large-scale and cost-effective production."
Readers who wish to learn more can download an overview of the new LEAP™ advanced therapy platform here.
About BioCentriq
BioCentriq is a full-service, collaborative CDMO for cell and gene therapy, focusing on all stages of process development and clinical manufacturing. It was purchased by GC of South Korea for $73M. With over 90 scientists, engineers, analysts, and manufacturing specialists, the company has established quality systems and the infrastructure required to support the release of autologous and allogeneic drug products. BioCentriq has been manufacturing drug products for use in human clinical trials since 2022. For more information, visit BioCentriq.com. 
SOURCE BioCentriq, Inc.