Kinetic Insights with AssayQuant's Fully Automated KinSight™ Kinome Profiling Services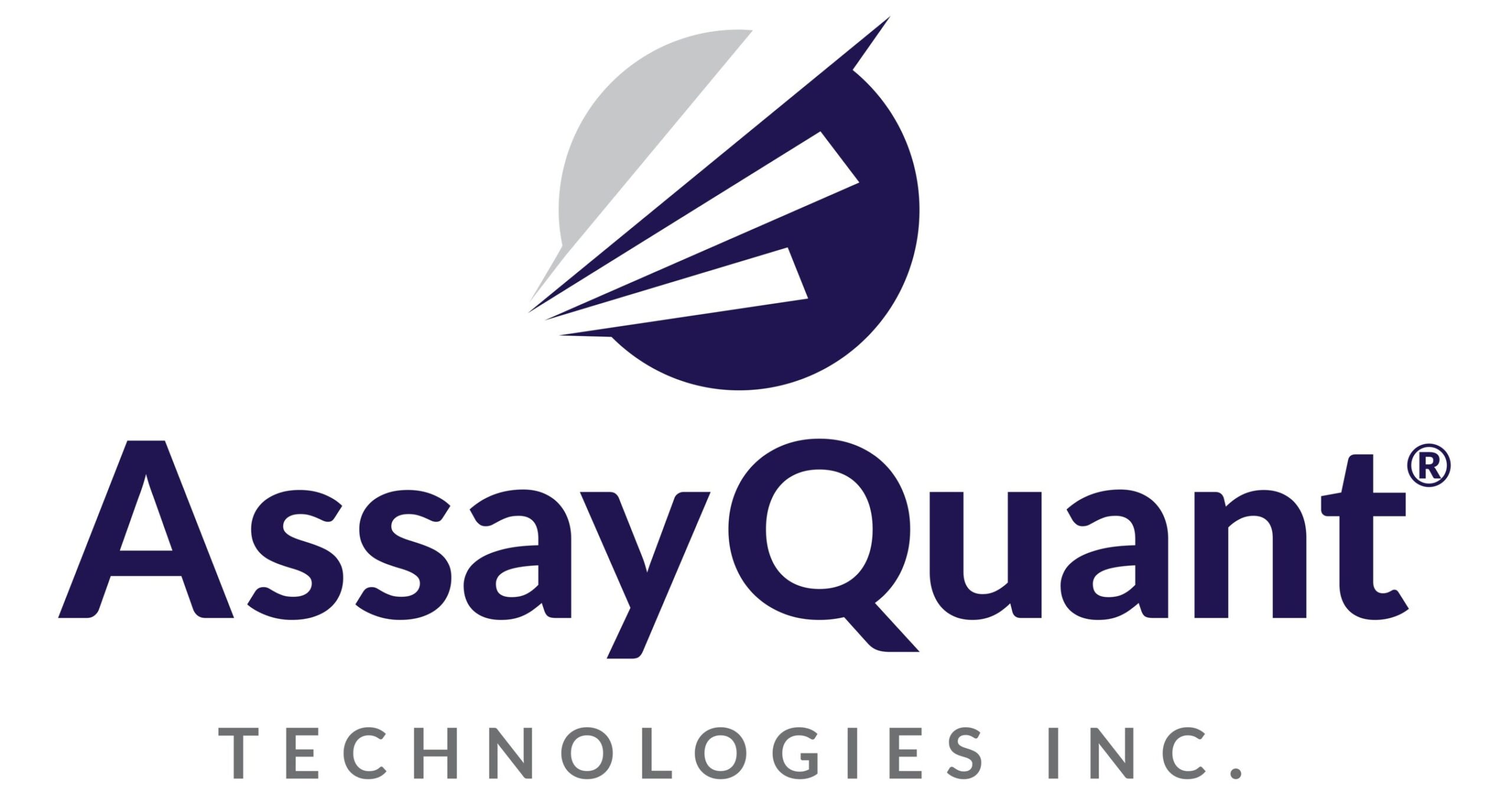 MARLBOROUGH, Mass., June 21, 2023 /PRNewswire/ — AssayQuant® Technologies, Inc. introduces KinSight™ Kinome Profiling Services providing superior results including kinetic insights into selectivity and mechanisms of action for drug discovery.
Kinase inhibitors are effective in targeting deregulation mechanisms that drive disease progression, yet only 15% of kinases have FDA-approved inhibitors. AssayQuant's kinome profiling platform provides an understanding of compound selectivity and mode of action enabling informed decisions about drug candidates, resulting in faster generation of improved medicines.  
KinSight Kinome Profiling is powered by novel and proprietary PhosphoSens® technology. PhosphoSens is a continuous assay that directly quantifies the enzymatic activity of the target by reporting substrate phosphorylation throughout the entire reaction. The continuous assay yields a progress curve in every well and the actual reaction rate.
Using deep data sets, their team of expert scientists create detailed reports for each compound containing actionable kinetic insights, including enzymological characterization about the performance of the compound.
"We are excited to announce the launch of KinSight Kinome Profiling services," said Dr. Erik Schaefer, AssayQuant's CEO, CSO, and co-founder. "We've developed a fully automated process from compound management to data collection to data analysis. With this unique combination of automation, a novel continuous assay, and our team of enzymologists, KinSight Kinome Profiling is poised to make AssayQuant a leader in kinome profiling."
KinSight Kinome Profiling Services uses an industry-leading panel containing +400 wildtype kinases which can be customized to create focused panels including mutant kinases. Their sensor peptide substrates use biologically relevant sequences optimized for performance with each target kinase.
KinSight Kinome Profiling can be performed at the ATP Km to maximize compound potency and offer insight into inhibition across the kinome panel and at 1 mM ATP for a physiological correlate and continuity with cell-based assays.
Learn more about KinSight Kinome Profiling Services:
https://www.assayquant.com/kinsight-kinome-profiling-services
ABOUT ASSAYQUANT
AssayQuant's proprietary technology is exclusively licensed from MIT and is integrated into a growing menu of catalog products and CRO services that support drug discovery to enable development of more effective therapies targeting kinases and phosphatases. Their proprietary PhosphoSens technology enables direct and continuous quantitative monitoring of phosphorylation/dephosphorylation in a simple add-and-read format, yielding a progress curve in every well for deep enzymological characterization of drugs that modulate kinase/phosphatase activity. AssayQuant is based in Marlborough, MA. www.assayquant.com.
Contact:
AssayQuant Technologies, Inc.
Erik Schaefer, Ph.D.
[email protected]com
SOURCE AssayQuant Technologies, Inc.