Increasing Popularity of Fortified Food Products Drives Growth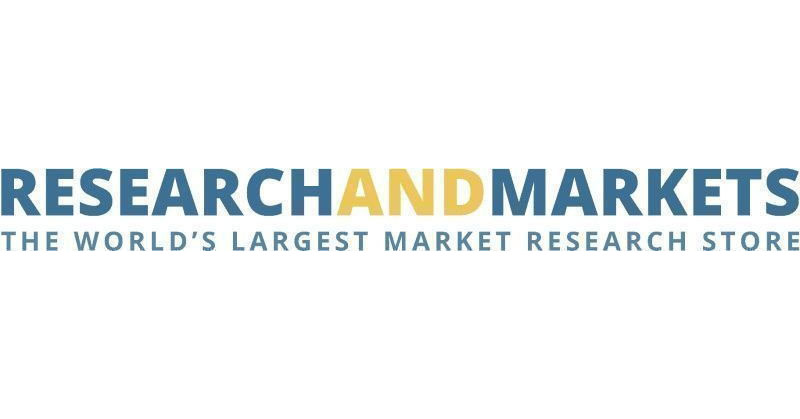 DUBLIN, May 15, 2023 /PRNewswire/ — The "Global Vitamin D Market 2023-2030" report has been added to  ResearchAndMarkets.com's offering.

The global vitamin D market is expected to witness a growth trend at a CAGR of 7.51% during the forecast period 2023-2030.
Factors such as the growing use of dietary supplements, multiple applications of vitamin D across sectors, and the increasing popularity of fortified food products have accelerated the market's growth.
Other than this, the rising popularity of vitamin formulations and nutricosmetics, coupled with growing demand for feed and pet food, creates opportunities for the vitamin D market globally. However, risks pertaining to excessive intake and high costs of vitamin D impede the global market's scope for growth.
Regional Outlook
The global vitamin D market covers North America, Asia-Pacific, Latin America, Europe, and the Middle East and Africa regions.
Globally, North America is expected to witness the fastest growth in the vitamin D market over the forecast period. Our analysis indicates the market will be driven by the rising demand for functional food and the high prevalence of vitamin D deficiency.
In the US and Canada, the fortification of dairy products is expected to elevate in the upcoming years, which will surge the inclusion of vitamin D supplements in these products. Hence, as stated above, these factors are widening the growth prospects for the vitamin D market across the region.
Market Dynamics
Drivers
Growing Use of Dietary Supplements
Multiple Applications of Vitamin D in Various Industries
Increasing Popularity of Fortified Food Products
Rising Occurrence of Vitamin D Deficiency
Challenges
Strict Regulations on Fortification of Food
Risks Related to Excessive Intake of Vitamin D
Unavailability of Raw Materials and High Cost
Opportunities
Growing Popularity of Vitamin Formulations and Nutricosmetics
Rising Cases of Bone and Joint Health Issues
Numerous Applications of Vitamin D in the Pharmaceutical Industry
Fortification and Microencapsulation of Vitamin D
Rising Demand for Feed and Pet Food
Government Initiatives to Encourage the Intake of Vitamin D
Companies Mentioned 
BASF SE
Fermenta Biotech Limited
Koninklijke DSM NV
Zhejiang Garden Biochemical High-Tech Co. Ltd.
Dishman Carbogen Amcis Ltd.
Synthesia AS
Vitablend
Newgen Pharma
Lycored Ltd.
Adisseo
For more information about this report visit https://www.researchandmarkets.com/r/hbs239
About ResearchAndMarkets.com
ResearchAndMarkets.com is the world's leading source for international market research reports and market data. We provide you with the latest data on international and regional markets, key industries, the top companies, new products and the latest trends.
Media Contact:
Research and Markets
Laura Wood, Senior Manager
[email protected]
 
For E.S.T Office Hours Call +1-917-300-0470
For U.S./CAN Toll Free Call +1-800-526-8630
For GMT Office Hours Call +353-1-416-8900
 
U.S. Fax: 646-607-1907
Fax (outside U.S.): +353-1-481-1716
Logo: https://mma.prnewswire.com/media/539438/Research_and_Markets_Logo.jpg
SOURCE Research and Markets