Increasing Availability of Clear Aligner Therapy Drives Growth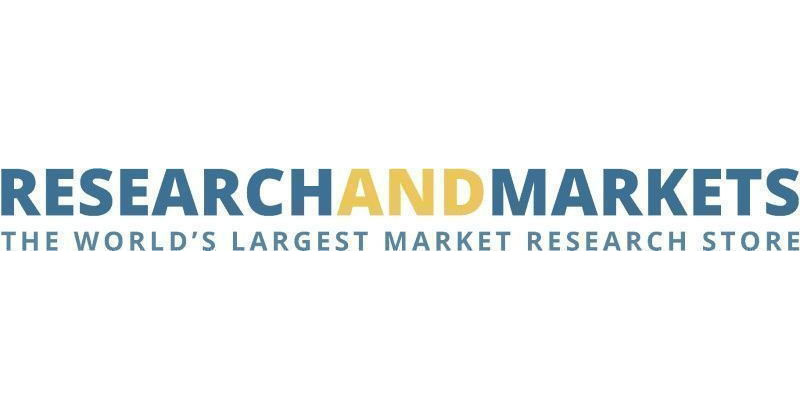 DUBLIN, May 11, 2023 /PRNewswire/ — The "Global Invisible Orthodontics Market Report and Forecast 2023-2031" report has been added to  ResearchAndMarkets.com's offering.
The invisible orthodontics market size attained a value of about USD 4.63 billion in 2022, driven by the rising prevalence of malocclusions and other orthodontic conditions across the globe.
The market value is anticipated to grow at a CAGR of 16.92% during the forecast period of 2023-2031 to reach a value of USD 18.80 billion by 2031.
One of the key factors driving the market growth is the rising prevalence of malocclusions and other orthodontic conditions. According to the American Association of Orthodontists, approximately 4 million people in the United States are currently undergoing orthodontic treatment, and this number is expected to grow in the coming years.
Another factor driving the growth of the invisible orthodontics market is the increasing availability of clear aligner therapy. Several companies have developed their own brands of clear aligners, including Invisalign, ClearCorrect, and SmileDirectClub. These companies have been aggressively marketing their products to both orthodontists and direct-to-consumer markets, making clear aligner therapy more accessible to patients. 
Invisible orthodontics, also known as clear aligner therapy, is a form of orthodontic treatment that utilizes clear, removable aligners to straighten teeth and correct malocclusions. Unlike traditional braces, which use metal brackets and wires to move teeth into the desired position, clear aligners are made of transparent plastic and are nearly invisible when worn.
Clear aligner therapy involves a series of custom-made aligners that gradually shift the teeth into the correct position. Each set of aligners is worn for about two weeks before being replaced with a new set. The treatment duration varies depending on the complexity of the case, but typically ranges from six months to two years.
Invisible orthodontics offers several advantages over traditional braces. One of the most significant benefits is improved aesthetics, as clear aligners are virtually invisible when worn. This makes them an excellent choice for individuals who are self-conscious about wearing braces. Additionally, clear aligners are removable, which means that patients can eat, brush, and floss normally without the hindrance of metal brackets and wires.
Clear aligners are also more comfortable than traditional braces, as they do not have sharp edges or require adjustments. Instead, patients simply switch to the next set of aligners in the series every two weeks.
Overall, invisible orthodontics is an effective and convenient way to straighten teeth and improve bite alignment. With the increasing demand for aesthetic orthodontic treatments, clear aligners are becoming more popular among patients seeking a discreet and comfortable orthodontic solution.
Invisible Orthodontics: Applications and Uses
Invisible orthodontics or clear aligner therapy has several applications and uses in orthodontic treatment, including:
Correcting misaligned teeth: Clear aligners are used to treat various orthodontic conditions such as crowding, spacing, and crooked teeth
Bite correction: Clear aligners can be used to treat malocclusions such as overbite, underbite, crossbite, and open bite
Treatment of orthodontic relapse: Clear aligners are used to correct orthodontic relapse, which is when the teeth move back to their original position after previous orthodontic treatment
Pre-orthodontic treatment: Clear aligners are sometimes used as a preparatory treatment to improve the alignment of teeth before traditional braces or other orthodontic treatments are applied
Cosmetic orthodontic treatment: Clear aligners are used to treat mild to moderate orthodontic issues and improve the aesthetic appearance of the teeth
Treatment for temporomandibular joint disorders (TMD): Clear aligners can be used to treat TMD by improving the bite alignment and reducing pressure on the jaw joint
Invisible orthodontics offers several advantages over traditional braces, including improved aesthetics, comfort, and convenience. Clear aligners are a popular choice for individuals seeking a discreet orthodontic solution that does not interfere with their daily routine.
Market Segmentation
by Product
Clear Braces
Clear Aligners
Lingual Braces
by Age Group
by Application
Malocclusion
Crowding
Excessive Spacing
Others
by End User
Hospitals
Dental Clinics and Orthodontic Clinics
Others
Key Players in the Global Invisible Orthodontics Market
The report gives an in-depth analysis of the key players involved in the global invisible orthodontics market. The companies included in the market are as follows:
Candid Care Co
Henry Schein Orthodontics (A subsidiary of

Henry Schein

, Inc.)
TP Orthodontics, Inc
G&H Orthodontics
Great Lakes Dental Technologies
American Orthodontics
DynaFlex
Align Technology, Inc
rocky mountain orthodontics
Ormco Corporation
Institut Straumann AG
Dentsply Sirona
Sunshine Smile GmbH
For more information about this report visit https://www.researchandmarkets.com/r/y1ub4e
About ResearchAndMarkets.com
ResearchAndMarkets.com is the world's leading source for international market research reports and market data. We provide you with the latest data on international and regional markets, key industries, the top companies, new products and the latest trends.
Media Contact:
Research and Markets
Laura Wood, Senior Manager
[email protected]
 
For E.S.T Office Hours Call +1-917-300-0470
For U.S./CAN Toll Free Call +1-800-526-8630
For GMT Office Hours Call +353-1-416-8900
 
U.S. Fax: 646-607-1907
Fax (outside U.S.): +353-1-481-1716
Logo: https://mma.prnewswire.com/media/539438/Research_and_Markets_Logo.jpg
SOURCE Research and Markets