HSS Research Shows Obesity Is Associated with Worse Flare Symptoms and Quality of Life in People with Early Rheumatoid Arthritis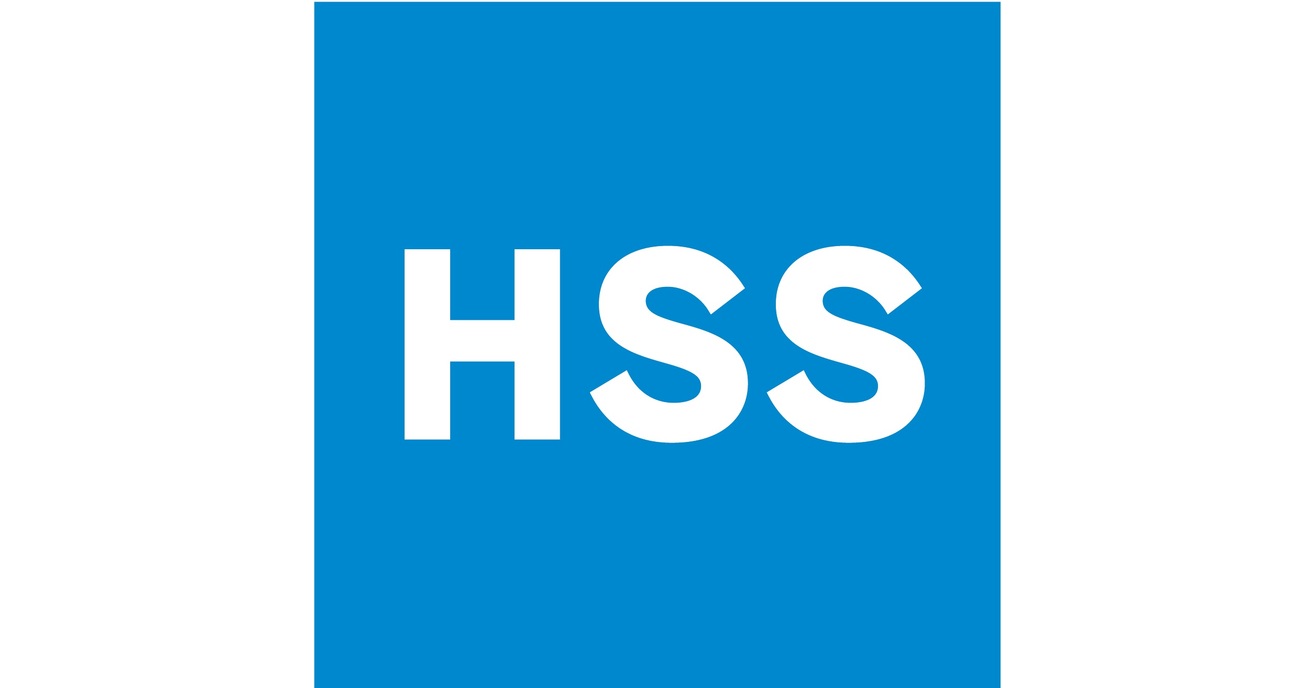 SAN DIEGO, Nov. 12, 2023 /PRNewswire/ — A recent study from Hospital for Special Surgery (HSS) and others has found a correlation between obesity and more severe disease flare symptoms that negatively affect quality of life in patients with early rheumatoid arthritis (RA), a systemic, autoimmune, inflammatory disorder affecting multiple joints in the body. The study will be presented at ACR Convergence 2023, the annual meeting of the American College of Rheumatology.
RA is usually treated with a combination of medications to relieve swelling and pain while regulating the immune system. Joint surgery to relieve pain and disability, including joint replacement, may also be considered when these nonsurgical methods fail to provide lasting benefit.
"If a person with RA is experiencing frequent flares, weight could be a contributing factor," said study principal investigator Vivian P. Bykerk, BSc, MD, FRCPC, a rheumatologist at HSS. "It may be helpful for patients to talk with their doctor about how to lose weight."
To conduct their research, investigators used data from the prospective RA registry study called the Consortium of Early ArThritis CoHorts-USA Study (CATCH-US). This study, conducted at HSS and Johns Hopkins School of Medicine, recruited participants with at least two swollen joints and early or recent onset rheumatoid arthritis (symptoms ≤12/≤24 months) between December 2014 and May 2023. The researchers collected baseline characteristics and patient reported outcomes at each visit.
In this study, flares were determined using the OMERACT RA-Flare Questionnaire (RA-FQ), a patient-reported outcomes tool that assesses symptoms of pain, stiffness, fatigue, impacts on physical function, and impacts on social participation. Items in this tool are scored from 0 to 10, with 0 being best and 10 worst. All five scores are summed for an overall score range of 0 to 50. Investigators also collected an Evaluator Global Assessment (EGA) score, indicating rheumatoid arthritis clinical disease activity; this was scored by the enrolling rheumatologist between 0 (not active) and 10 (very active). Using a multivariable linear regression model, the investigators tested the correlation between body mass index (BMI) and RA-FQ scores, considering EGA scores and demographic factors such as age, sex, and ethnicity as covariates.
There were 134 participants in the study; 85% were female, 71% were white, and 87% were non-Hispanic. Almost half (46%) were overweight or obese. The median age was 47.3 years, and the median BMI was 24.3.
"Our key finding was that there was a linear relationship between having a higher BMI and having a higher RA-FQ score," said lead study author Margaret Butler, a research assistant in the Department of Medicine at HSS. "As BMI got higher, RA-FQ scores increased as well, indicating that the patient would have poorer outcomes. Having a higher BMI also predicted worse scores in each of the five individual categories except physical function. The relationship was even more pronounced when you separated patients by healthy BMI, overweight BMI, and obese BMI, with patients having an obese BMI having worse RA-FQ scores compared to the other two groups."
The researchers say that clinicians should consider patients' BMI and RA-FQ scores when formulating treatment plans for RA flares. "Doctors should encourage patients to lose weight, if determined to be the root cause of frequent flare ups to avoid prescribing additional medications to control symptoms," said Dr. Bykerk. "Losing weight for people with RA is a difficult problem because they have lost significant muscle mass, and that is our metabolic-driving tissue. To lose weight, patients have to build muscle and have a more nourishing, high-protein diet. We need programs to help patients do this."
A previous study by the researchers revealed that fewer patients with RA go into remission if they are obese or overweight. Future studies will examine whether BMI influences RA flares throughout the course of the disease.
Authors: Margaret Butler, Carlos Aude (HSS, Johns Hopkins University)), Clifton Bingham (Johns Hopkins University), Vivian P. Bykerk, BSc, MD, FRCPC.
About HSS
HSS is the world's leading academic medical center focused on musculoskeletal health. At its core is Hospital for Special Surgery, nationally ranked No. 1 in orthopedics (for the 14th consecutive year), No. 2 in rheumatology by U.S. News & World Report (2023-2024), and the best pediatric orthopedic hospital in NY, NJ and CT by U.S. News & World Report "Best Children's Hospitals" list (2023-2024). In a survey of medical professionals in more than 20 countries by Newsweek, HSS is ranked world #1 in orthopedics for a fourth consecutive year (2023). Founded in 1863, the Hospital has the lowest readmission rates in the nation for orthopedics, and among the lowest infection and complication rates. HSS was the first in New York State to receive Magnet Recognition for Excellence in Nursing Service from the American Nurses Credentialing Center five consecutive times. An affiliate of Weill Cornell Medical College, HSS has a main campus in New York City and facilities in New Jersey, Connecticut and in the Long Island and Westchester County regions of New York State, as well as in Florida. In addition to patient care, HSS leads the field in research, innovation and education. The HSS Research Institute comprises 20 laboratories and 300 staff members focused on leading the advancement of musculoskeletal health through prevention of degeneration, tissue repair and tissue regeneration. In addition, more than 200 HSS clinical investigators are working to improve patient outcomes through better ways to prevent, diagnose, and treat orthopedic, rheumatic and musculoskeletal diseases. The HSS Innovation Institute works to realize the potential of new drugs, therapeutics and devices. The HSS Education Institute is a trusted leader in advancing musculoskeletal knowledge and research for physicians, nurses, allied health professionals, academic trainees, and consumers in more than 165 countries. The institution is collaborating with medical centers and other organizations to advance the quality and value of musculoskeletal care and to make world-class HSS care more widely accessible nationally and internationally. www.hss.edu.
SOURCE Hospital for Special Surgery