Hautes-Pyrénées: the fight of Mathéo and his family against leukodystrophy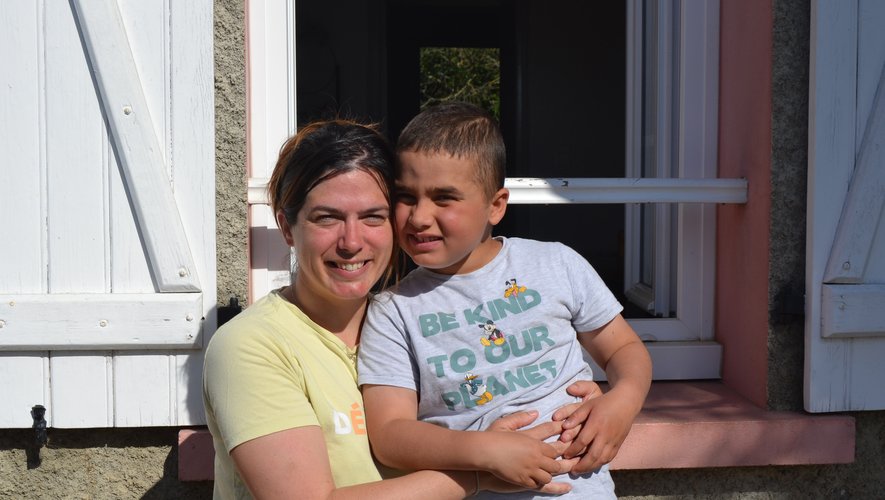 the essential
Mathéo, a 9-year-old boy, has leukodystrophy. His family is fighting the disease. The population of Lafitole, his village in Val d'Adour, is mobilized.
"My name is Mathéo, I am 9 years old, I was in great shape until my first vomiting, after further examinations, we learned that I was carrying leukodystrophy, a very serious neurodegenerative disease. which can destroy my brain in a few months."
For Élodie, the mother, "it was in November 2020, during an MRI, that we noticed a small lesion in his brain, Mathéo still has no symptoms, but this sign indicates that the disease progresses. The doctors then offered us a completely new treatment, a gene therapy transplant called "Skysona", which could cure Mathéo. A transplant is a heavy treatment, but gene therapy has demonstrated its effectiveness compared to a conventional transplant. No need for a compatible donor, no risk of rejection, a rapid return to normal after six weeks of hospitalization, and no lifelong postoperative treatment. "We did not hesitate, then eight days before starting the transplant process, we learned the bad news: the American laboratory which has the marketing rights suddenly decided to withdraw from France and Europe and to refocus on the American market for "commercial" reasons I don't want our painful story to happen to other children, other parents. It is for them that I have decided to launch a petition, we are well surrounded by our relatives and by the ELA association. In the absence of Skysona, the doctors offered us a classic transplant to inject Mathéo with cells from a compatible donor."
It takes place in October 2021, but we have to face the facts, the transplant has been rejected. A second transplant is performed at the end of March 2022. But Mathéo is fragile, infections attack his body, the little boy fights, despite the loss of sight in one eye.
Since then, Mathéo, Élodie and Rémi the dad have been fighting to get things done. Thus, on May 25, a day will be organized in the village "put your basketball and down the disease" with the support of the elected officials, the inhabitants of Lafitole, the RPI of the schools of Liac, Lafitole and Monfaucon, with Guy Alba, founder of ELA, and Sophie Thalmann, former miss France 98. Come and encourage the children on the Lafitolais roads and paths.