GNC Boosts Mental Wellness Offerings with Launch of Innovative Preventive Nutrition® and Beyond Raw® Neuro Surge™ Supplements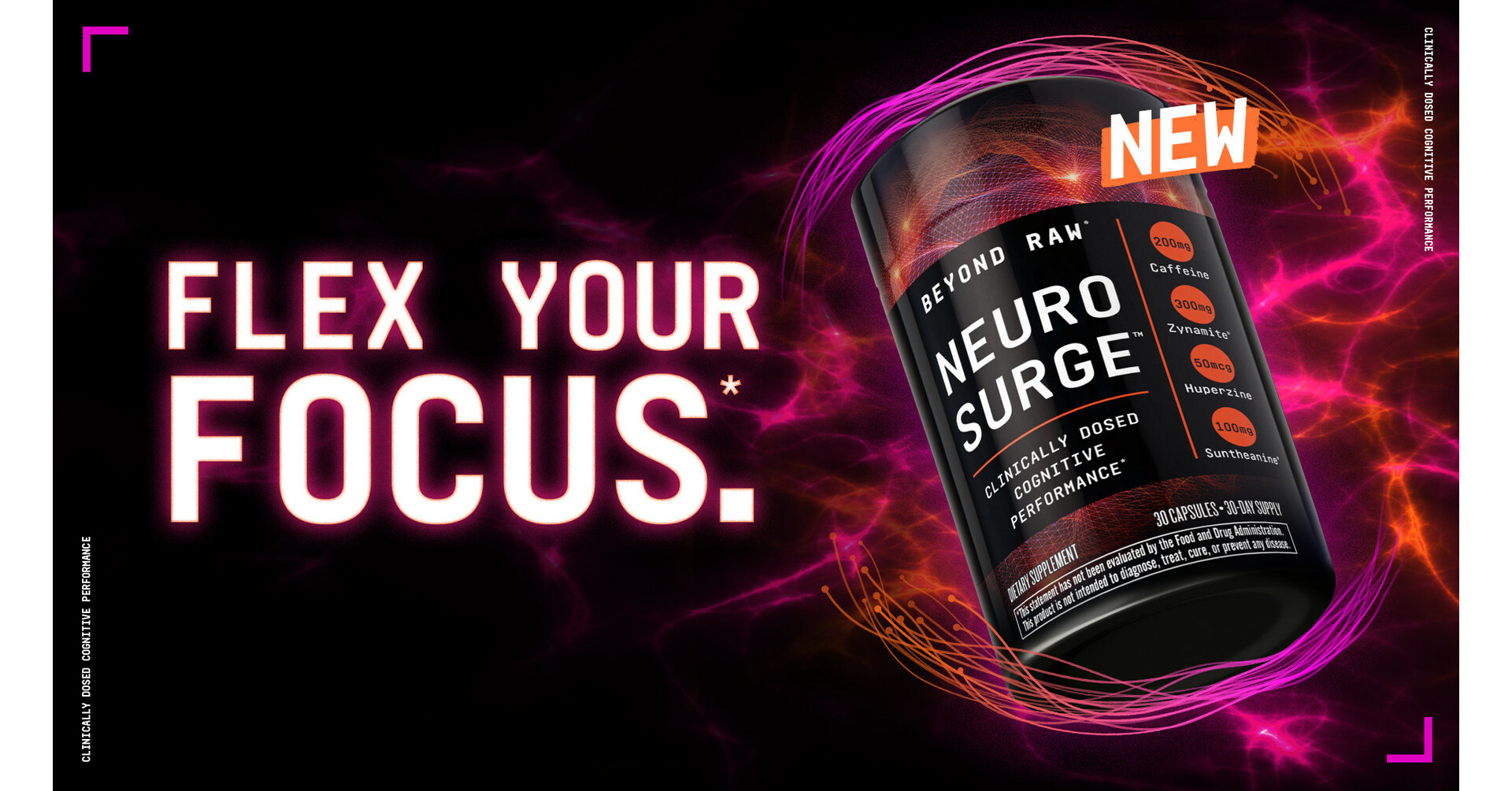 Company introduces products that improve cognitive function with emphasis on sleep, focus, and stress
PITTSBURGH, May 15, 2023 /PRNewswire/ — Holistic wellness continues to take flight as consumers around the world seek innovative, comprehensive solutions that improve well-being. That's why GNC is bringing to market an expanded category of products focused on offering consumers a healthy state of mind. Leveraging its industry-leading expertise, the company developed science-backed products for those looking to improve focus, reduce stress and sleep better via Preventive Nutrition® Sleep Support, Stress Relief, and Focus & Memory as well as new Beyond Raw® Neuro Surge™.
Thoughtfully launched in May 2023 to coincide with Mental Health Awareness Month, the new suite of mental wellness products are powered by scientifically formulated and clinically validated ingredients to provide targeted support while also supporting overall health and wellness.
"At GNC our mission is to help consumers live a full life, and mental wellness is a part of whole-body wellness," said Kevin Maloberti, VP, Merchandising, GNC. "We heard our consumers loud and clear: they are looking for ways to stress less, sleep better, improve focus, and boost mood. With the launch of three new Preventive Nutrition® products as well as the introduction of Neuro Surge™ within our Beyond Raw® portfolio, we're excited to deliver products that support cognitive function and a healthy state of mind in for everyday life."
As part of GNC's continued commitment to product and brand innovation, these new solutions are a great addition to the company's curated assortment with innovative formulations and top-notch ingredients:
Whether consumers are looking for cognitive support, mental energy and endurance from performance brands – like GNC's Beyond Raw® Neuro Surge™ – or clinical strength formulas supporting processing power, focus, memory, stress, and sleep – like Preventive Nutrition® – consumers have new solutions readily available from GNC in stores and online on GNC.com.
To learn more about GNC, please visit www.gnc.com.
About GNC
GNC is a leading global health and wellness brand that provides high-quality, science-based products and solutions consumers need to live mighty, live fit, and Live Well.
The brand touches consumers worldwide by providing its products and services through company-owned retail locations, domestic and international franchise locations, digital commerce and strong wholesale and retail partnerships across the globe. GNC's diversified, multi-channel business model has worldwide reach and a well-recognized, trusted brand. By combining exceptional innovation, product development capabilities and an extensive global distribution network, GNC manages a best-in-class product portfolio. www.gnc.com.
Media Contacts: 
| | |
| --- | --- |
| Meredith Klein                                                                | Allison+Partners                        |
| GNC                                                                              | Allison+Partners Public Relations  |
| Director, Public Relations                                              | General Inquiries                        |
| [email protected]                                          | [email protected]  |
SOURCE GNC