GMA 3 Hosts Amy Robach And TJ Holmes Removed After Romance Was Made Public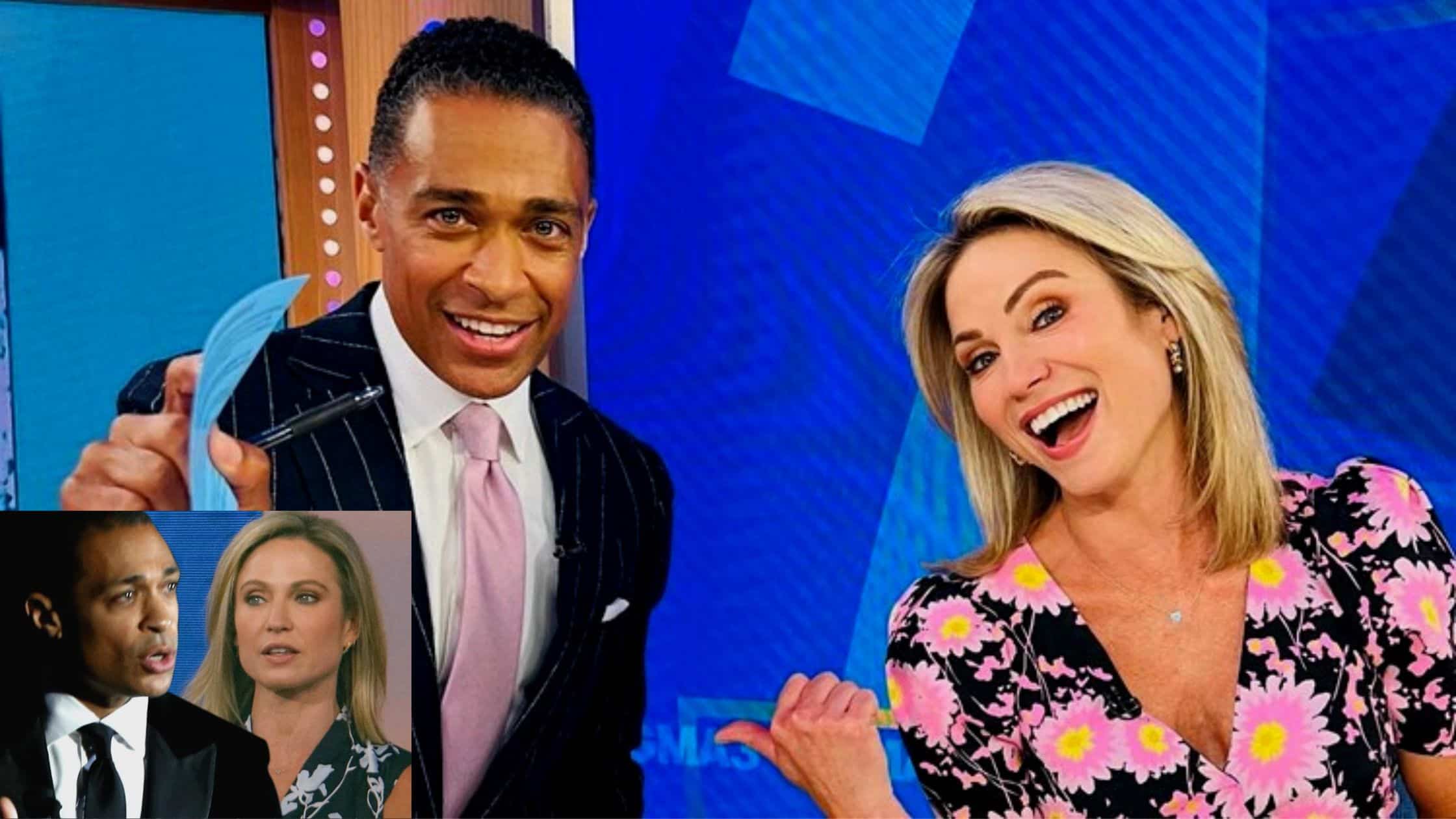 Two of the prominent TV anchors of ABC News were taken off air after the news of their workplace romance came to light. The ABC channel anchors Amy Robach and TJ Holmes who hosts Good Morning America 3 (GMA3) were caught up in a tough spot after their photos were published by the paparazzi last week.
The ABC News management took the decision to take both of them off the air and then have a proper discussion about how to deal with the matter. Both Robach and Holmes are married to their respective spouses but soon after the relationship news came out, a representative on their behalf told the media that both of them had been separated from their spouses and their relationship started after their separation.
Amy Robach And TJ Holmes Taken Off The Air By ABC
Kim Godwin, the president of ABC news said that the decision to take their two most prominent anchors off the air was not an easy decision. She also stressed that the brand value of ABC News is their priority and that value belongs to all of them who work there. Godwin warned the staff to stop spreading any more rumors regarding this so that further damage can be prevented.
Holmes and Robach withdrew their social media accounts as soon as the news of their relationship became public. Certain sources inside the industry said that the relationship between Holmes and Robach has been going on for some time and they are not exactly sure about when they started it.
Holmes and Robach were seen holding hands in the photos and spending time in New York City.
It was clear that some sort of romance was happening between them. Robach was married to Andrew Shue in 2010 but later this year they sold their apartment which led to speculations of some kind of rift in their marriage. Robach has two kids from her previous marriage whereas Holmes is married to attorney Marilee Fiebig.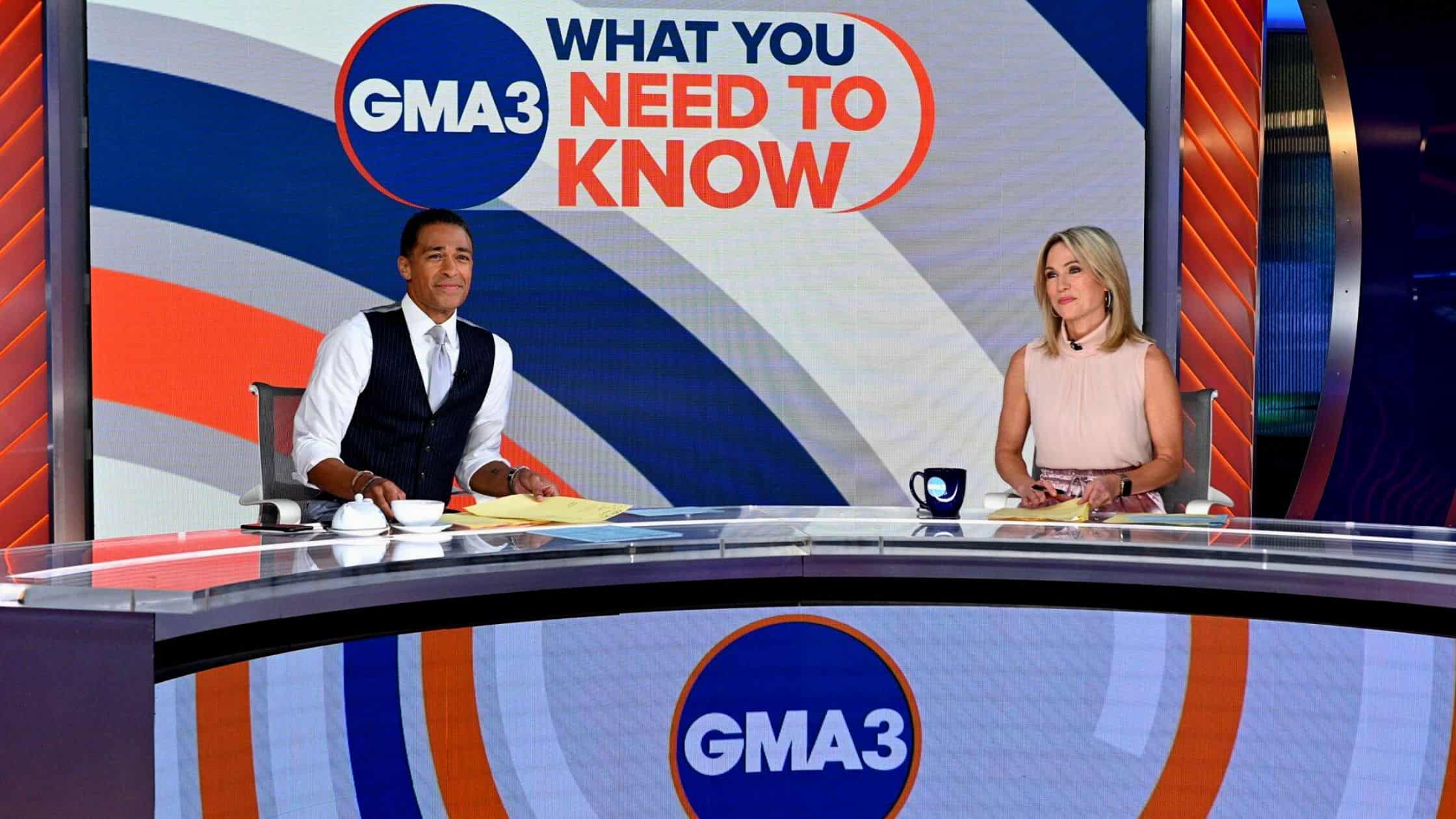 They have a daughter Sabine Holmes. He has another two kids from his previous marriage. Holmes had hinted earlier in a 2020 social media post that things between him and Marilee were not alright. Robach and Shue had initiated the divorce process and the settlement is expected to happen soon.
She has hired crisis manager Mathew Hiltzik, whose previous clients were Brad Pitt and Jason Sudeikis. Holmes allegedly had an affair with a GMA producer years before and this producer had worked with Robach too before leaving office in 2017.
A lot of details are being revealed on social media platforms regarding the two anchors but both of them haven't released any statements nor were they available for any comments on the issue. They were last seen in the GMA3 show on Friday where both of them took a dig at all the media attention they were getting.
However, sources who are close to both anchors stated that this unwanted media attention is not going to make any changes in their relationship as it is a consensual one with mutual respect.
Newsroom romances in the US have always been seen as a negative topic as it has been viewed as a breach of professional conduct by some people.
While there is another section that believes that such relationships in the workplace are a matter of individual choice as long as they are consensual and there is no cheating involved. ABC News has made its stand clear on the issue by removing both their anchors from the air until the dust settles. As of now, Stephanie Ramos and Gio Benitez will stand as replacements for Robach and Holmes in the GMA3 show until any further decision has been taken by the ABC management.