Global Skin Bank Market Report 2023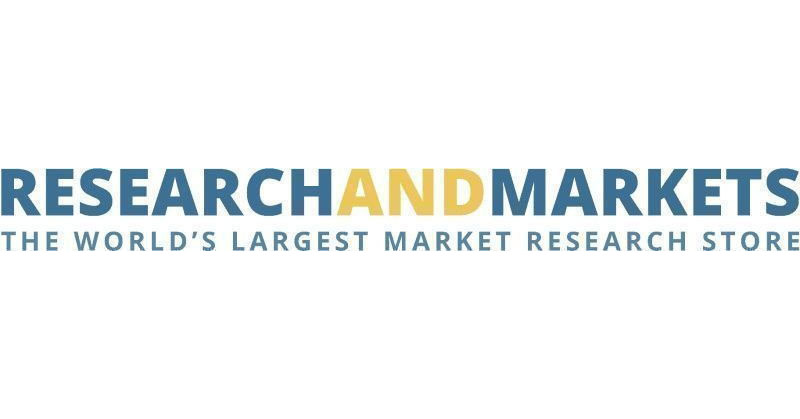 DUBLIN, May 11, 2023 /PRNewswire/ — The "Skin Bank Market – Global Industry Size, Share, Trends, Opportunity, and Forecast, 2017-2027 By Skin Graft (Autograft v/s Allograft), By Application (Burns patient, Orthopedic Trauma patients, Non-Healing Ulcers, Pressure-Source, Others), By Ownership, and By Region" report has been added to  ResearchAndMarkets.com's offering.
The global skin bank market is expected to grow at an impressive CAGR in the forecast period, 2023-2027.
Companies Mentioned 
RCBN SKIN BANK National Burns Centre
Yorkshire Regional Tissue Bank
Dutch National Skin Bank
Euro Skin Bank
Evangelical University Hospital of Curitiba (HUEC) Bank
Ganga Hospital Skin Bank
SGH Skin Bank
New York Firefighters Skin Bank
Helsinki Skin Bank
OGH Skin Bank
The skin banks represent a valuable resource in providing cadaveric allograft skin as a cover for partial-thickness as well as full-thickness burn injuries. Post recovery from a donor, skin is further tested for infection, processed, and frozen until needed. Advanced biological and synthetic membranous wound dressings have enhanced the treatment and outcome of partial-thickness burns. For full-thickness burns, the search for the ideal skin substitute is still ongoing.
The positive results accomplished by treating severe thermal burns with skin allografts have led to the development of effective long time preservation methods. Human skin can be frozen and kept viable at low temperatures by utilizing cryoprotective media containing glycerol or dimethyl sulfoxide.
An increase in the Number of Burn Cases Across the Globe Propelling the Growth of the Market
Skin is considered the largest organ of the body. The growing number of burn cases across the globe is propelling market growth. A person can survive with more than 60% damage to other organs, including the liver and kidney, but loss of 40% of the skin may be fatal unless the tissue is replaced. An increasing number of burn injuries across the globe every year require skin cover which supports the growth of the skin bank.
A rise in the Number of Skin Cancer is Expected to Boost the Market Growth
Skin cancer is referred to as the most common type of cancer. The major types of skin cancer are squamous cell carcinoma, basal cell carcinoma, and melanoma. Melanoma is much less common than the other types but much more likely to invade nearby tissue and spread to other parts of the body. Most deaths from skin cancer are caused by melanoma. Skin cancer propels the need for skin banks for the efficient treatment of skin cancer patients across the globe which is expected to bolster the growth of the market in the upcoming years.
Report Scope:
In this report, global skin bank market has been segmented into the following categories, in addition to the industry trends which have also been detailed below:
Skin Bank Market, By Skin Graft:
Skin Bank Market, By Application:
Burns patient
Orthopedic Trauma patients
Non-Healing Ulcers
Pressure-Source, Others
Skin Bank Market, By Ownership:
Skin Bank Market, By Region:
North America

United States

Canada

Mexico

Asia-Pacific

China

India

Japan

South Korea

Australia

Singapore

Malaysia

Europe

Germany

United Kingdom

France

Italy

Spain

Poland

Denmark

South America

Brazil

Argentina

Colombia

Peru

Chile

Middle East

&

Africa

Saudi Arabia

South Africa

UAE

Iraq

Turkey
For more information about this report visit https://www.researchandmarkets.com/r/rogrjm
About ResearchAndMarkets.com
ResearchAndMarkets.com is the world's leading source for international market research reports and market data. We provide you with the latest data on international and regional markets, key industries, the top companies, new products and the latest trends.
Media Contact:
Research and Markets
Laura Wood, Senior Manager
[email protected]
 
For E.S.T Office Hours Call +1-917-300-0470
For U.S./CAN Toll Free Call +1-800-526-8630
For GMT Office Hours Call +353-1-416-8900
 
U.S. Fax: 646-607-1907
Fax (outside U.S.): +353-1-481-1716
Logo: https://mma.prnewswire.com/media/539438/Research_and_Markets_Logo.jpg
SOURCE Research and Markets