AlayaCare University Unveils New On-Demand Training Modules and Options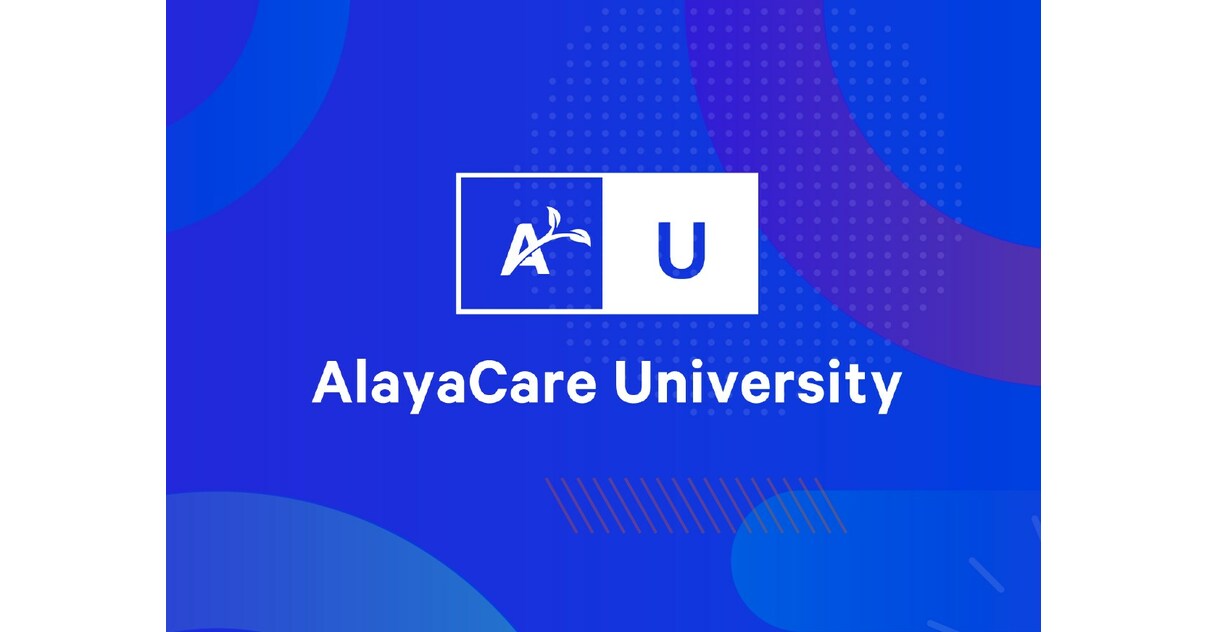 Home-based care technology platform creator releases AlayaCare University in three market-ready iterations: Foundations, Certifications, and Extended Enterprise—all designed to benefit care givers with on-going access to training and upskilling
MONTREAL, May 11, 2023 /PRNewswire/ – AlayaCare, technology creator of the AlayaCare Cloud home and community-based care operations platform, today announced its latest AlayaCare University (ACU) training platforms designed to provide three tiers of on-demand training. AlayaCare is committed to ensuring all its customers, from small-medium sized organizations to public and enterprise and franchise care organizations, have access to a broad choice of training and ongoing education options. These new ACU modules can directly decrease traditional onboarding times by up to 30 hours, depending on a care agency's processes and complexities of services. AlayaCare University is available now at  AlayaCare University.
AlayaCare University offers three tiers of expert-generated training, covering all aspects of the home-based care ecosystem. Expert-produced modules and videos include training from back-office functions to working with assessments, secure client records, billing, optimized scheduling, data insights, and training for all activities a caregiver uses in the AlayaCare Mobile application.
ACU Foundations is a free video library of ACU learnings available to all AlayaCare customers—offering best practices and workflow videos for use cases to quickly onboard and train staff
ACU Certifications is a premium learning and knowledge management tool that helps agencies upskill, certify, and engage staff with in-depth training, quizzes, Learning and Development (L&D) programs, and certifications. It includes tools to monitor agency staff's training progress, giving decision-makers transparency to ensure their staff adopts and retains information quickly
ACU Extended Enterprise is a customizable and white-labeled LMS platform allowing customers to brand and upload their own content toptimizes how their workforce use the AlayaCare Cloud platform. Agency upload and add custom workflows quickly with an on-brand learning experience
"We've found that AlayaCare University is particularly valuable for employees who are new to the AlayaCare platform or who don't use a wide selection of AlayaCare features often. ACU makes it easy to onboard new staff and keeps our current staff upskilled on how to use and navigate through the platform," said Cathy Lee, Service Leader at Classic LifeCare. "Reading through notes and documentation can be overwhelming and confusing, but having bite-size videos to reference is much easier to understand and retain. I can definitely see us using ACU in the future to help train new hires and get them up to speed on the latest AlayaCare features," added Lee.
Onboarding and training home care professionals is time consuming. Many agencies rely on in-person-led classroom siloed Learning Management Systems (LMS), which is a slower way of learning the AlayaCare Cloud platform and other required skills. In-person onboarding and upskilling prevents agency staff from achieving or maintaining optimal productivity—resulting in lost working efficiency, decreased employee retention, and greater attrition. 89% of employees who had an effective onboarding experience were more engaged at work, and 30x more likely to feel overall job satisfaction*.  AlayaCare University makes onboarding and upskilling a centralized, on-demand, and positive learning experience. (*source Bamboo HR Survey)
"AlayaCare is committed to delivering the best end-to-end platform that leverages the most advanced technologies to make home care more available to our aging population. This requires training and continual learning for our end-users so they can perform their daily tasks with skill and expertise," said Adrian Schauer, Founder and CEO of AlayaCare. "AlayaCare University delivers the right learning modules to all of our customers and provides the onboarding training to address attrition as well as keeping care givers upskilled, and our enterprise clients with fully customizable options," added Schauer.
AlayaCare University Foundations, Certifications, and Extended Enterprise is available now in English in North America and in Australia/New Zealand. To learn about the AlayaCare University modules visit: https://alayacare.com/alayacare-university/
About AlayaCare
AlayaCare creates an end-to-end, cloud-based software platform for governments, home-based care organizations, and community care providers to manage the entire continuum of client care lifecycle, including needs assessments, care plans, scheduling, and visit verification. Combining traditional in-home and virtual care solutions, AlayaCare enables care providers globally to lower the cost of care and achieve better outcomes. For more information, visit: www.alayacare.com
SOURCE AlayaCare