Global In Vitro Diagnostic (IVD) Markets, 2022-2023 & 2030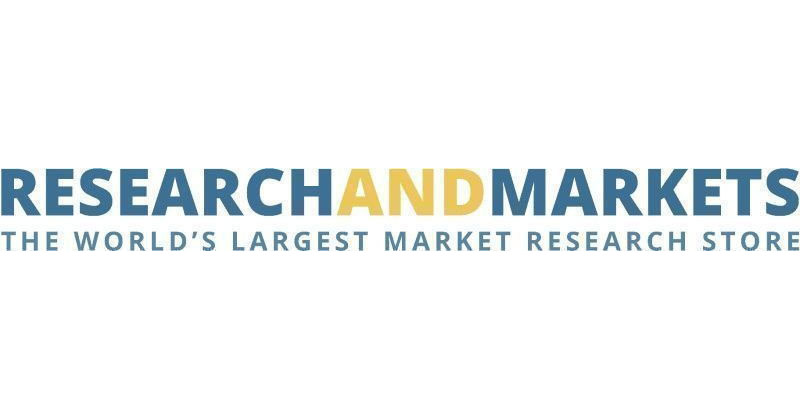 DUBLIN, May 23, 2023 /PRNewswire/ — The "In Vitro Diagnostic Market by Product Type, Technique, Application, and End-User Industry – Global Opportunity Analysis and Industry Forecast 2023-2030" report has been added to  ResearchAndMarkets.com's offering.
The In Vitro Diagnostic Market size was valued at USD 91.25 billion in 2022, and is predicted to reach USD 118.57 billion by 2030, with a CAGR of 3.2% during the forecast period, 2023 to 2030.
Growth in awareness regarding importance of early detection and prevention of diseases, which leads to better outcomes for patients, propels the market growth. Moreover, rapid advancements in medical technology and research such as point-of-care (POC) strengthen the market growth.
For instance, blood glucose level testing can be done using point of care testing devices such as Glucometer. In addition, rise in prevalence of chronic and infectious diseases propels demand for in vitro diagnostic techniques. According to the World Health Organization (WHO), diseases such as diabetes, cardiovascular diseases, cancer, chronic and respiratory diseases kill almost 41 million people each year, which is equivalent to 71% of all deaths globally.
However, high cost of diagnostic tests can be a barrier for some patients, especially those without insurance or with high-deductible plans. This can limit use of diagnostic testing and prevent some individuals from accessing the healthcare they need.
On the contrary, introduction of various technologies such as biotechnology, which leads to development of many innovative diagnostic tests, such as polymerase chain reaction (PCR), immunoassays, microarray, next-generation sequencing (NGS), and biosensors that improves accuracy and efficiency of diagnostic testing further propels the market growth.
These factors are expected to create ample opportunities for key players operating in the IVD market in the coming decade.
Regional Analysis
North America holds the major market share
North America is a large and dynamic market, owing to factors such as an aging population, increase in incidences of chronic diseases, and advances in technology. It is characterized by a high degree of innovation, with many companies developing new products and technologies to meet changing needs of the healthcare system.
Moreover, increase in demand for early disease detection and personalized medicine is expected to grow in the coming years. The market is also driven by rise in adoption of advanced technologies such as digital pathology, companion diagnostics, and personalized medicine. Increase in adoption of laboratory automation and use of big data analytics in the diagnostic process is also expected to drive the market growth.
The IVD industry in North America is highly regulated, with companies subjected to strict guidelines and requirements set by regulatory bodies such as the Food and Drug Administration (FDA) and Health Canada to ensure safety, efficacy, and quality of products. For instance, in July 2020, Becton, Dickinson and Company obtained Emergency Use Authorization from the U.S. FDA for its fast diagnostic test for SARS-CoV-2, which uses BD Veritor Plus System and generates results within 15 minutes.
Recent Developments
January 2023
Siemens Healthineers AG launched Center of Excellence for Immunoassay Instrument Research and Development (R&D) in Swords, Ireland. The new center will focus on unlocking breakthrough innovations in laboratory instruments used to detect infectious diseases, cancer and blood disorders.
December 2022
Sysmex Corporation launched an in-vitro diagnostic test to detect amyloid beta (A?) accumulation in the brain which is also known as Alzheimer disease
May 2022
Becton, Dickinson and Company launched BD COR MX instrument, it integrates and automates the complete molecular laboratory workflow, from sample processing to diagnostic test result for large, high-throughput labs
February 2022
BioMerieux introduced MYACUTECASE, a free mobile application that helps in interpreting the results of emergency and critical care biomarker tests using VIDAS. This app support clinicians in the decision-making and monitoring of patients using emergency and critical care diagnostics.
Key Market Players
Emerging and efficient key players in the in vitro diagnostic industry include companies such as:
BioMerieux
Sysmex Corporation
Qiagen N.V.
Bio Rad Laboratories Incorporation
Beckton, Dickinson & Company
Roche Holding
Abbott
Danaher Corporation
Siemens Healthineers
Thermo Fisher Scientific Inc.
Key Topics Covered:
1. Introduction
1.4.4 Forecasting
1.4.5 Primary Research and Data Validation
2. In Vitro Diagnostics (Ivd) Market – Executive Summary
3. Market Overview
3.1. Market Definition and Scope
3.2. Market Dynamics
3.2.1 Drivers
3.2.1.1. Rising Incidences of Chronic and Infectious Diseases to Fuel Market Growth
3.2.1.2. Rapid Advancements in Medical Technology and Research Strengthens the Market
3.2.1.3. Awareness of Early Detection and Prevention of Diseases Among Individuals
3.2.2 Restraints
3.2.2.1. High Cost of Ivd Restraints Industry Growth
3.2.2.1 Stringent Regulatory Policies to Impede the Growth of the Market
3.2.3 Opportunities
3.2.3.1. Introduction of New Technology in Ivd to Introduce Future Opportunities
3.2.3.1 Evolution in the Technologies Allows Future Market Prospects
4. Global in Vitro Diagnostics (Ivd) Market, by Product Type
4.1. Overview
4.2. Reagents
4.3. Instruments
4.4. Software and Services
5. Global in Vitro Diagnostics (Ivd) Market, by Technique
5.1. Overview
5.2. Immunodiagnostics
5.3. Hematology
5.4. Molecular Diagnostics
5.5. Tissue Diagnostics
5.6. Clinical Chemistry
5.7. Other Ivd Techniques
6. Global in Vitro Diagnostics (Ivd) Market, by Application
6.1. Overview
6.2. Infectious Diseases
6.3. Cancer
6.4. Cardiac Diseases
6.5. Immune System Disorders
6.6. Nephrological Diseases
6.7. Gastrointestinal Diseases
7. Global in Vitro Diagnostics (Ivd) Market, by End-user
7.1. Overview
7.2. Stand Alone Laboratory
7.3. Hospitals
7.4. Academics and Medical Schools
7.5. Point of Care Testing
For more information about this report visit https://www.researchandmarkets.com/r/538t3p
About ResearchAndMarkets.com
ResearchAndMarkets.com is the world's leading source for international market research reports and market data. We provide you with the latest data on international and regional markets, key industries, the top companies, new products and the latest trends.
Media Contact:
Research and Markets
Laura Wood, Senior Manager
[email protected]
 
For E.S.T Office Hours Call +1-917-300-0470
For U.S./CAN Toll Free Call +1-800-526-8630
For GMT Office Hours Call +353-1-416-8900
 
U.S. Fax: 646-607-1907
Fax (outside U.S.): +353-1-481-1716
Logo: https://mma.prnewswire.com/media/539438/Research_and_Markets_Logo.jpg
SOURCE Research and Markets