Global Genetic Analysis Research Report 2023: A $45+ Billion Industry by 2032 Featuring Major Players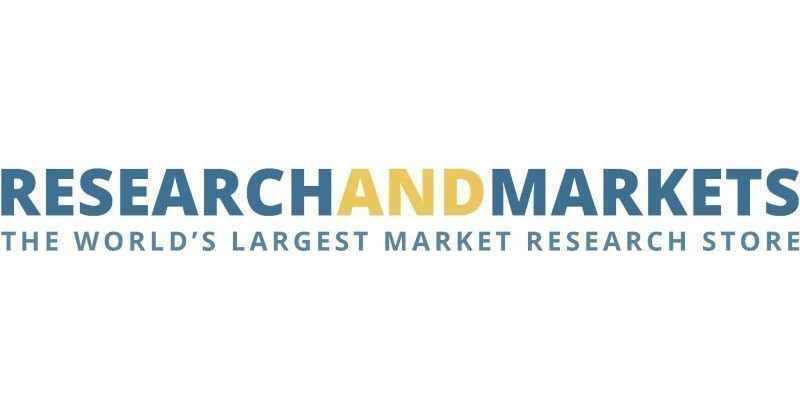 DUBLIN, June 22, 2023 /PRNewswire/ — The "Genetic Analysis Market Share, Size, Trends, Industry Analysis Report, By Type, By Application, By Technology, By End-Use, By Region, Segment Forecast, 2023-2032" report has been added to ResearchAndMarkets.com's offering.
The global genetic analysis market size is expected to reach USD 45.10 billion by 2032
A growing number of testing services are being developed across many countries to analyze various types of genes that might increase or decrease the risk of diseases, including cancer and diabetes, as these tests have the potential to prevent people from common ailments and enhance the health of individuals, are major factors driving the global market growth.
Furthermore, growing applications of genetic testing or analyzing services in oncology, decreasing cost of sequencing procedures, and high proliferation of innovations in the emerging genetic counseling field are likely to create lucrative growth opportunities.
For instance, in December 2022, HSE introduced the National Strategy for Accelerating Genetic and Genomic Medicine in Ireland. This strategy has been developed in collaboration with the Department of Health to enhance patient and family-centered genetics, which will be nationally coordinated.
There has been a significant shift from the "SNP BeadArray" chips to innovative NGS-based services due to the increasing affordability of the sequencing chemical & reagents. Costs associated with these advanced technologies have fallen drastically over the last few years to make them available for many patients.
For example, Illumina has announced its intent to drive the cost of NGS down to USD 100 per genome and will continue to work towards this goal.
Genetic Analysis Market Report Highlights
Prenatal and newborn testing segment accounted for significant global market share in 2022, on account of growing prevalence of variety of genetic diseases among infants
Cancer segment is projected to grow at a considerable CAGR during the forecast period, because of the continuous rise in the burden of different types of cancers worldwide
Next-generation sequencing segment held the significant market revenue share in 2022, which is mainly accelerated by increasing technological advancements in several sequencing platforms
Research & development laboratories segment captured the highest market share in 2022, due to their ability to offer wide range of tests with higher accuracy and effectiveness

Europe

region is anticipated to expand at fastest growth rate over the projected period, owing to increasing consumer disposable income and rise in the number of government favorable initiatives
The global key market players include Bio-Rad Laboratories, Danaher Corporation, Sysmex Corporation, Agilent Technologies, and Thermo Fisher Scientific
Genetic Analysis Market Dynamics
Drivers and Opportunities
Increase in incidences of genetic disorders and cancer
Rise in awareness & acceptance of personalized medicines
Restraints and Challenges
Standardization concerns of genetic testing-based diagnostics
Porter's Five Forces Analysis
PESTLE Analysis
Genetic Analysis Industry Trends
Value Chain Analysis
COVID-19 Impact Analysis
Company Profiles
Abbott Laboratories
Bio-Rad Laboratories Inc.
Danaher Corporation
F. HOFFMAN-La Roche Ltd.
Illumina Inc.
Myriad Genetics Inc.
Thermo Fisher Scientific Inc.
CSL Ltd.
Eurofins Scientific
Siemens Healthinier
PerkinElmer Inc.
Sysmex Corporation
Hologic Inc.
QIAGEN
Agilent Technologies Inc.
Baylor Genetics.
Scope of the Report
Genetic Analysis, Type Outlook (Revenue – USD Billion, 2019 – 2032)
Predictive Genetic Testing
Carrier Testing
Prenatal and Newborn Testing
Disease Diagnostic Testing
Pharmacogenomic Testing
Others
Genetic Analysis, Application Outlook (Revenue – USD Billion, 2019 – 2032)
Cancer
Genetic Diseases
Cardiovascular Diseases
Rare Diseases
Infectious Diseases
Others
Genetic Analysis, Technology Outlook (Revenue – USD Billion, 2019 – 2032)
Next-Generation Sequencing
Real-Time PCR System
Others
Genetic Analysis, End-Use Outlook (Revenue – USD Billion, 2019 – 2032)
Hospitals
Research & Development Laboratories
Diagnostic Centers
Others
Genetic Analysis, Regional Outlook (Revenue – USD Billion, 2019 – 2032)
North America

U.S.

Canada

Europe

Germany

UK

France

Italy

Spain

Russia

Netherlands

Asia Pacific

China

India

Japan

South Korea

Indonesia

Malaysia

Latin America

Argentina

Brazil

Mexico

Middle East

&

Africa

UAE

Saudi Arabia

Israel

South Africa
For more information about this report visit https://www.researchandmarkets.com/r/drzuzh
About ResearchAndMarkets.com
ResearchAndMarkets.com is the world's leading source for international market research reports and market data. We provide you with the latest data on international and regional markets, key industries, the top companies, new products and the latest trends.
Media Contact:
Research and Markets
Laura Wood, Senior Manager
[email protected]
For E.S.T Office Hours Call +1-917-300-0470
For U.S./CAN Toll Free Call +1-800-526-8630
For GMT Office Hours Call +353-1-416-8900
U.S. Fax: 646-607-1907
Fax (outside U.S.): +353-1-481-1716
Logo: https://mma.prnewswire.com/media/539438/Research_and_Markets_Logo.jpg
SOURCE Research and Markets