Gers: the CGT organizes the inauguration of "its" specialized reception center in Auch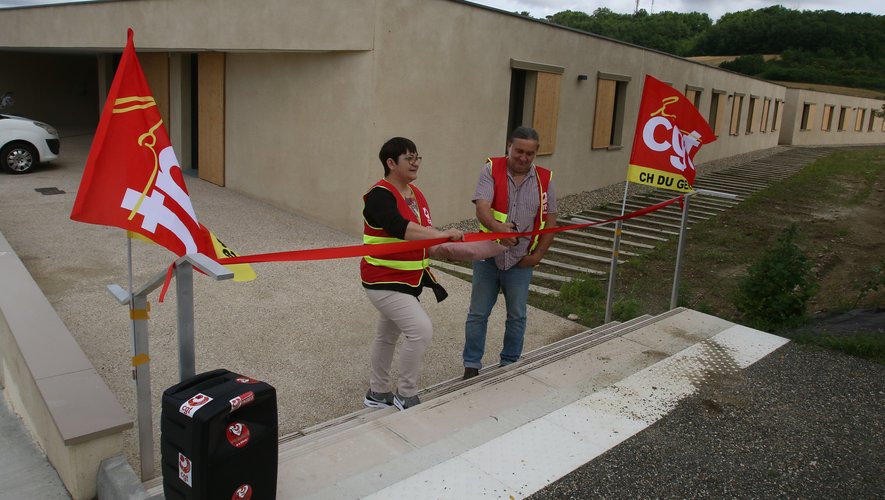 the essential
The CGT of the specialized hospital cut the ribbon for the new "MAS" in Villeneuve. A "wild" inauguration to mark the role of the union in this long file.
This Tuesday morning, around fifteen union representatives and staff from the psychiatric hospital attended the inauguration of the new building of the specialized reception center – MAS – in Villeneuve. A ribbon cutting without anything official, but intended to mark the occasion, and to pay tribute to the years of mobilization of the staff under the aegis of the CGT of the psychiatric hospital.
From the crossroads of the road to Pessan, red and white flags of the CGT announce the color. The old MAS, still in operation, is a few hundred meters from the new premises, a long beige building with large windows. From here, the gaze embraces the whole valley up to the towers of the cathedral. A grassy terrace, wide doors, and a whole single-storey building… "For the staff, it's going to be a huge change, sighs Patricia Bordas, the CGT secretary of the psychiatric hospital. And for the residents, let's not talk about it! They will not enter their new rooms until the end of the month, in a phased manner.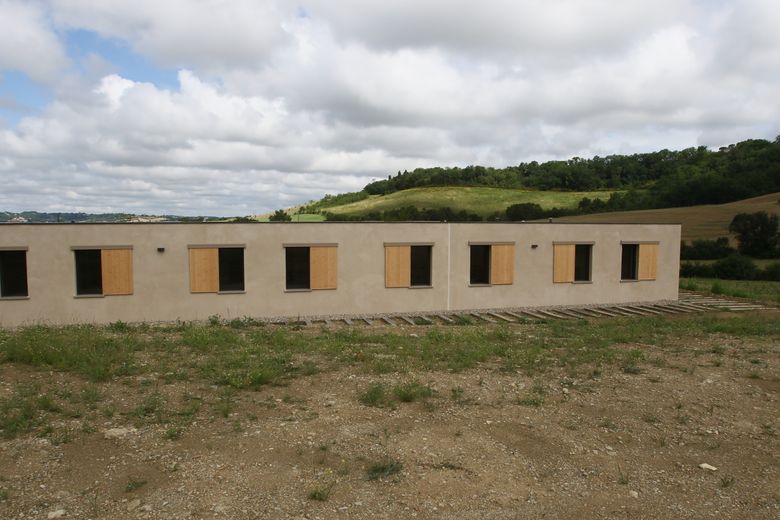 The MAS is still under construction for finishes or furniture deliveries. The union inauguration also takes place outdoors: it is forbidden to set foot on the site. But the union did everything right. A red cushion, on which rests a large pair of scissors, and Patricia Bordas cuts the (red) ribbon.
Unsuitable
It seems a long time ago when the old farm became an SAM in 1988. So, only "light" patients are planned, not requiring confinement. However, this will be the case, in conditions that continue to deteriorate. For years, the CGT has been mobilizing to demand a solution.
In 2016, she obtained an independent expertise, which denounced an unhealthy, dilapidated, unsuitable place, both for residents and for staff. We have to wait until 2019 for the announcement of the work. "These are people that society does not want, that it does not want to hear about, analyzes Patricia Bordas. But these patients have the right to a decent life. »
The opening of the new reception center does not solve everything. "The news of the specialized hospital is not limited to SAM; even if we are very satisfied to have succeeded in pushing this file, says Fabrice Lamarque. We still have major problems of missing personnel, and in these facilities as elsewhere. Tuesday, a national movement falls on the day of the supervisory board. We will not remain silent! »