Gen Z is modernizing the diary to improve their well-being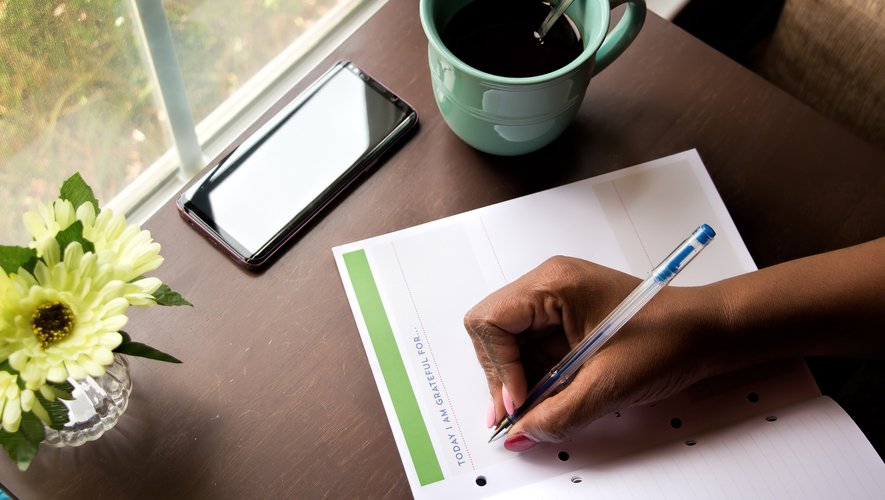 (ETX Daily Up) – On TikTok, more and more posts show Internet users keeping a diary. Internet users are arming themselves with their best fountain pens and fluorescent lights to show how a notebook can help overcome everyday problems and capture memories. Explanations of a trend that takes us back to the past.
On Tik Tok, the hashtag "journaling ideas" has over 400 million views. The diary, which was once stored safely out of sight, has become the new ritual of Generation Z on TikTok. This trend has a name, "journaling", understanding the fact of writing down your thoughts and feelings on paper every day, at all times. It has become for many socionauts a new mental refuge. This return to paper is surprising with the advent of digital technology and smartphones. Sleek desk, fountain pen, outline notebook. A whole aesthetic was born on the social network around journaling, revealing to as many people as possible a hitherto intimate ritual.
When scrolling through the application, we see more and more posts showing, most often, young women at their desks writing lines from their diary. Advice is also given to guide the writing. For example, the user orendaduong, which brings together 170,000 subscribers on her account, has launched a month-long challenge during which she answers an existential question every day. For many, the diary is a free therapy where you can give yourself the right to be vulnerable. In the comments of a videoInternet users share the positive effects of this ritual: "Journaling and crying got me through my first heartbreak and is currently getting me through my second."
This return to basics is by no means trivial. As always, Tik Tok takes concepts as old as the world and tries to modernize them. This time, the diary has come back into vogue with the advent of self-care on social networks, where taking care of yourself takes precedence over everything else. The newspaper is sometimes basic in appearance, or otherwise adorned with stickers, photos, and innocuous things like tickets box. There are several ways to keep a diary. It can be a gratitude journal in which you write down all your accomplishments, your inspirations, your favorite foods. But also an expressive diary, where you write down your emotions, your traumas, and your personal problems. Even more unusual is the "dream diary", which allows you to write down your dreams once you wake up.
In an interview for StylistNicky Clinch, maturation coach and well-being author, believes that journaling is an effective way to help people better understand their emotions: "We have thousands of thoughts running through our minds in 24 hours, and about 80% of them are negative. (…) We can use 'journaling' as a way to begin to see and gain a deeper awareness of what is going on in our mind." According to medical experts from theUniversity of Rochester, journaling can help, among other things, to manage stress, reduce anxiety, and cope with depression. He was also proven that keeping a daily gratitude journal can improve sleep quality and mood, strengthen relationships with others, and reduce symptoms of physical pain.