Figéac. A consultation service for neglected patients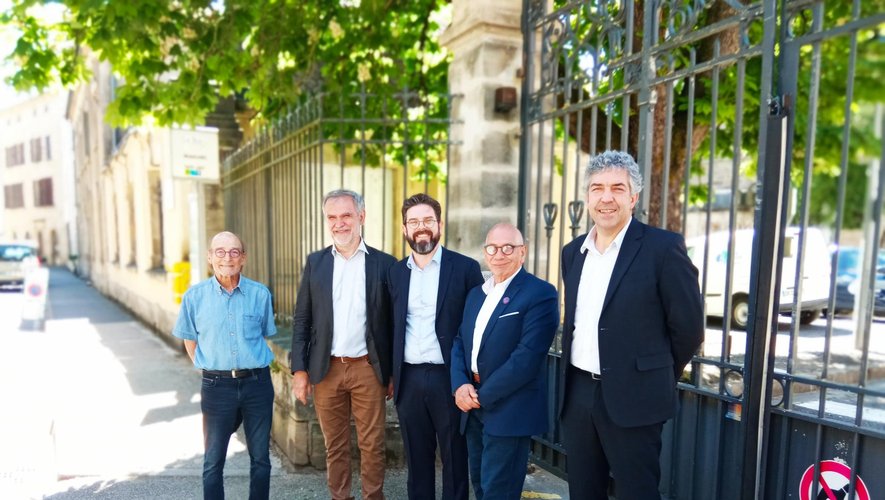 the essential
Since April 24, the new general medicine unit has been in service at No. 7 rue des Maquisards, and welcomes patients from the territory without attending physicians.
Faced with the difficulties encountered by the inhabitants of the territory, the community of communes of Grand-Figeac, the city of Figeac and the hospital center of the city have joined forces to open a new general medicine consultation service intended for patients in the territory, without doctor. Located in the premises of the Figeac hospital, at 27 rue des Maquisards, and operating with volunteer general practitioners, it has been open since April 24. It was between December 2021 and November 2022 that the City, Grand-Figeac and general practitioners explored several possible organizations, soon joined by the hospital center, which decided to host this project within its walls. The organization of the system was validated in February 2023, and two months later after some work, the General Medicine Unit was born and could welcome its first patients. Wednesday, May 3, Vincent Labarthe president of Grand-Figeac, André Mellinger mayor of the city, Raphaël Lagarde director of the hospital center, Claude Gendre health adviser, and Alain Chaussé, retired general practitioner, volunteer to officer within the device, inaugurated this unit.
"We had to be patient, insisted Claude Gendre, in his presentation, but this innovative idea was born of our stubbornness and the understanding of Raphaël Lagarde. Solution may be imperfect in the eyes of some, but absolutely necessary, because how can you imagine making a territory live without a doctor"?
For André Mellinger, "We had to innovate, but the complementary system to the nursing home that we had hoped for did not work. Fortunately, the hospital center provided us with the premises, Grand-Figeac intervened on the financial problems, and the ARS has been benevolent. I look forward to this imaginative and rich partnership."
"Here, we are condemned to invent, insisted in turn Vincent Labarthe. Success often depends on the collective. When we manage to talk to each other and work together, we really move forward. It's a project that excites us. Thanks to the volunteer doctors.
He was followed by Raphaël Lagarde, who insisted on the collective side of the project, "to which we have made our contribution. ".
Making appointments (3 to 5 half days per week), www.doctolib.fr Remember that each appointment must be honored or cancelled. Let's show civility.