Explore Parent Companies, Brands, Stores and Individual Items in Detail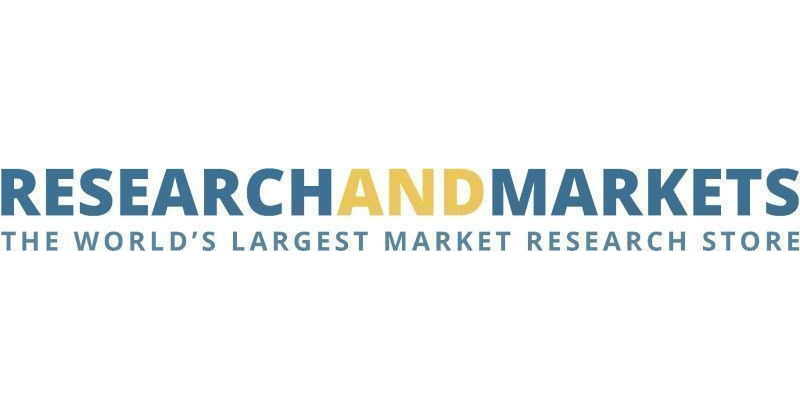 DUBLIN, May 15, 2023 /PRNewswire/ — The "2023 Bone & Joint Health – Douyin, China E-commerce Market Data Subscription" database has been added to ResearchAndMarkets.com's offering.
This database subscription gives you all the information you need on the market for bone and joint supplements in the Chinese market, as measured on the Douyin platform.
The data subscription service provides you with valuable information on consumer behavior and preferences, top-selling product categories and brands, pricing strategies, trends, and more. With The data, you can make informed decisions about market entry, product development, and marketing optimization that can help you succeed in this highly competitive industry.
Whether you're a startup looking to break into the market or an established business seeking to expand your reach and grow your profits, our China ecommerce data subscription for health supplements is a powerful tool that can help you stay ahead of the curve.
The analyst acquires product level data for each platform on a weekly basis, including sales volume, price, promotion, brand, store, link and other available information, and agregate it by month. All the data is carefully processed, classified and tagged with a selection of over 4000 brands, functions, ingredients, target user, formats, packaging, and country of origin labels.
You will be able to access the data through Qlik Sense, a powerful web-tool that gives you access to the data to explore trends and market drivers, and deep dive into brands, companies, stores, segments and product details. This is facilitated by four select dashboards which include Segments, Executive Summary, Performance Drivers and Category Details. All dashboards can be filtered through the main filters or based on your search and selections across dashboards.
Segments dashboard: Easily see the performance over time of your category and sub-categories and explore ingredients, function, format and other trends.
Executive Summary dashboard: Provides brand performance at a glance. Always have key metrics at your fingertips and understand how the market and competitors are changing.
Performance Drivers dashboard: Your cheat-sheet for all things brands. Expands upon the Executive Summary with more details. Understand who wins and who loses and what pricing strategy your competitors are driving.
Category Detail dashboard: Explore parent companies, brands, stores and individual items in detail. Product level information include product name, store, price, volume, value, platform link, etc.
Data reporting in other forms, such as monthly Excels, dedicated reports, API access are available as upgrades upon request.
This data subscription product provides monthly data releases throughout 2023, with the previous months data published by the 20th the following month. There is the option to continue the service the following years while retaining present data.
In addition, the data includes six month of history – July 2022 to December 2022. Customers also have the option to upgrade to include more history.
Key Topics Covered:
Monthly data for the respective category and subcategory (if available):
Product Name
Shop Name
Price
Sales Volume
Sales Value
Platform
URL
Tags – Brand
Function
Ingredient
Country of Origin
Format
Package
Target User
Web portal to access data with following dashboards:
Segments
Executive Summary
Performance Drivers
Category Detail
A selection of companies mentioned includes
Reckitt
By-Health
Blackmores
Usa Reaps Nutrition Health Products Ins
Allnature Pharm
Jemllo
H&H
Hpgc
Nestle
Ezz
Conba
Jbx Pty Ltd
Tongren Tang
Bechi
Curarti
Health Spring
Isdg
Haleon
Nature's Care
Guangzhou Baiyunshan Pharmaceutical Holdings Company Limited
Good Health
Beijing Guangbo Huizhi Technology Development Co. Ltd.
Webber Naturals
Gnc
Beijing Kangyuan Pharmaceutical Co. Ltd.
Renhe Group Co. Ltd.
Queisser Pharma
Robinson Pharma
Xiangyun Yansong
Guangdong Weishiya Health Technology Co. Ltd.
Synext
Xiuzheng Pharmaceutical Group Co. Ltd.
Ny-O3
Esmond Natural

Hong Fu Loi

Jamieson Wellness
Costco
Now Foods
Vitalis Pharma As
Xiamen Kingdomway Group Company
Ziguang Technology
Pipingrock
Plameca
Orihiro
NBTy
Life Extension
Kuihua
Shandong Zhenkang Biotechnology Co. Ltd.
Sanaexpert
Bai He
Nutryfarm
Pharmavite
Warnke

Joy Life

Mingshi
Reaps
Kang Long Group Corp
Naturelan
for Becared One
Style

Japan

Fairvital
Aland
Orthomol
Fitline
Wright Life
Purmeo
Noguchi Medical Research Institute
Blue Bay
Herbs of Gold
Folotto
Fair&Pure
Sams Club
Nature's Truth
Beijing Aotai Health Care Products Co. Ltd.
Sanderson
Fine
Usana
Anhui Huajun Medical Ltd
Vytalogy Wellness
Youthit
For more information about this database visit https://www.researchandmarkets.com/r/rx0c25
About ResearchAndMarkets.com
ResearchAndMarkets.com is the world's leading source for international market research reports and market data. We provide you with the latest data on international and regional markets, key industries, the top companies, new products and the latest trends.
Media Contact:
Research and Markets
Laura Wood, Senior Manager
[email protected]
For E.S.T Office Hours Call +1-917-300-0470
For U.S./CAN Toll Free Call +1-800-526-8630
For GMT Office Hours Call +353-1-416-8900
U.S. Fax: 646-607-1907
Fax (outside U.S.): +353-1-481-1716
Logo: https://mma.prnewswire.com/media/539438/Research_and_Markets_Logo.jpg
SOURCE Research and Markets