Debate Between WA Secretary Of State Candidates Hobbs And Anderson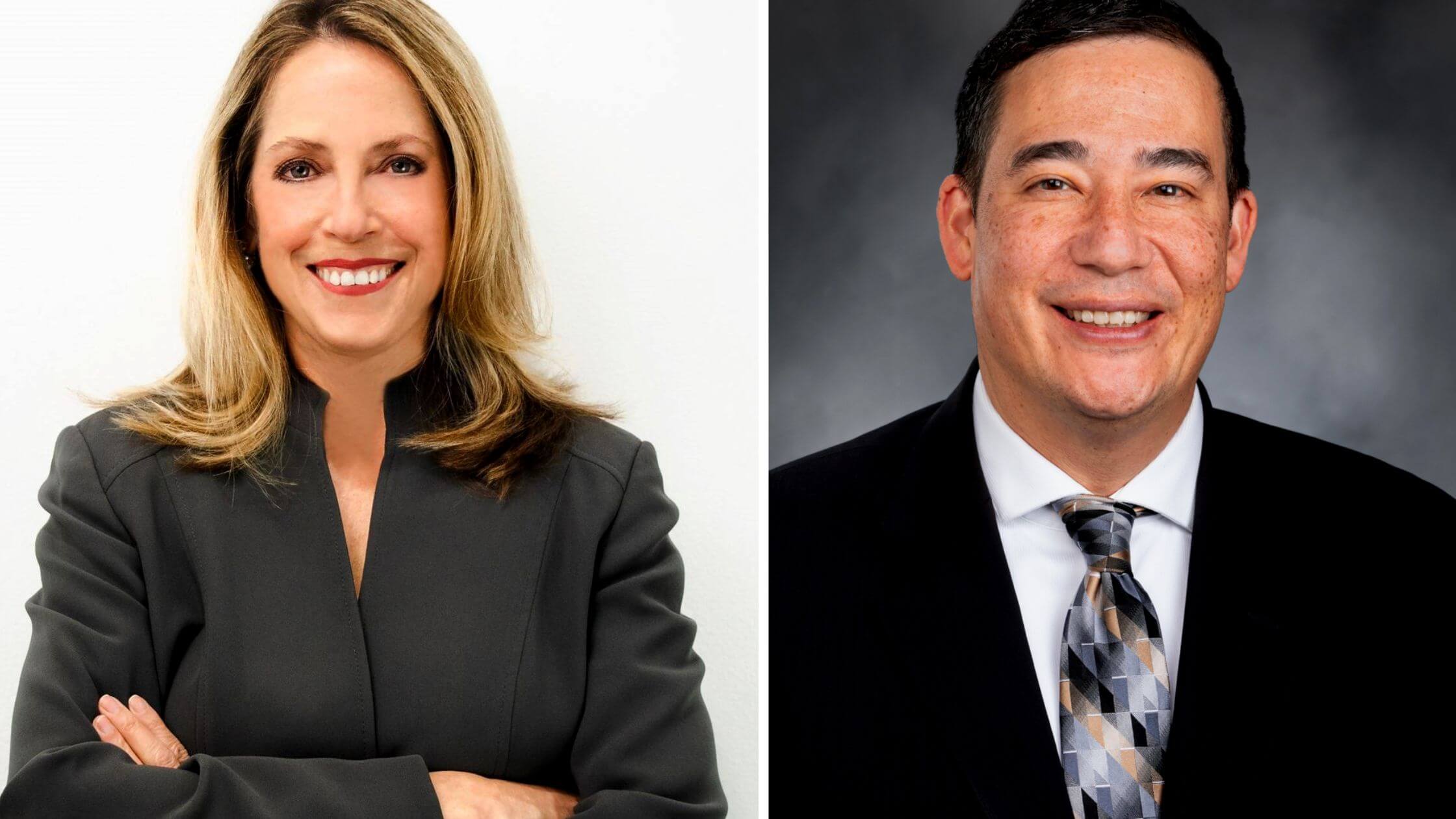 On Sunday afternoon in Spokane, a debate between Democrat Steve Hobbs and independent opponent Julie Anderson is scheduled.
The disparities in both manner and substance between the contestants for Washington State Secretary were made clearer during a debate on Sunday, October 23, in Spokane.
The debate, which was held on the campus of Gonzaga University, highlighted the nonpartisan Julie Anderson's day-to-day election experience. Julie Anderson has been in charge of Pierce County elections ever since she was chosen auditor in 2009.
What Happened In The Debate?
It also demonstrated Democratic Steve Hobbs' more political outlook and high-tech focus, who was designated Secretary of State by Governor Jay Inslee in 2021 after outgoing Secretary of State Kim Wyman decided to join the Biden government to work on election security. Hobbs is a former state lawmaker who was elected as a Democrat.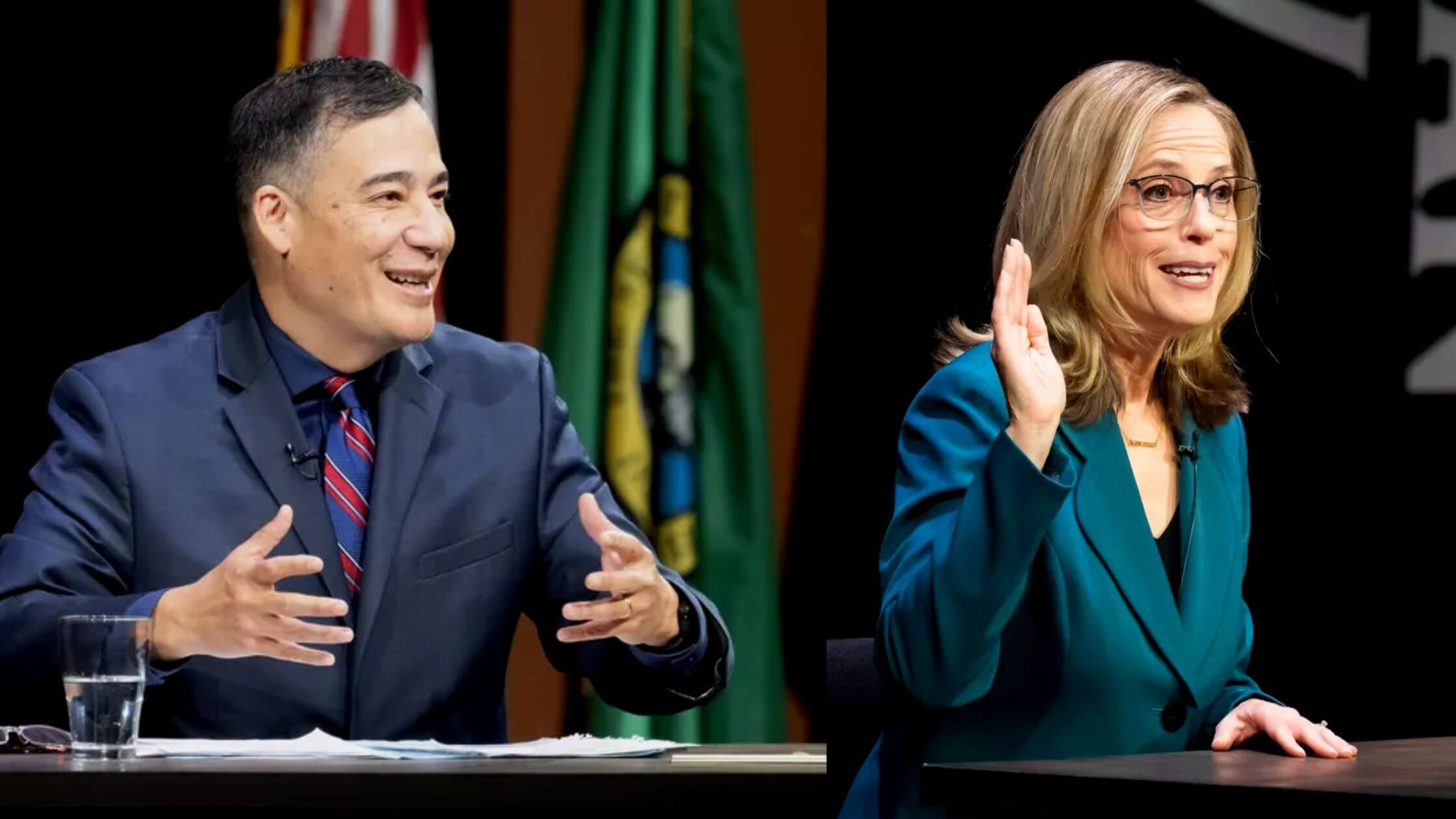 The hour-long discussion started at 3:30 p.m. and was live-streamed on other media sites statewide as well as here on seattletimes.com.
Hobbs has been secretary of state for nearly a year now after being nominated by Governor Jay Inslee to fill the position left vacant by Kim Wyman, who departed to work in the Biden administration's election security division.
The Pierce County auditor, Anderson, has emphasized that she is a nonpartisan candidate and that it is crucial for the state's top elections official to remain independent of all parties.
Hobbs, a seasoned state legislator and soldier in the Washington Army National Guard, has emphasized the value of his military background in cybersecurity.
The debate was televised from Gonzaga University in Spokane and is sponsored by The Spokesman-Review, the League of Women Voters, KSPS TV, and the Washington State Debate Coalition.
People can contact their county elections office for further details on polling, ballot drop boxes, access voting, and online ballots. By 8 p.m. on Election Day, Nov. 8, ballots must be returned individually to your county's elections office or dropped off in a drop box. Make sure the ballot envelope is signed.
Here are some instances in the discussion that brought out their differences:
Regarding ranked-choice voting, they differ (25th minute)
Anderson is in favor of testing out preferential ballots at the local level, while Hobbs is against it. 
She remarked, "It truly isn't a question of if; it's a matter of when." "I respect communities and voters… Local communities can serve as innovation labs.
Although ranked-choice voting, which Hobbs believes may effectively disenfranchise voters with impairments or those whose English is not their primary language, is complicated and adds complexity to the voting process, Hobbs said he will respect the choices of local communities.
Issues with the charity division's computers (33rd minute)
Anderson chastised Hobbs for the manner his office handled a computer issue involving the charity part of the agency. 
She claimed that our state's charities are currently experiencing difficulties as a result of a two- to the three-month backlog created by the Secretary of State's requirement for paper filings of annual tax returns.
Hobbs claimed he inherited the issue and was left with two choices: request paper submissions or remain inactive and await for the computer issue to be resolved. He anticipates that the network will be operational again in November, at which point his office will swiftly catch up.
Restoring criminals' right to vote (58th minute)
Both Hobbs and Anderson opposed legislation that would have made it simpler for those who had been incarcerated in the past to reclaim their right to vote, even though they both opposed letting convicts who were now confined to vote.
She claimed that delaying voting until people have paid off fines they collected while in prison and prior is equivalent to levying a poll tax.
Increasing the number of voters (36th minute)
Hobbs is creating a smartphone game for young folks to put them in the mood for voting and adding to voter registration drives for underserved populations. He said that he thinks counties aren't receiving the funding they require to encourage voting and ease registration.
Anderson would prioritize community outreach, increase civic involvement, have folks speak about voting, and offer funds to support creative initiatives that promote voting, akin to a fund project she is supporting in Pierce County.
Getting rid of odd-year polling (39th minute)
According to Anderson, postponing odd-year elections might reduce the accuracy of voter registration databases since the state would miss numerous opportunities to send ballots and determine whether people have moved.
She is concerned that counties may reduce their funding for voting systems and eliminate the routine testing that keeps these systems' "wheels oiled and pistons firing."
Anderson and Hobbs are "on the very same song sheet on that," according to Hobbs. He is concerned that, if odd-year elections were to be abandoned, big-year contests for Congress and the presidency would trump local contests for municipal governments and drainage districts.
Other problems, such as election security and privacy, as well as allowing voters to drop off friends and family members' ballots at the polling place, were also agreed upon.