CURE HOSTS "AI FOR GOOD" SUPER SESSION TO MAKE SENSE OF BIG DATA AND HIGH TECH AT 2023 BIO INTERNATIONAL CONVENTION ON JUNE 5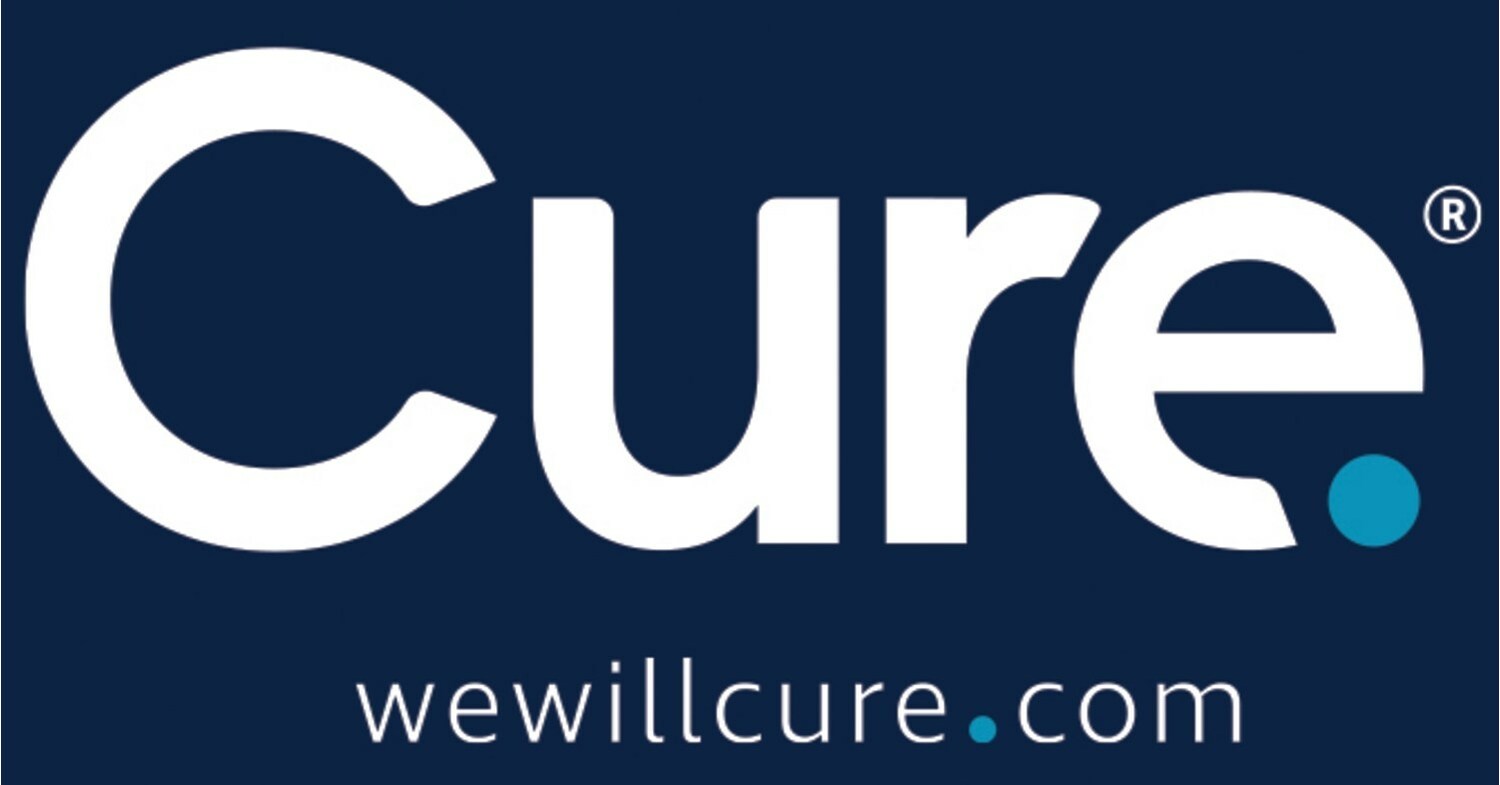 Cure CEO Seema Kumar to Announce BioGENEius Award Winner at BIO Opening Plenary and participate in Women In Bio Plenary June 5
Cure to Showcase Cure Innovation Labs, CureXChange Collaboration Residency and Cure Studio on the Road at BIO Exhibit
NEW YORK, June 2, 2023 /PRNewswire/ — Cure®, a healthcare innovation campus in New York City, today announced a one-of-a-kind Super Session featuring experts focused on leveraging AI for good as part of the company's presence at the Biotechnology International Convention, the largest global event for the biotech industry, in Boston, MA. from June 5 to 8, 2023.
"The dizzying array of things AI can seemingly do – good, great, and worrisome – has the world of healthcare both excited and overwhelmed. For the BIO Super Session, the panel Cure has gathered will discuss how we can optimally leverage AI and other advanced technologies while mitigating risks," said Cure Chief Executive Officer Seema Kumar. "We also will challenge emerging digital entrepreneurs to demonstrate how AI can take on truly tough challenges in healthcare, like predicting Alzheimer's Disease, providing early warnings for pandemics, or curing cancer."
Joining Kumar for the Super Session, AI For Good: Making sense of big data and high tech to Cure what ails us, on Monday, June 5, 2023, are:
Rick A. Bright

, PhD, former Chief Executive Officer of the Pandemic Prevention Institute of the Rockefeller Foundation and former Director of the Biomedical Advanced Research and Development Authority (BARDA);

Daniel Kraft

, MD, founder of NextMed Health (formerly Exponential Medicine) and Digital.Health;

Gregory Petsko

, DPhil, Professor of Neurology at

Harvard Medical School

and Brigham and Women's Hospital; and

Maria Luisa Pineda

, PhD, co-founder and CEO of Envisagenics, Inc. 
David Ewing Duncan, award-winning science journalist and CEO of ArcFusion, will moderate the panel.  The event, from 2:15 to 3:15 pm EDT, will be in Room 253 ABC of the Boston Convention and Exhibition Center (BCEC), 415 Summer St, Boston, MA 02210.
Launch of CureXChange
During the Super Session, Kumar will announce the launch of CureXChange for innovative ideas at the intersection of disciplines and sectors to receive annual support from the program, which Cure is funding up to $1 million. The CureXChange will seek submissions of ideas focusing on using AI to solve critical healthcare challenges to cure what ails us. Winning teams will receive seed money, a one-year residency at the Cure innovation campus in New York City, access to the Cure network and ecosystem, mentorship, office hours, and resources, the value of which is $1M.
BioGENEius Award
Cure sponsors the Biotechnology Institute's flagship BioGENEius Challenge for high school students, one of the most prestigious high school science competitions for original research in biotechnology.  Kumar will announce the 2023 BioGENEius Award winner during the BIO opening plenary session on Tuesday, June 6, at 8:15 am EDT on the BCEC Main Stage.
Women In Bio
At Women Impacting Bio: Breakthrough Stories, a plenary hosted by Women In Bio (WIB) on Tuesday, June 6, 2023, Kumar will join a panel featuring Aoife Brennan, MB, BCh, BAO, MRCPI, CEO of Synlogic, Inc.; Geralynn Ritter, JD, Executive Vice President, External Affairs and ESG at Organon; Nancy Simonian, MD, President and Chief Executive Officer of Syros Pharmaceuticals; and Azurii Collier, PhD, WIB President. The event, from 6 to 7:30 pm EDT, will be at the Boston Marriott Copley Place, 110 Huntington Avenue, Boston, MA 02116.
Cure Exhibit Booth #2242
Cure will showcase the Cure innovation campus and the company's collaboration residency space in New York City as part of its booth in the BIO exhibition. The Cure booth also will host Cure Studios on the Road, capturing highlights and insights from leading biotech executives. Visit and follow Cure's LinkedIn page for updates. Cure Studios invites BIO attendees to stop by for coffee, happy hour, and giveaways, as well as to share their take on the future of healthcare, the impact of AI and what ails them. The booth will be open 8:00 am to 5:00 pm EDT in the BCEC Ground Level Halls A-C from  June 5 to 8, 2023.
Registered attendees can schedule one-on-one meetings during BIO with a member of Cure's management team by emailing Vilia Baumilas at [email protected].
ABOUT CURE:
Cure is a 12-story innovation campus in the heart of New York City that features cutting-edge wet labs, premium event venues, and office space—plus tools, mentoring, and other assistance to physician-scientists, entrepreneurs, academics, and nonprofits working across the spectrum of healthcare and biomedicine. Cure's mission is to foster and accelerate the development of therapies and cures and to facilitate critical conversations about the future of healthcare and medicine. For more information, please visit https://cure.345pas.com.
SOURCE Cure Experience