Climate: extreme heat threatens workers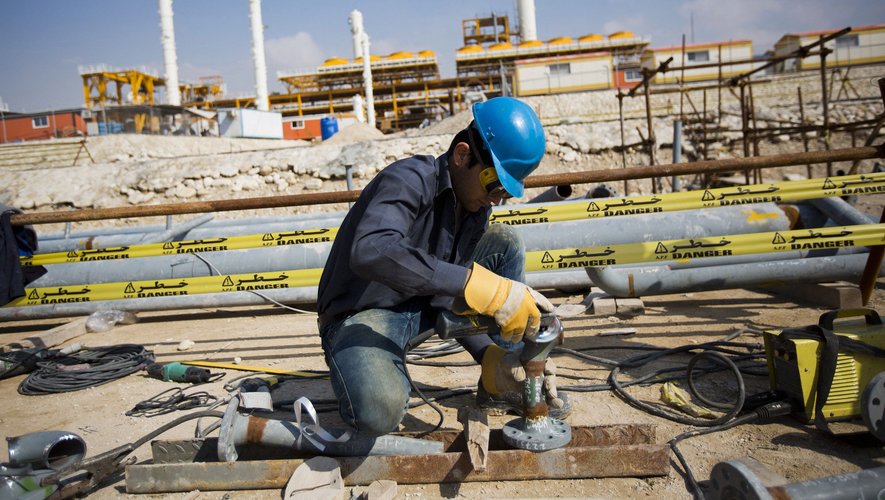 (AFP) – More deaths and disability: Rising temperatures are threatening the lives and health of millions of employees working in extreme heat, experts warn at a conference this week in the wealthy state of Qatar. Gulf particularly concerned.
Gathered since Tuesday in Doha, the capital of Qatar where the temperature reaches around 40 degrees Celsius as is usually the case in spring in this hot and humid region, the specialists recalled that tens of thousands of workers in the world had died. chronic kidney disease and other pathologies related to extreme heat over the past decades.
"Science tells us that all states can do more" to combat this phenomenon, says Ruba Jaradat, director of the International Labor Organization (ILO) for Arab countries, during the conference devoted to heat stress in the world professional, largely linked to climate change.
Last year's FIFA World Cup in Qatar highlighted the conditions in which workers work in temperatures that sometimes reach 50 degrees Celsius in summer in the Gulf countries.
The Qatari government, which prides itself on having, under international pressure, adopted the most advanced reforms in the Arab world, has since 2021 banned outdoor work during peak heat during the day, from June to September. But experts and NGOs believe that the rich gas emirate could do more.
– "Main cause of death" –
According to researchers, extreme heat and solar radiation cause heatstroke, kidney, heart and lung disease, and increase cancer rates.
Around a billion agricultural workers and tens of millions of outdoor workers are affected, experts say.
Construction workers can be exposed to enough ultraviolet radiation for 30 to 40 years to more than double the risk of non-melanoma skin cancer.
In a 2020 study, Taiwanese researchers warned that kidney disease from extreme heat could become "one of the first epidemics due to global warming".
Yet there is still no international standard for this problem, despite concerns around climate change.
The US administration has promised new rules in 2021 after a heat wave, "the leading cause of weather-related deaths in the country", according to it.
Also affected, Europeans have not taken more concrete measures, with the exception of Cyprus which limits working hours, imposes additional breaks and protective clothing when temperatures exceed 35 degrees Celsius.
Elsewhere, more than 20,000 workers in Central America and around 25,000 in Sri Lanka have died in a single decade of kidney disease, says Justin Glaser, head of La Isla Network, a specialized research center.
– "It has to change" –
However, solutions do exist. A La Isla Network cooperation with sugar companies in Central America showed that workers cut 4.75 tonnes of sugar cane in nine hours. That number jumps to 6.2 in just four hours with better breaks, shade and water, as recommended by experts.
In Asia, hundreds of thousands of Indian salt farmers suffer from a high rate of kidney disease, among other pathologies, underlines Vidhya Venugopal, professor of occupational health at the Sri Ramachandra Institute in Madras, a city in the south particularly concerned.
"They don't have health coverage," the researcher told AFP. In summer, about 80% of them suffer from heat-related illness. But millions of workers in India's industrial north are also at risk, she adds.
According to the researcher, India and other poor countries cannot wait: "people are dying, people are getting sick. We have to adapt all the measures taken by others and adapt them to our own culture".
Vidhya Venugopal points to the responsibility of business leaders who refuse to "lose productivity. That has to change," she insists.