Changing Lifestyles Boost Neotame Demand as Consumers Seek Healthier Options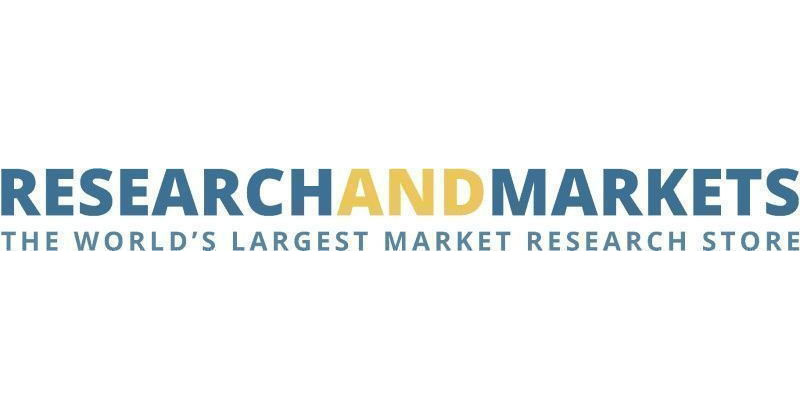 DUBLIN, Oct. 11, 2023 /PRNewswire/ — The "Neotame Market Size, Market Share, Application Analysis, Regional Outlook, Growth Trends, Key Players, Competitive Strategies and Forecasts, 2023 to 2031" report has been added to ResearchAndMarkets.com's offering.
Neotame market expected to grow at 6.5% by 2031
This study report represents an analysis of each segment from 2021 to 2031 considering 2022 as the base year. Compounded Annual Growth Rate (CAGR) for each of the respective segments estimated for the forecast period of 2023 to 2031.
The current report provides comprehensive market estimations for each micro market within various geographical regions. It combines quantitative analysis with qualitative insights, offering valuable information about the Neotame market.
This analysis includes an assessment of the micro and macro environments, market trends, competitive intelligence, segment analysis, Porter's Five Forces model, top winning strategies, top investment markets, emerging trends, technological analysis, case studies, strategic conclusions, recommendations, and other key market insights.
Neotame, developed by the Nutrasweet Company, which was formerly a division of Monsanto, is an artificial sweetener derived from aspartame. It is incredibly sweet, with a sweetness level around 8,000 times that of sugar. The Neotame market is experiencing substantial growth, driven by the increasing health consciousness among consumers. Factors such as changing lifestyles, busy schedules, and a preference for low-calorie foods and beverages are fueling the demand for Neotame.
Furthermore, Neotame offers great flexibility and value to food and beverage companies, as it can be used in combination with other nutritive or non-nutritive sweeteners. It has established a significant presence in the sweetener market, as it can be blended with small quantities of sugar in various food products.
Currently, the United States is the largest market for Neotame, driven by increasing awareness of its uses in different applications. The Asia Pacific region is expected to see growing demand for Neotame due to rising awareness and adoption. Europe's market is also projected to experience significant growth, influenced by regulatory policies related to product safety.
The global production of Neotame is concentrated primarily in the United States and China. Major players in the market are adopting various strategies to enter and strengthen their market positions and distribution networks.
Key questions answered in this report
What are the key micro and macro environmental factors that are impacting the growth of Neotame market?
What are the key investment pockets with respect to product segments and geographies currently and during the forecast period?
Estimated forecast and market projections up to 2031.
Which segment accounts for the fastest CAGR during the forecast period?
Which market segment holds a larger market share and why?
Are low and middle-income economies investing in the Neotame market?
Which is the largest regional market for Neotame market?
What are the market trends and dynamics in emerging markets such as

Asia Pacific

,

Latin America

, and

Middle East

&

Africa

?
Which are the key trends driving Neotame market growth?
Who are the key competitors and what are their key strategies to enhance their market presence in the Neotame market worldwide?
Key Players Identified in the Neotame Market include but are not limited to:
Foodchem International Corporation,
Fooding Group Limited,
Prinova Group LLC,
NutraSweet Co
HuwSweet Co Ltd.
SinoSweet Co Ltd.
JK Sucralose Inc.
H & A Cannada Inc.
WuHan HuaSweet Co., Ltd
HYET Sweet S.A.S
Segmentation
End-use
Food and Beverage
Bakery
Confectionary
Candies and Jellies
Chewing gums
Beverage
Desserts
Dairy Segment
Ice Creams
Pharmaceuticals
Animal Feed
Cosmetics and Personal Care
Other
Sales Channel
On Direct Sales/B2B
Indirect Sales/B2C
Health & Beauty Store
Pharmacies/Drugstores
Modern Trade Channel
Online Retailing
 Region Segment (2021 – 2031; US$ Million)
North America

U.S.

Canada

Rest of

North America

UK and European Union
UK

Germany

Spain

Italy

France

Rest of

Europe

Asia Pacific

China

Japan

India

Australia

South Korea

Rest of

Asia Pacific

Latin America

Brazil

Mexico

Rest of

Latin America

Middle East

and

Africa

GCC

Africa

Rest of

Middle East

and

Africa
For more information about this report visit https://www.researchandmarkets.com/r/hjj7tw
About ResearchAndMarkets.com
ResearchAndMarkets.com is the world's leading source for international market research reports and market data. We provide you with the latest data on international and regional markets, key industries, the top companies, new products and the latest trends.
Media Contact:
Research and Markets
Laura Wood, Senior Manager
[email protected]
For E.S.T Office Hours Call +1-917-300-0470
For U.S./CAN Toll Free Call +1-800-526-8630
For GMT Office Hours Call +353-1-416-8900
U.S. Fax: 646-607-1907
Fax (outside U.S.): +353-1-481-1716
Logo: https://mma.prnewswire.com/media/539438/Research_and_Markets_Logo.jpg
SOURCE Research and Markets