Castelsarrasin. A new sharing space at the Ehpad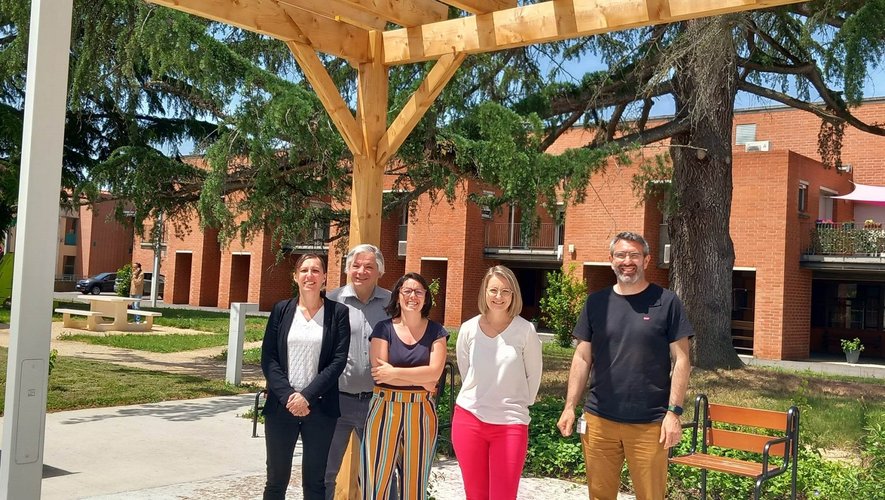 In partnership between the nursing home of the Castelsarrasin-Moissac hospital center, the municipal social action center (CCAS) and the Castelsarrasin social center, the "Third place of the Four Seasons" has just been created in the park of the house of retirement, in the gardens of the CCAS as well as the social center of Cassenel. But what is a "third place"? The collective at the head of these three spaces carries the values ​​of mutual aid, solidarity, non-judgment and cooperation. It is made up of the local population, young people, families, residents of the Ehpad and other local associations. It is also a listening space that aims to encourage initiatives and projects focused on bonding, sharing and doing things together, between people of all ages. This third place has been created and designed so that, in the near future, cultural, culinary, artistic, solidarity or ecological activities will be offered to all, scheduled on an ad hoc or regular basis. The "Place des Quatre Saisons" is freely accessible to residents as well as to inhabitants of the surrounding area and the municipality.
On June 7, this "Place des Quatre Saisons" will be officially inaugurated. Throughout the day, the public will find stands such as So'Leila and Family, Bijoux en Folie, Laurie's Paradise, API 82, Eli's Vintage Workshop, Moissac's MFR, "Tour de jeux", le rire by Sergine, the Nomade farm and Dia Sodade. What to get acquainted with this first "third place" and spend a moment of relaxation appreciated and friendly.