Blood donation: a collection and a hike on the program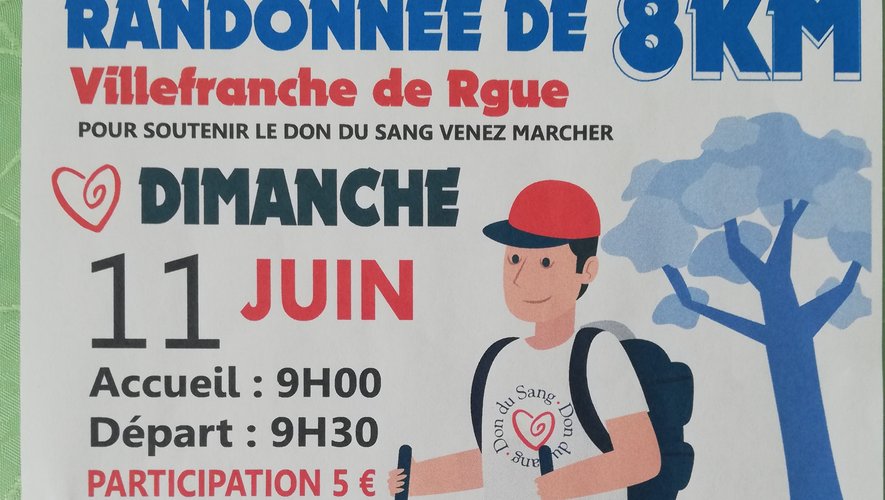 The month of May and its four public holidays are as many collection days eliminated and the number of bags collected is decreasing. Whether with or without an appointment, the association of voluntary blood donors from Villefranchois gives you an appointment during collections at the village hall of La Madeleine on Monday 5, Tuesday 6 and Wednesday 7 June from 1:30 p.m. to 6:30 p.m., as well as Thursday, June 8 from 11 a.m. to 3 p.m.
A hike for World Blood Donor Day
To mark the occasion of World Blood Donor Day, on Wednesday June 14, the association of volunteer blood donors from Villefranche is organizing its first hike. Sunday, June 11, open and accessible to all (an 8km loop is planned).
The meeting is fixed at 9 am at the parking lot of the old Lisi in the city center. A snack will be offered on arrival.
> Entry: €5. Contacts on 06 87 14 63 65 (Ms Jonquières) or on 06 70 94 10 72 (Mr Belou).