Beauty: Flour, TikTok's new 'baking' technique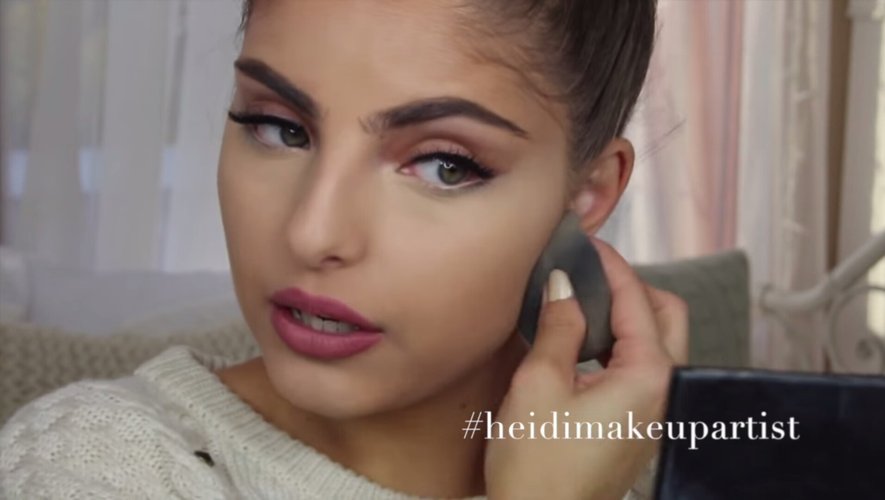 (ETX Daily Up) – The flour you buy at the local grocer could become your new baking powder according to the TikTok sphere. Against all expectations, this food product seems to offer results similar to setting powder. Nevertheless, it is not necessarily recommendable in everyday life.
Lately, more and more socionauts are taking flour out of their cupboards, not to make muffins, but to put on makeup. A viral trend that has accumulated more than 73 million views on the Chinese social network TikTok. They apply it at the end of their make-up using a sponge or puff, in generous quantities. The results are stunning: the skin is luminous and mattified. The powdery and white texture of the flour would thus have the same properties as baking powders.
As a reminder, baking is a make-up technique consisting of roughly depositing a quantity of translucent powder using a sponge on different areas of the face. The technique consists of depositing powder on the forehead, the nose, as well as the cheekbones and the chin, which is left to rest for ten minutes (hence the expression "cook" in English), before sweep with a brush. This technique, which comes from the world of show business and drag, would make makeup last longer. Generally light in color, the powder manages to create areas of light on the face for photographs.
After the aloe vera ice cubeand thechlorophyll water, it's no wonder the social network has tried yet another wacky trick, turning to flour. But not only. Even corn flour has passed the test. On the videos relayed, many influencers compare the results of the flour with the setting powder, giving an almost similar effect. But the videos do not necessarily show if the outfit is there. Joséphine Grousset, professional make-up artist in events, explains: "Flour is not designed to adapt to light. It can easily have a very unnatural 'cakey' effect and react badly to flashes. Talc, can be a good alternative instead, but also to be used in very small quantities." Also, the texture of flour is not water resistant like setting powders. It could start to stick to the grain of the skin and become grainy on contact with water.